Watch Out, Pandemic Hoarders: These Grocery Stores Are Already Setting Item Limits
Kroger, H-E-B, Publix and Harris Teeter have all set limits.
Orlowski Designs LLC / Shutterstock.com
1/5
Ken Wolter / Shutterstock.com
Kroger
Kroger is limiting purchases of toilet paper, paper towels, disinfecting wipes and hand soap to two per customer, "Good Morning America" reported.
H-E-B
H-E-B is limiting purchases of disinfecting and antibacterial sprays, hydrogen peroxide, rubbing alcohol and rubbing alcohol swabs, first aid and cleaning gloves, and trial- and travel-size disinfectant wipes and sprays to two per customer; and standard-size disinfecting and antibacterial wipes to four per customer. Interestingly, there is also a limit of two briskets per customer.
3/5
JHVEPhoto / Shutterstock.com
Publix
Publix has placed customer purchase limits on paper towels and toilet paper, Fox Business reported.
4/5
Jer123 / Shutterstock.com
Harris Teeter
Harris Teeter has placed customer limits on certain cleaning supplies, Fox Business reported.
5/5
GabrielPevide / Getty Images
More Limits Could Be Coming
These limits might just be the tip of the iceberg -- if supply chains can't keep up with demand, there may be more coming.
"We'll continue to monitor the situation, and if we see a need, we may re-introduce limits to other items," a Harris Teeter spokesperson told Fox Business.
Still, experts are advising against panic buying, and instead, recommend stocking up on a reasonable amount of nonperishables and frozen items.
More From GOBankingRates
About the Author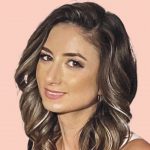 Gabrielle joined GOBankingRates in 2017 and brings with her a decade of experience in the journalism industry. Before joining the team, she was a staff writer-reporter for People Magazine and People.com. Her work has also appeared on E! Online, Us Weekly, Patch, Sweety High and Discover Los Angeles, and she has been featured on "Good Morning America" as a celebrity news expert.