10 Places To Live in the US So Cheap You Could Quit Your Job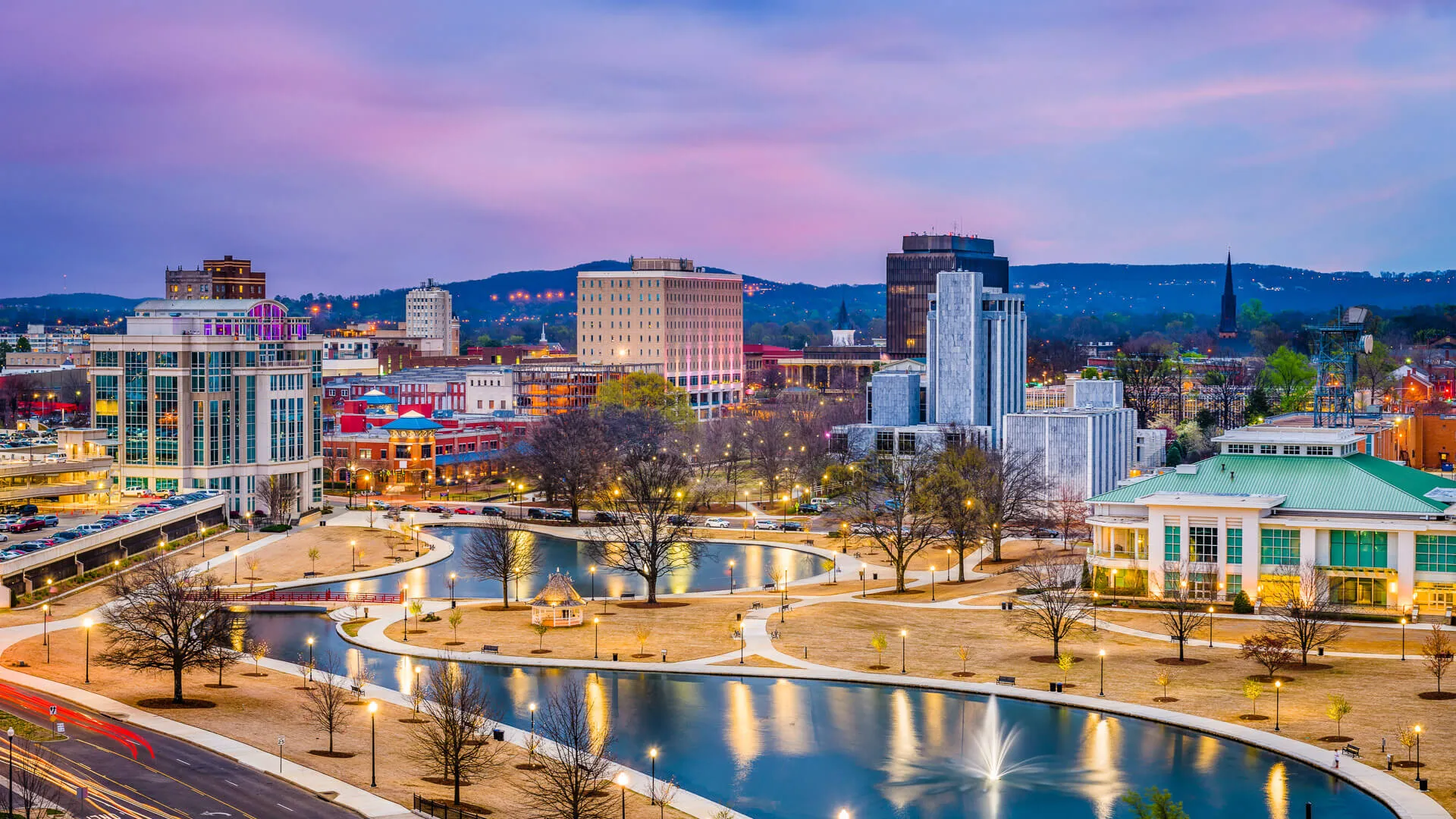 The cost of living continues to drastically rise in the United States. Data from the Bureau of Labor Statistics shows that the average monthly expenses for an American household add up to $5,577, or $66,928 per year. This isn't very far off from the average annual income after taxes, which is approximately $78,743.
If you're looking to live in an area where your paycheck goes a little further — and perhaps quit your job — here are the 10 best affordable places to live in the U.S., according to U.S. News & World Report.
Hickory, North Carolina
Looking for an affordable metro area with a small-town atmosphere? Look no further than Hickory, North Carolina. Hickory, also known as the Catawba Valley, has a moderate climate and mountain views with plenty of outdoor activities. You'll find kayakers and canoers in the Catawba River and hiking trails weaving through nearby mountings, providing easy access to walking paths and mountain bike trails.
Rent and the median sales price for homes in Hickory are lower than the state average, and residents spend just 18.95% of the median household income on housing. But the supply of homes is low and finding the right home could be a challenge.
Youngstown, Ohio
Youngstown, Ohio has a cost of living that's only 20.29% of the median household income. Home costs, including utilities, food and medical costs are well below the national average and the median home price is only $129,969.
If you're looking for things to do in Youngstown, there are over 5,000 acres of lakes, hiking trails, bike trails, historical sites, golf courses and more throughout the Mill Creek MetroParks area, according to U.S. News & World Report. Youngstown has its roots in the steel industry, but the region is seeing a growing number of businesses emerge in its downtown area.
Huntington, West Virginia and Ashland, Kentucky
The Huntington-Ashland, West Virginia-Kentucky-Ohio metro area, known locally as the Tri-State, joins five counties and three states at the Ohio River. There's no shortage of activities in the Tri-State, and U.S. News said the region is working to rebrand itself to highlight its abundance of outdoor activities, theaters, museums and shops.
Housing expenses make up 20.69% of the median household income and property taxes are fairly low. The median home price is $142,775 and rent is $764 per month.
Huntsville, Alabama
Huntsville, Alabama has an above-average annual salary with a low cost of living. Just 19.62% of the median household income goes toward housing costs. The median home price is still well below the national average, sitting at $304,290, while rent is $912 per month.
Huntsville is considered one of the fastest-growing metro areas in Alabama and its also home to the U.S. Space & Rocket Center, including Space Camp. Construction activity has increased in the downtown area, leading to an increase in shopping, dining and apartment options.
Fort Wayne, Indiana
There are less than 500,000 residents in Fort Wayne, but those who live in this metro area only spend 20.07% of the area's median household income on the cost of living. The median home price is quite affordable, approximately $182,512, and the median monthly rent is $839.
Fort Wayne is known to be very family-friendly and has numerous outdoor activities. There are also festivals and events throughout the year, and the area has a vibrant artistic community with murals and sculptures scattered throughout the region.
Beaumont, Texas
Beaumont sits near the Texas-Louisiana border, and residents in this town typically spend 20.31% of the median household income on housing. However, U.S. News reported that the population has been declining as more people continue to move away. Residents only pay about $206,792 for a home and spend $906 a month on rent.
Art and music lovers will enjoy live music performances and local art exhibits. If you like the great outdoors, there's horseback riding, walking trails, golf courses and beautiful botanical gardens.
Peoria, Illinois
Peoria residents spend just 20.62% of their household income on housing expenses, mostly because of low real estate prices. Residents pay $116,650 for the median-priced home and only $815 for the median monthly rent. According to U.S. News, the cost of utilities and transportation are below average.
Peoria is popular with tourists as the region hosts the Olde English Faire in the early summer and September means the Peoria Oktoberfest and other fall festivities. Visitors and residents can enjoy the downtown Santa Claus Parade toward the end of the year. There are also live music and theatrical performances, and the Peoria Park District has over 60 square miles of parks and woodland preserves.
Green Bay, Wisconsin
Green Bay takes U.S. News & World Report's No. 1 spot on the list for Best Places to Live in the U.S. in 2023-2024. Residents spend just 19.92% of the area's median household income on housing costs, which are the third-lowest of all metro areas on the list. However, the cost of goods and services are a little higher.
There's plenty to do in Green Bay for avid sports fans and outdoor enthusiasts. Residents can take stadium tours at Lambeau Field or visit the Packers Hall of Fame and Pro Shop. During the winter months, you can find residents and visitors snowshoeing or cross-country skiing. In the summer, locals like to boat and kayak down the Fox River.
Quad Cities — Davenport-Bettendorf, Iowa and Moline-Rock Island, Illinois
Along the state line between Iowa and Illinois sits the Quad Cities area, which includes  Davenport and Bettendorf, Iowa, and Moline and Rock Island, Illinois. Residents here spend 20.14% of the median household income on housing and average home prices — approximately $135,112 — are below the national average.
Winters are cold and summers are hot and humid in the Quad Cities metropolitan area, but the region is known for its theater scene and jazz and blues festivals during the summer. The Quad Cities is the largest metro area on the Mississippi River and just three hours away from Chicago.
Knoxville, Tennessee
Residents in Knoxville, Tennessee spend 21.13% of the median household income on housing expenses, which is much more affordable than nearby Nashville. The average cost of a home is $335,283 and rent is $920 per month.
Knoxville has a small-town feel but has amenities typically found in bigger cities. Residents and visitors gather for a variety of festivals and cultural opportunities held throughout the year, U.S. News reports.
More From GOBankingRates