I Quit My Job and Turned My Side Gig Into a Thriving Business Making $12K a Month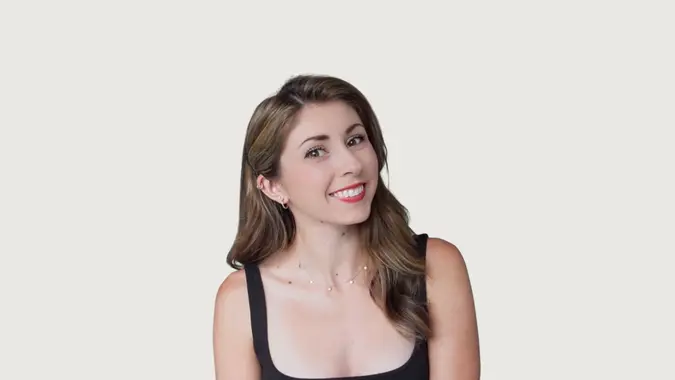 ©Christina Umerez
Christina Umerez was working a full-time job when she first started an Etsy store selling custom pet portraits in 2020 to make some extra money. While she had the goal of eventually making enough money to quit her job and spend more time traveling, it wasn't until she switched to a print-on-demand business model in 2021 that she realized her dream could actually become a reality.
Here, Umerez shares how she scaled her profits from $300 a month to $12,000 — working only part-time — enabling her to quit her job and live the location-independent lifestyle she desired.
Getting Started
Umerez had been toying with the idea of starting a side gig for a while when the pandemic hit in 2020.
"I had always promised myself I'd find ways to make money for myself, but never had the time to do it until we were all locked inside 24/7," she said. "I had tried a few different side hustles and failed, but after a few months, I actually started making money on Etsy selling pet portraits that I drew on my iPad. That was my first time learning about Etsy and its potential to make a real income. But I quickly became extremely overwhelmed as each order was taking hours to complete."
Umerez found herself working until midnight every night to keep up with the orders.
Make Your Money Work Better for You
"I decided then that I needed to find a more passive way to increase the order value, so I found out about print-on-demand to help me print these portraits on canvases as an upsell for my customers, as it didn't require any extra work," she said.
Print-on-demand is a service that allows designers to offload the printing and shipping of products. You simply upload your designs to a third-party platform, and the platform takes care of the printing and shipping.
"Eventually, I realized the potential for a print-on-demand-only store, so I created a new Etsy store," Umerez said.
Creating Passive Income
Umerez started using Printify, a platform for print-on-demand services, to expand her side business's potential.
"Printify was my means for creating passive income," she said. "I had discovered through my previous Etsy business that I did not want to spend time fulfilling and shipping each of my orders, as that would cap my earnings to my time and would stop me from my all-time dream of traveling and working. Printify allowed me to sell physical products that I designed, but removed me from the order fulfillment process. Now, when I get an order, Printify will automatically print and ship it to my customer for me. This model makes my business infinitely scalable, location-independent and passive."
Going All In
When Umerez first started her Etsy shop, she was still working another job full-time. But just 10 months later, she quit that job to focus on her print-on-demand business.
Make Your Money Work Better for You
"I quit my job in February 2022, right after my first Q4 (October to December), which are the busiest months for print-on-demand as people are buying for Halloween, Thanksgiving and Christmas," she said. "I was aware that post-Christmas my sales may flatline as buyer demand went down, so I told myself that if I could still maintain 10-plus orders a day, that would allow me to quit my job, as that would be close to the amount I made per day at my job anyway.
"That January and February I was still getting around 15 to 20 sales a day, beating the goal I had set for myself," Umerez continued. "I quit my job knowing that I was able to bring in these sales while only working part-time, and that I could only go upwards from here with more free time to continue growing and adding to my store."
Scaling Up
Umerez now brings in up to $12,000 per month with her print-on-demand business, but it did take some time to get there.
"My first few months were stagnant at around $300 profit per month," she said. "During that time I was just casually working on my store. Around September, my career stress was adding up and my desire to quit was quickly building. I started spending all my free time adding designs, desperate to make this my escape from the 9-to-5. Luckily, this all happened at the perfect time — I had started finding what niches were working for me, I was posting tons of new designs and we were at the start of Christmas sales ramping up.
Make Your Money Work Better for You
"The increase of shoppers and new listings allowed my store to quickly gain traction, and went from months of $300 profit to $1,000 in October, $8,000 in November and $12,000 in December," Umerez continued. "That $12,000 month was my eighth month working on my store."
Once Umerez hit that number, she made some strategic choices to continue bringing in high levels of sales.
"The biggest thing I did to maintain these sales into 2023 was only designing for evergreen niches, like hobbies, careers, etc., and not chasing trends or holidays," she said. "When chasing holiday sales and trends, once the season passes, all sales halt until the next year. While focusing on evergreen, your listings will still get sales during Christmas as gifts, and because they can sell as gifts all year round, you'll still maintain sales in other months — and you'll be ranking higher on Etsy due to your Christmas sales."
Her Best Advice
If you're interested in starting your own print-on-demand business, take the steps to get going sooner rather than later, Umerez said.
"Do not wait to get started," she said. "Even if it is not yet Q4, starting early will allow you to learn how to design, write SEO and find your niches so your storefront will be ready when Q4 hits. Right now is the absolute best time to get started, as the Christmas sales can skyrocket your store forward and set you up for the next year. You'll have a major advantage over someone starting in January or February."
Umerez also advised not to get discouraged if you don't make a lot of sales right away.
Make Your Money Work Better for You
"Keep in mind that you are in it for the long game," she said. "For months I only made a few hundred dollars in profit, but during this time I was learning without even realizing it. I go back to old listings now and laugh at them, though at the time I thought they were amazing. Give yourself grace at the beginning to make mistakes. Most people do not succeed with print-on-demand because they expect to make sales right away without much effort or time, and they give up before making it. Those who succeed will be the ones who put in the hard work upfront and improve over time, even when it is hard."
More From GOBankingRates