Why You Should Be Concerned About the Latest US Jobs Report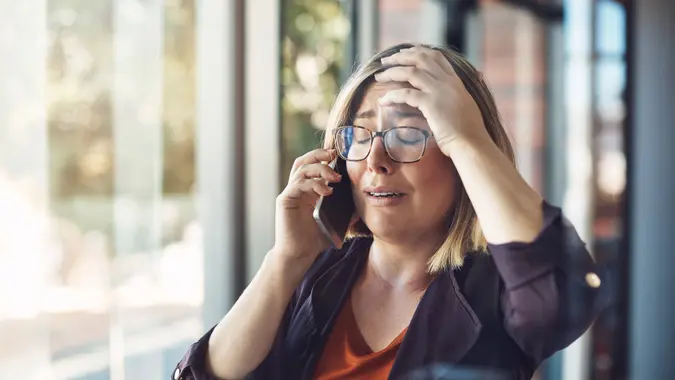 laflor / Getty Images
The latest data from the Labor Department reported the addition of 661,000 jobs in September — a number that would indicate a robust job market in non-pandemic times, but that is concerning to economic experts given our current circumstances, CNBC reported.
"The number of jobs added this month is just not enough," Nick Bunker, economic research director at Indeed, told CNBC. "This report is massively concerning. We are not where we need to be, nor are we moving fast enough in the right direction as we head into fall."
The number is well below Wall Street's expectations, which anticipated the addition of 800,000 jobs for the month. And although unemployment dropped to 7.9%, the drop can largely be attributed to people exiting the workforce, according to CNBC. The September numbers seem to indicate that the rebound that had happened over the previous four months could be coming to an end.
Seema Shah, chief strategist at Principal Global Investors, predicts that things will get worse as businesses struggle to stay afloat without additional aid from the government.
Make Your Money Work for You
"Economic scarring is likely to become more apparent in Q4 as more companies finally start to throw in the towel, reporting closures and job cuts," Shah told CNBC. Without additional aid, "the struggles will become more widespread and evident."
With many businesses already on their way to shutting down, a second wave of coronavirus could prove devastating to the job market.
"The job market recovery will slow further going forward," Gus Faucher, chief economist at PNC, told CNBC. "A surge in coronavirus cases in late 2020 could lead to further business closures."
Kathy Jones, head of fixed income for Charles Schwab, believes that fiscal relief will be necessary to improve the current market.
"You would think that [the report] would put some incentive into the talks to get something done for more fiscal relief for people who are unemployed, particularly in some of the hard-hit sectors like airlines, transportation, hotels, etc.," she told CNBC. "This seems to be confirmation that the pace of recovery is headed into a new phase. Most of us anticipated that we'd get a little more help from the fiscal side to get us into next year."
Make Your Money Work for You
On the positive side, two areas seem to be doing well despite the job market slump: the housing market and the financial market. The residential market continues to boom, with demand outweighing the supply. And after a dip in the markets following the news that President Donald Trump has the coronavirus, the Dow Jones Industrial Average has recovered most of its losses.
More From GOBankingRates
Make Your Money Work for You