Checks Are Back on the Table – How the Stimulus Plan Will Affect Your Wallet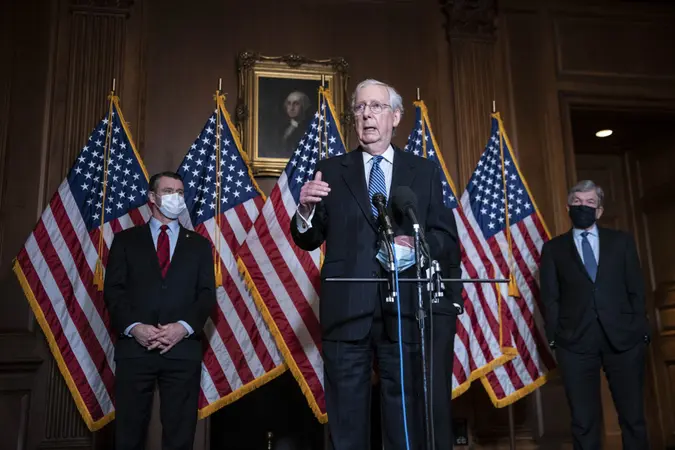 Shutterstock / Shutterstock
If all goes according to the bipartisan plan in Washington, Congress will approve a new stimulus plan on Thursday or Friday of this week. Senators Mitt Romney (R-Utah) and Joe Manchin (D-W.Va.) are touting the power of negotiating in good faith to The Washington Post, which is good news these days. On Wednesday morning, Congressional leaders put the possibility of stimulus checks back on the table, also according to The Washington Post:
"Slashing aid for states and cities from the emerging deal would free up close to $160 billion in funds that could be used for the direct payments. Using this pool of money, lawmakers would be able to pay for stimulus checks that are roughly half the size of the $1,200 checks approved in March, or $600 per person. But discussions were ongoing on Capitol Hill about the exact size of the payments."
The stimulus itself is smaller than the $2.2 trillion CARES Act passed on March 27, at the very beginning of the pandemic. The new bill will fund activities though April 30, 2021, when (we hope) the virus will be under control. It has two parts: a $748 billion extension of emergency assistance that is likely to pass and a $160 billion bill that would add liability protection for businesses and state and local governments. Passage of this second part is less likely but possible.
See: Where Experts Think Congress Should Spend Stimulus MoneyRead: Refusing to Wait for Congress, These Cities and States Are Handing Out COVID-19 Relief
Among the details of the $748 billion CARES Act extension are:
Unemployment insurance benefits to be extended for another 16 weeks and include an additional $300 weekly payment
$300 billion in funding for a second round of Paycheck Protection Program loans, along with a simplified forgiveness application for loans under $150,000
$25 billion in rental assistance and an extension of the eviction moratorium until Jan. 31
$13 billion in funding for food assistance programs, including SNAP, food banks and food pantries
Student loan forbearance until April 1
Additional funding directed to farmers, health care providers, vaccine development, community development finance institutions, substance abuse treatment, broadband expansion, education and transportation
Make Your Money Work for You
See: This Is How Americans Spent Their Stimulus MoneyRead: The Stimulus Check Secret You Need to Know Before You File Your 2020 Taxes
The $160 billion supplemental package has less direct effect on individuals, with liability protection against coronavirus-related claims for employers that follow public health standards and guidance.
Now, we wait to see if the bills pass, but the outlook is good.
More From GOBankingRates
This story has been updated per new reports about negotiations released Wednesday, December 16.