Where Experts Think Congress Should Spend Stimulus Money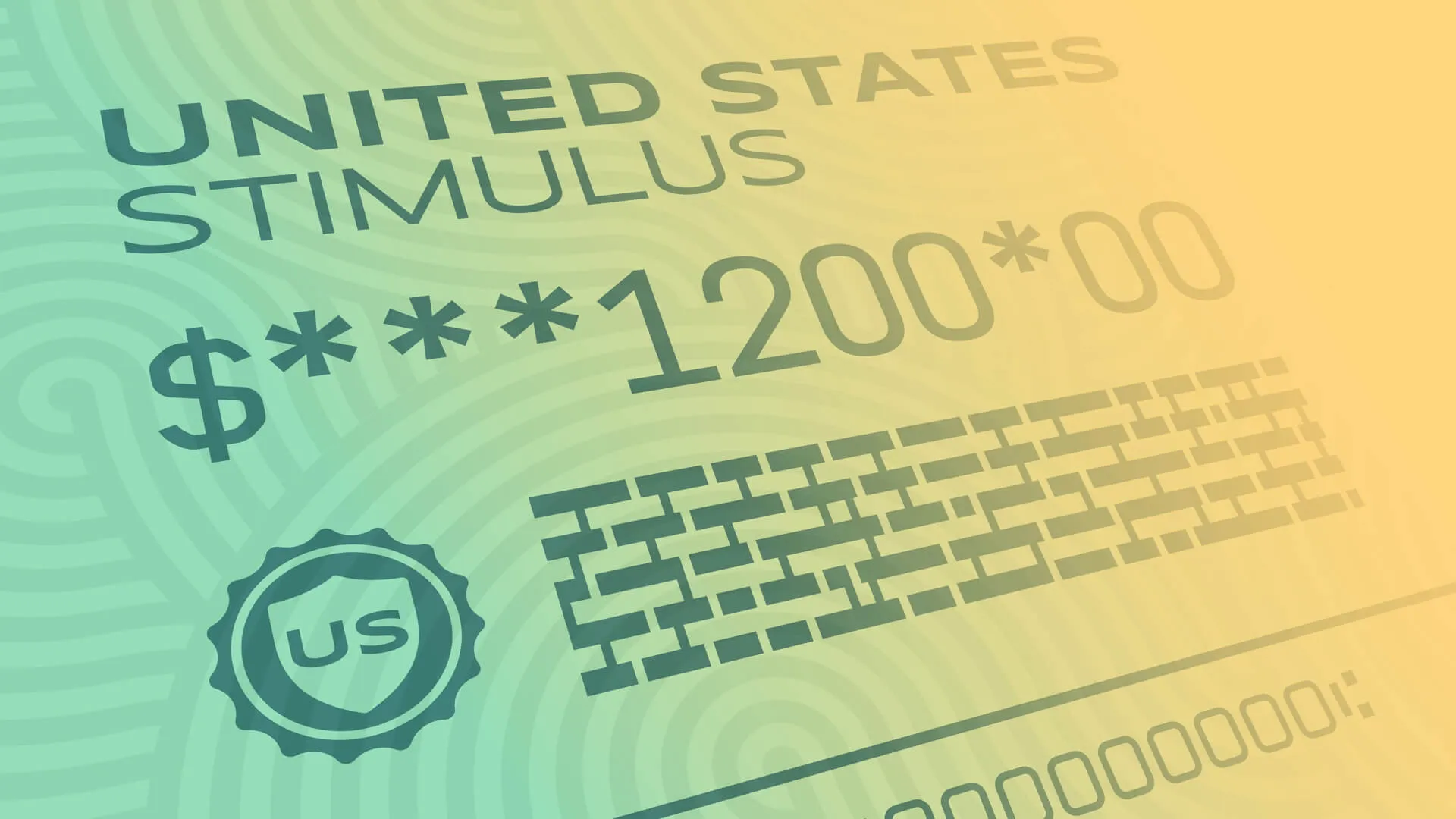 As the third wave of COVID-19 pummels the nation, folks are having an increasingly difficult time getting by. A new survey from DailyPay found that 70% of Americans are struggling to make ends meet; a study from Columbia University, published in October, found that 8 million Americans had fallen into poverty since May.
Economists agree that the most effective way to bolster the country as it endures more fiscal fallout from the pandemic is for Congress to approve more federal aid, chiefly in the form of a second round of stimulus checks. According to a new survey from Clever, a real estate data company, 81% of Americans think a second stimulus check would be a huge help, and 46% of Americans would use the money to pay their bills.
"Congress should provide stimulus payments directly to individuals to stimulate the economy," said Jaquetta T. Ragland of Young and Finance. "If the American people are unemployed and have no discretionary money, businesses will continue to go out of business. We must create a package that will provide income directly to households so they can continue to buy food, pay their utilities, pay their mortgages, [etc.]. If no one has money, no one is shopping."
Beyond more stimulus checks, here's a look at key moves Congress could make to rejuvenate the economy in these dark times.
Last updated: Dec. 2, 2020
Replenish the PPP
Other than Americans needing help in the form of stimulus checks, as Ragland mentioned, small businesses also need help.
The Payment Protection Program (PPP) didn't help small businesses to the extent that it should have. The first-come, first-serve model left numerous small-business owners out in the cold as the funding was wiped out in under two weeks. Additionally, lawsuits filed against big banks indicate that lenders gave preferential treatment to existing clients and businesses that could make a profit for the bank. 
But another round of PPP — more efficiently and honestly executed — could help supercharge the economy's comeback. 
"Though plagued by confusion and overly complex execution, the PPP was ultimately a popular program for keeping the lights on at small businesses and keeping employees on the payroll," said Chris Motola, financial analyst at MerchantMaverick.com. "Now that the program has worked out some of its kinks, it should have a smoother run the second time around."
Make Your Money Work for You
Give Grants to Small Businesses
Motola also hopes to see financial grants given to small businesses, as many have been wiped out by the pandemic.
"Many communities will struggle to get their Main Streets back to normal; in fact, many never recovered from 2008," Motola said. "Providing resources that encourage small business formation could make or break many small towns and cities."
Invest In 'Shovel Worthy' Infrastructure
"Of the many things that governments at all different levels in the United States struggle to find consensus on, one subject that perennially finds high levels of support across the political and geographic spectrum is investing in infrastructure," said Murray Rowden, managing director for the Americas and global head of infrastructure at Turner & Townsend. " We should formalize a national infrastructure plan, pick 'shovel worthy' not 'shovel ready' projects, boost public-private partnerships, leverage the stimulus to replenish and grow the skilled labor force, and meet the social and cultural moment through investments in local, small, minority and women-based enterprise contractors.
Mortgage Relief
Mortgages have reached rock-bottom lows as pressure on lenders has intensified. In a battered economy, the only thing preventing a wave of foreclosures could be federal aid for those struggling to make mortgage payments.
"Congress should direct funds to help struggling homeowners stay current with their mortgage," said Guy Baker, Ph.D., founder of Wealth Teams Alliance. "Lenders with loans in arrears would offer forgiveness of penalties and interest on those loans for up to six months by adding the amounts to the loan and recalibrating the payment. Congress would reimburse the lenders, with evidence for interest owed and for any penalties accessed."
Educate Workers for New Careers
Congress could also step up in ways that are less directly financial. For instance, the government could provide out of work folks with an education that is tailored to the evolving job market.
"The manufacturing employment rate has decreased as more processes are becoming automated, leading to lesser job opportunities; moreover, middle-wage jobs in the services sector seem to be under pressure," said Bradley Stevens, CEO at LLC Formations. "If Congress can improve the education that people receive through high school, it would significantly increase the education and training they'll receive post-high school. This would help improve the economic condition of the public and the overall economic growth of the country as they'll be able to contribute towards it."
Make Your Money Work for You
Give All Americans a 'Share'
On Nov. 24, the Dow Jones Industrial Average made history when it broke 30,000 points, signaling investor optimism in the wake of promising coronavirus vaccine news — but the prosperous moment was hardly felt by all Americans, instead enjoyed only by those wealthy enough to have a stake in the market. The struggles of millions of Americans facing poverty, job loss and mounting debt went on, as usual, that day, untouched by the elite celebrations of wealth over on Wall Street.
"One of the big divides in America is between people who own investments and those who don't," Motola said. "Creation of a sovereign wealth fund, where every American has a 'share' in the success of America could go a long way toward decreasing polarization, and making disaffected citizens feel like they're part of something positive."
More From GOBankingRates

BEFORE YOU GO
See Today's Best
Banking Offers