Dow Surpasses 30,000 for the First Time as Biden Transition Starts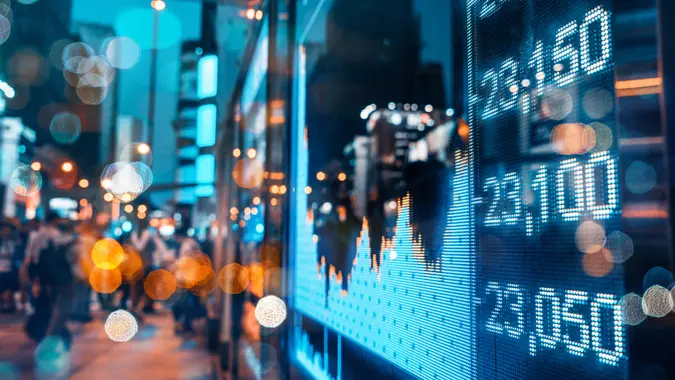 katjen / Shutterstock.com
History was made on Wall Street on Tuesday morning, when the Dow Jones Industrial Average exceeded 30,000 points for the first time ever, soaring more than 400 points to break 30,000. 
The milestone moment, which occurred shortly before noon, comes in the wake of recent news of three promising coronavirus vaccines and the FDA's emergency approval of Regeneron's antibody therapy for COVID-19 patients.  
Also contributing to investor excitement is the official passing of the presidential torch to President-elect Joe Biden. Though President Donald Trump has yet to concede and Biden won't be sworn in until Jan. 20, the General Services Administration has informed the Biden-Harris administration that the Trump administration is ready to begin the formal transition process. Biden is reported to be appointing Janet Yellen, top economist and former chair of the Federal Reserve, as his secretary of the treasury, and this news also buoyed the stock market. Yellen is a familiar face to Wall Street and investors typically trust her no-nonsense, problem-solving approach, expecting that she will go to great lengths to restore the economy.
Upon news of the Dow breaking past 30,000 points, Trump, who has admonished Wall Street that a vote for Biden was a vote for the collapse of the stock market, remarked proudly on the Dow's new peak. "The stock market's just broken 30,000, never been broken, that number," Trump said at the White House. "That's a sacred number, 30,000; nobody thought they'd ever see it."
More From GOBankingRates