Stimulus Update: Twitter Co-Founder Donates $1M in St. Louis — Who Qualifies for $500 Monthly Payments?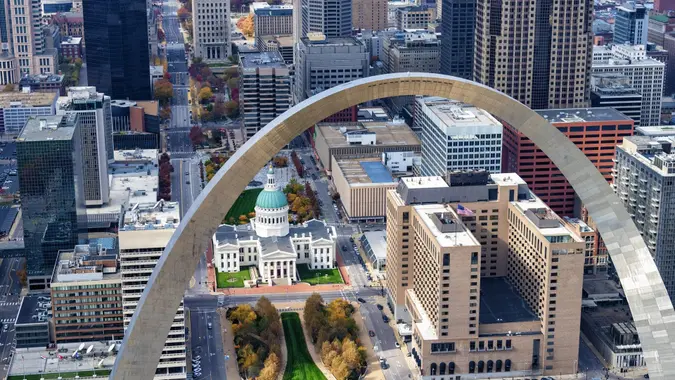 Art Wager / iStock.com
In a surprising move, Twitter co-founder Jack Dorsey has pledged a generous donation of $1 million to fund a pilot program that seeks to alleviate poverty in St. Louis, Missouri. The initiative will provide eligible residents with monthly payments of $500.
Learn: 3 Money Lessons from Charles Feeney, the Billionaire Who Gave Up $8 Billion Fortune
The Saint Louis Post-Dispatch reported that a city program paying lower-income families $500 a month for a year and a half is about to begin, kicking off a signature priority for Mayor Tishaura O. Jones aimed at lifting the city's poor. This project aims to improve the livelihoods of many St. Louis residents by providing them with cash transfers, allowing them to have a reliable source of income and, consequently, a more secure financial foundation.
"St. Louis' guaranteed basic income will give hundreds of St. Louis families the resources they need to lift themselves out of poverty, giving them a strong foundation to grow and to thrive," Jones said at a press conference to lay out the application process.
In 2021 and 2022, two separate rounds of $500 stimulus checks went to more than 9,000 St. Louis households to help cover essential expenses. Now, the program's primary goal is to assess whether monthly payments can help recipients meet their basic needs, find stable employment, pursue education and career advancement, and ultimately improve their overall well-being. The pilot program is largely funded by $5 million of remaining pandemic aid, in addition to a $1 million contribution by St. Louis native and co-founder of Twitter and Square, Jack Dorsey. 
Make Your Money Work for You
Who Qualifies for the $500 Monthly Payments?
The program is aimed at St. Louis residents who find themselves in financial need. Money will be sent to roughly 540 households in the city with parents or guardians of children attending city public schools, including charter schools. Eligibility is limited to those making 170% of the federal poverty line or less — about $42,000 for a family of three.
The goal of this initiative is to provide financial relief to those who need it most and, in doing so, to assess the effectiveness of direct cash transfers as a means of addressing poverty. By offering these monthly payments without traditional means testing, the program seeks to understand how a more inclusive approach to social support can positively impact the lives of St. Louis residents.
A website was launched to learn more about eligibility, and applications will be open from October 23rd to November 1st. Eligible applicants can expect payments via debit card starting in December.
More From GOBankingRates