37% of Unemployed Endorse Paid Family Leave as Means To Return to Work Sooner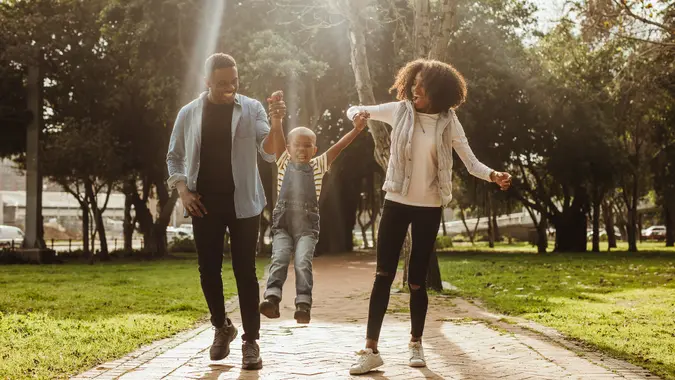 jacoblund / Getty Images/iStockphoto
Numerous countries around the globe mandate paid family leave. So why not the U.S.? According to a new survey from the Bipartisan Policy Center and Morning Consult, 79% of workers don't have access to a defined paid parental or family caregiving leave benefit, and 60% don't have access to medical leave.
See: New JOLTS Report Shows Surge in Labor Demand, But Not Enough Willing Workers
Learn More: Melinda Gates Calls for Family Medical Leave

During the COVID-19 crisis, many chose to leave the workforce altogether as they struggled to balance work, health and family. Having paid medical leave policies could help many Americans get back to work after losing employment during the pandemic, CNBC reports.
The survey found 37% of unemployed Americans would return to work sooner if their employer offered paid family leave, including 45% of unemployed caregivers. Additionally, of those who reduced their work hours during the pandemic, 58% say they would be more likely to increase their hours if their employer offered paid family leave.
Related: Who Can You Claim As A Caregiver For The Dependent Care Credit?

"Americans want to work, and they want to have healthy families. This survey yet again shows that access to paid family leave may be the missing ingredient that allows millions of Americans to have both," said Adrienne Schweer of Bipartisan Policy Center.
Make Your Money Work for You
CNBC also noted that these results follow another Bipartisan Policy Center survey, which found that about 10.6 million workers left their jobs in the past year due to caregiving responsibilities. Finding the balance between caregiving and work may prove to be more of a challenge as federal unemployment benefits for long-term unemployed people expire. The surging Delta variant could also hinder plans for children to return to school or for other care services.
Discover: Why Can't We Fill Jobs? Openings Are at a Record High
Find: This Is the Biggest Barrier Holding Women Back in the Workplace

"In this environment, I think it's important that parents and caregivers need workplace flexibility," Ben Gitis, associate director of economic policy at the Bipartisan Policy Center, told CNBC. "What this survey shows is that paid family leave can be an important piece of that equation."
More From GOBankingRates
Make Your Money Work for You
Last updated: September 8, 2021
Make Your Money Work for You