Third Stimulus Check Likely Coming Under Biden – How Much Could You Get?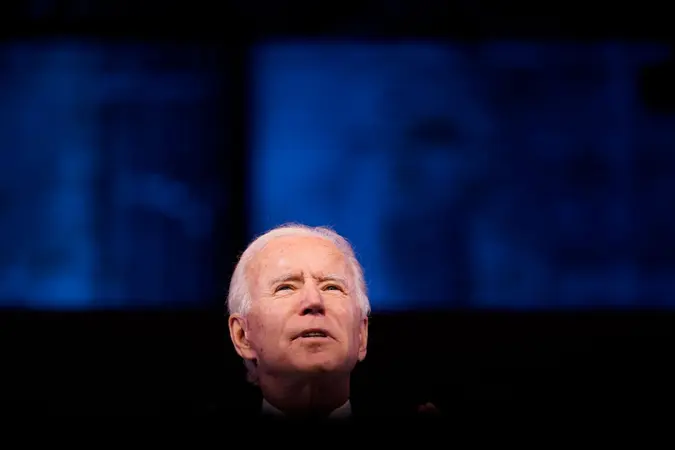 Andrew Harnik/AP/Shutterstock / Andrew Harnik/AP/Shutterstock
The 117th Congress was sworn in on Sunday, and one of the first items on its agenda is a third, larger stimulus payment. Other aspects of pandemic support, such as extended unemployment benefits and funds for state, local and tribal governments, are also on the table.
See: Does $1,400 Really Matter? What a Bigger Stimulus Check Does to the Federal Budget
Find: Second Stimulus Check — Should You Spend or Save Your $600?
President-elect Joe Biden, who will be inaugurated on Jan. 20, is in favor of more stimulus spending, as is the House of Representatives. The U.S. Senate has plenty of supporters as well, but Senate Majority Leader Mitch McConnell (R-Ky.) is not one of them. He prevented a vote on legislation last week that would have given everyone $2,000 instead of the $600 that is being distributed now.
Joe Biden has referred to the stimulus portion of the joint package as a "first step and down payment," forecasting a larger bill after he's sworn into office — including a third stimulus check.

— ☂ Newcastle Guardian???????? (@NewcastleGardia)

December 28, 2020
One concern is how to target the benefits. The checks to taxpayers have two goals. One is to support people who have seen their incomes shrink due to unemployment, declines in hours or falling small business revenues. The other is to encourage people to spend money to support the economy. Not everyone who received a $600 check needed the funds, but if they go out and spend the money, they will be acting in the spirit of the law. Meanwhile, many of those who needed money for financial security needed far more than $600.
Make Your Money Work for You
See: The Stimulus Check Secret You Need to Know Before You File Your 2020 Taxes
Find: Biden, Vaccines and Interest Rates: What's Next for Your Money in 2021?
Tomorrow is Georgia's Senate runoff election. Depending on the outcome, the Senate will shift to a Democrat majority, power will be balanced between the two parties or Republicans will retain their majority. The future of the stimulus is in the balance.
To check on the whereabouts of your stimulus payment, go to the IRS Get My Payment portal. If you missed out on this payment or the earlier one in April 2020, you can claim it as a refund when you file your 2020 income taxes.
More From GOBankingRates
Make Your Money Work for You