Where Trump and Biden Stand on Raising the Federal Minimum Wage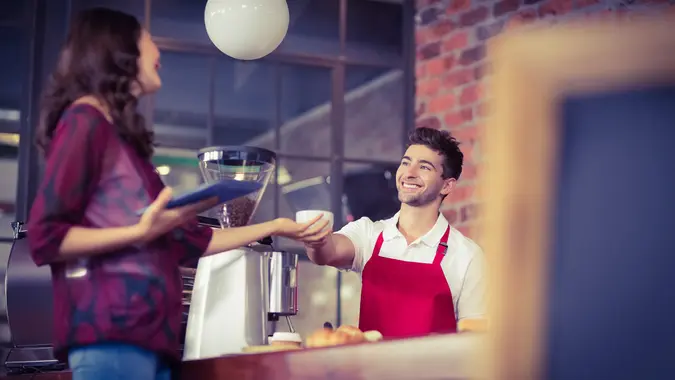 wavebreakmedia / Shutterstock.com
The federal minimum wage has been sitting at $7.25 since 2009, when it was bumped up from $6.85. This is the longest stretch the country has gone with no boost to the federal minimum wage since the Fair Labor Standards Act of 1938 was enacted. The future of this essential American right depends on who is elected president to take office in 2021. 
As expected, former Vice President Joe Biden's plans for the federal minimum wage dramatically differ from President Donald Trump's. Biden plans to raise the federal minimum wage to $15 by 2026. The Democratic nominee also wants to end the tipped minimum wage and the subminimum wage for workers with disabilities. Based on these factors, we could expect Biden to be on board with the House bill passed in 2019 that would have raised the federal minimum wage to $15 by 2025. Though passed, this bill has not been acted upon, as Senate Republicans opted to not take up the issue, and the White House said Trump's advisors would recommend that he veto it.
Both the Senate's refusal to consider the issue of raising the minimum wage and Trump's advisors suggestion to veto the Democrat-controlled 2019 House bill show that Trump is not keen on a raise. But it's difficult to know where Trump precisely stands on the matter because when speaking on it, he's rather coy. During his presidential campaign, Trump sometimes expressed support for keeping the federal minimum at $7.25 an hour and other times said that it was "too low." In the second presidential debate in October, Trump said he would "consider" raising the minimum wage to $15 an hour. 
Make Your Money Work for You
In the absence of firm answers from Trump and his administration's opposition to reviewing a federal raise to minimum wage, it's hard to expect change should he be reelected. If Biden wins, it seems more certain that he will work toward getting the country on track to meet that $15 goal minimum by 2025. 
Take a look at what you can rent across the country on a minimum wage.
More From GOBankingRates
Make Your Money Work for You