Weekly Jobless Claims Lowest Since January, Department of Labor Reports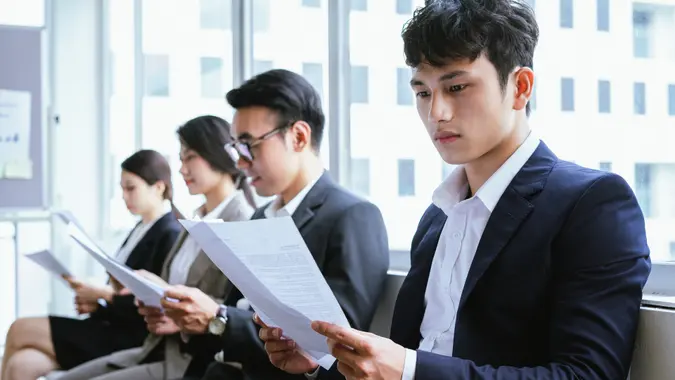 SunnyVMD / Getty Images/iStockphoto
Weekly jobless claims resumed their downward trend reaching their lowest level in two months. For the week ending Feb. 26, the advance figure for seasonally adjusted initial claims was 215,000, a decrease of 18,000 from the previous week's revised level, according to the Labor Department.
The previous low was the week ending Jan. 1, with 207,000 claims, according to the Labor Department data.
Economists polled by The Wall Street Journal had expected initial jobless claims to total a seasonally adjusted 225,000 for the week, according to MarketWatch.
For the week, jobless claims fell the most in Michigan, California, Florida, Illinois and Ohio. The state with the largest increase in claims was Massachusetts, the data shows.
"We expect initial claims to continue to grind back toward 200,000 as the impact of the Omicron variant increasingly fades," Nancy Vanden Houten, lead U.S. economist at Oxford Economics, told MarketWatch. "Layoffs are expected to be minimal in a tight labor market where employers continue to struggle to attract workers."
The previous week's level was revised up by 1,000 to 233,000. The 4-week moving average was 230,500, a decrease of 6,000 from the previous week's revised average. In addition, the previous week's average was revised up by 250 from 236,250 to 236,500.
The largest increases in initial claims for the previous week, ending Feb. 19, were in Michigan (+3,500), Kansas (+724), Utah (+454), Connecticut (+349), and the District of Columbia (+239).
The largest decreases were in Missouri (-6,949), New York (-3,037), Ohio (-2,212), California (-2,182), and Tennessee (-1,959), according to Labor Department data.
Make Your Money Work for You
The closely-watched Labor Department nonfarm payrolls report comes out March 5 and economists surveyed by Dow Jones expect the economy added 440,000 jobs for the month, according to CNBC.