How 16 Explorers Who Changed the World Paid For Their Expeditions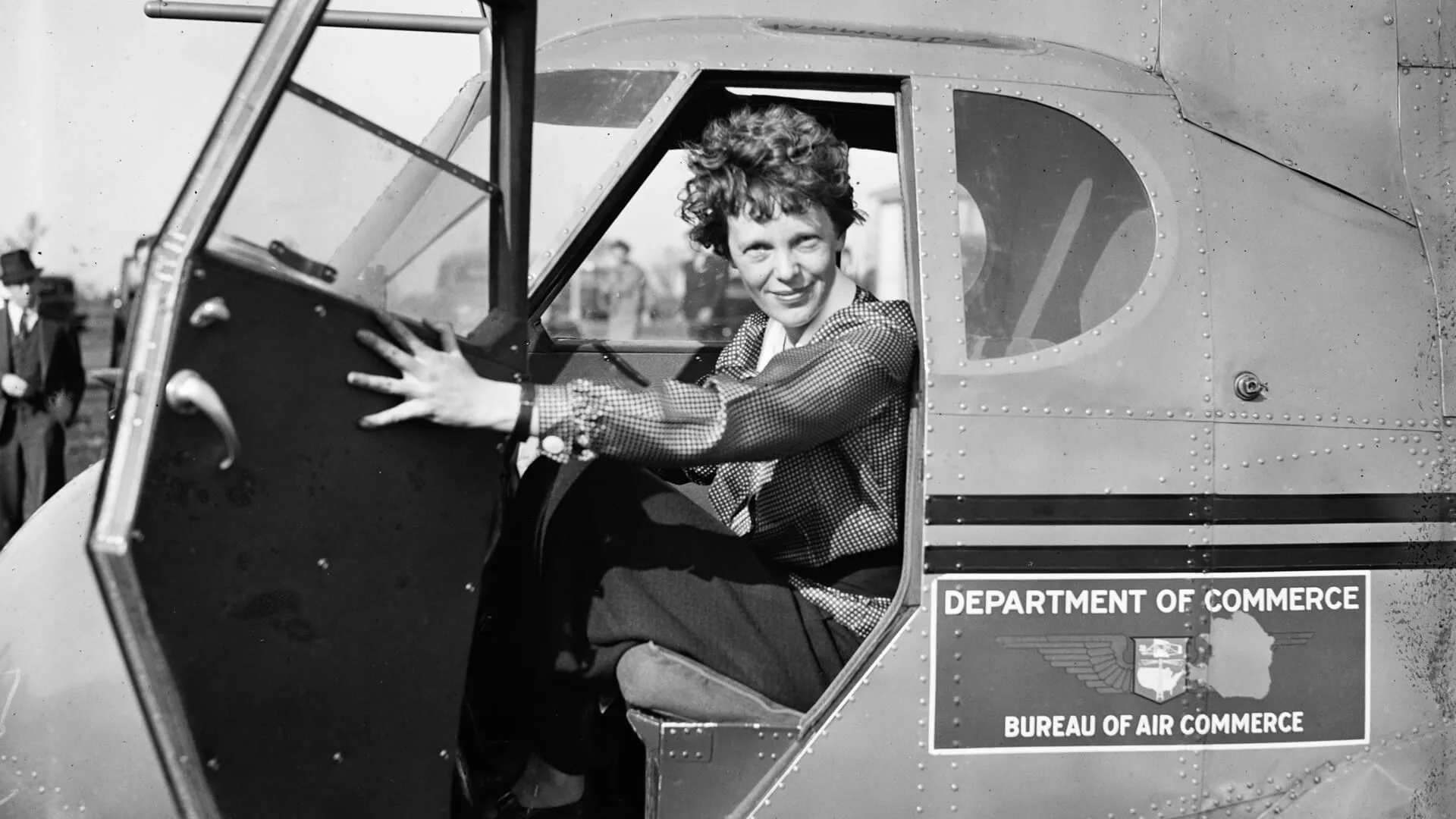 Explorers are passionate people who set out to conquer new territory, open trade routes, stake out new settlements and learn about the world around us — and in outer space.
Exploring couldn't have come cheap, however. How did these navigators get the funding to survive long treks and go places nobody had ever been before … or even knew existed? See how the deep purses of royal treasuries, personal wealth and the help of investors went a long way for many of these intrepid explorers.
Make Your Money Work Better for You
Ferdinand Magellan
Location explored: Whole world
Dates: 1519-1521
Source of funding: King Charles I of Spain
In the early 1500s, the young Portuguese sailor Ferdinand Magellan wanted to play a role in the booming spice trade around the world. Refusing funds by King Manuel of his native Portugal, the seaworthy Magellan moved to Spain and married a Spanish woman. There, he sought — and won — funding from Spain's King Charles I.
On Aug. 10, 1519, he set out with four ships and 270 crewmen. Magellan died en route, and only 18 men eventually returned to Spain with their spice-laden cargo in 1522.
A particularly dangerous strait of South American water is named the Strait of Magellan after him. He's also said to have named the Pacific Ocean.
Meriwether Lewis and William Clark
Location explored: American West
Dates: 1804-1806
Sources of funding: President Thomas Jefferson; U.S. Congress
In 1803, President Thomas Jefferson asked Congress to finance a survey of some of the 827,000 square miles of land in the newly acquired Louisiana Purchase. He entrusted this task to his personal secretary, Meriwether Lewis, who recruited his former military buddy, William Clark, for the assignment.
In 1804, they set out on the now-famous Lewis and Clark expedition. Over the next two years, they explored more than 8,000 miles of the American West, while being aided by the Shoshone woman Sacagawea, who acted as a translator for them.
Neil Armstrong
Location explored: Moon
Dates: 1969
Source of funding: NASA budget from Congress
In the late 1950s, the United States began to compete with Russia to put an astronaut into space. The National Aeronautics and Space Administration launched the Apollo 11 Mission on July 16, 1969, with three astronauts on board: Neil Armstrong, Edwin "Buzz" Aldrin and Michael Collins. On July 20, 1969, Armstrong, an American engineer and astronaut, was the first man to step foot on the moon. Aldrin followed shortly after.
Make Your Money Work Better for You
Charles Darwin
Location explored: South America
Dates: 1831-1836
Source of funding: Robert FitzRoy, captain of the ship HMS Beagle
Charles Darwin was an English naturalist. In 1831, Darwin was invited by Capt. Robert FitzRoy to serve as a naturalist aboard the HMS Beagle, which was sailing to South America.
From August 1831 through 1836, Darwin sailed and charted his observations and theories of over 1,500 specimens. In 1859, he published his most famous work, "Origin of Species," which fundamentally changed how scientists thought about evolution.
Edmund Hillary and Tenzing Norgay
Locations explored: Mt. Everest, Himalayas
Date: May 29, 1953
Sources of funding: The Joint Himalayan Committee of the Alpine Club of Great Britain; the Royal Geographical Society
In 1953, Edmund Hillary, an experienced glacial mountain climber and beekeeper in his native New Zealand, was asked to join the British expedition to climb to the summit of Mt. Everest, which sits between Tibet and Nepal. The expedition was funded by the Joint Himalayan Committee of the Alpine Club of Great Britain and the Royal Geographical Society and led by Sir John Hunt.
Hillary and the Tibetan sherpa Tenzing Norgay were the first two to make it to the true summit at 11:30 a.m. on May 29, 1953.
Amelia Earhart
Location explored: Atlantic Ocean
Dates: 1932
Sources of funding: Advertisements and endorsements
American aviator Amelia Earhart is known for being the first woman to fly a plane solo above 14,000 feet; she made her historic flight across the Atlantic Ocean in 1932, becoming the first woman to do so. In 1935, she became the first person to complete a solo flight from Hawaii to the U.S. mainland. Earhart initially paid for flying lessons and her first plane by working as a filing clerk for a telephone company. After she became famous, she earned money through speaking engagements, advertisements and endorsements.
On June 1, 1937, Earhart and her friend Fred Noonan set out to circumnavigate the world. After flying over 22,000 miles, she was last seen refueling on Lae, New Guinea, with the intention of flying to Howland Island. Her disappearance is considered one of the great mysteries of the world.
Make Your Money Work Better for You
Henry Hudson
Location explored: Hudson Bay
Dates: 1607-1611
Sources of funding: Muscovy Company; Dutch East India Company
Despite being called one of the world's most famous explorers, little is known about British explorer Henry Hudson. He is believed to have made four key journeys by ship from 1607 to 1611, searching for the Northwest Passage — an ice-free route to Asia — a task at which he never succeeded. His voyages all over the world resulted in several bodies of water being named after him: the Hudson River in New York, the Hudson Strait near Quebec and Hudson Bay, Canada, where he was allegedly marooned by his crew and likely died.
Hudson received funding from different companies along the way, including the Muscovy Company and the Dutch East India Company. Notably, the British were angry when they found out he worked for the Dutch.
Roald Amundsen
Location explored: South Pole
Dates: 1911
Source of funding: Individual investors
Norwegian explorer Roald Amundsen was among the leaders of exploration in the early 1900s. He achieved international renown when he became the first to navigate a ship through the icy Northwest Passage in 1906. In 1910, Amundsen set out to be the first to reach the North Pole. When he realized that other explorers had beat him there, he changed course for the South Pole in a mad race with British explorer Richard Falcon Scott — and managed to keep the change in course a secret from his investors.
Amundsen reached Antarctica in 1911, five weeks before Scott's team. In 1928, he went to help with the rescue of his friend, aviator Umberto Nobile, whose plane had crashed. But Amundsen's plane encountered dense fog, and he was never seen again.
Louise Arner Boyd
Locations explored: Arctic, North Pole
Dates: 1926-1955
Sources of funding: Personal wealth; the American Geographical Society
Louise Arner Boyd was a wealthy American heiress who inherited her family's wealth after they died from influenza. Fascinated by the Arctic, she personally financed her first journey there in 1926 to hunt for polar bears. In 1928, she arrived again in time to loan her ships to the search for crashed aviator Umberto Nobile.
In 1933, the American Geographical Society sponsored several of Boyd's expeditions to Greenland, where she landed further north along the coast than any prior expedition of that time. And in 1955, at the age of 68, she was the first woman to fly over the North Pole in a chartered plane.
Make Your Money Work Better for You
David Livingstone
Location explored: Africa
Dates: 1853-1873
Source of funding: British Royal Geographical Society
David Livingstone was a Scottish missionary and medical doctor who is known for being the first European to cross the African continent between 1853 and 1856. He first won a small monetary prize from the British Royal Geographical Society in 1849, and it continued to fund his work.
Perhaps his most famous expedition was in the years 1866 to 1873 when Livingstone set out into Central Africa searching for the source of the Nile. He was believed missing for years until he was found in 1871 in Ujiji, living on the shores of Lake Tanganyika (now Tanzania).
Christopher Columbus
Locations explored: Americas, Bahamas, Trinidad, Hispaniola
Dates: 1492, 1493, 1498, 1502
Sources of funding: King Ferdinand and Queen Isabella of Castile, Spain
The Italian explorer who has often been erroneously credited with "discovering" the Americas actually just stumbled upon them in his search for a direct route from Europe to Asia. Christopher Columbus' first mission in 1492 — which landed him on a Bahamian island — was funded by the Spanish monarchs Ferdinand and Isabella of Castile, Spain. The royal couple promised Columbus 10% of whatever he brought back.
Like his first trip, Columbus' three subsequent voyages — to the Americas, Trinidad and Hispaniola — failed to afford discoveries of anything immediately valuable. After his brothers failed to create a successful settlement on the South American colony of Hispaniola, Columbus was arrested and brought back to Spain.
Columbus managed to convince Ferdinand to send him on one last voyage to Panama, where an attack by natives forced him to leave behind two of his four ships. In 1506, he died with little to show for his travels.
Vasco da Gama
Location explored: India
Dates: 1497
Source of funding: King Manuel of Portugal
In July of 1497, Portuguese explorer Vasco da Gama became the first man to sail from Europe straight to India, launching a new route for traders. He was funded by King Manuel, who felt pressure to compete with the Arabs for trading. Over subsequent voyages, da Gama established Portuguese trading ports and continued to advise King Manuel on Indian matters.
In 1524, King Manuel deemed da Gama a Portuguese viceroy in India, where he was sent to deal with corruption among Portuguese authorities. However, da Gama wound up dying that same year.
Make Your Money Work Better for You
Joshua Slocum
Location: Whole world
Dates: 1895
Source of funding: Earnings as an author and lecturer
Joshua Slocum was a Canadian seaman who spent much of his life at sea, from the age of 16 onward. In 1895, he was the first man to sail around the world alone, in an old fishing boat he'd rebuilt himself. By June 1898, Slocum completed the journey of 46,000 miles in Newport, Rhode Island.
Slocum funded his voyages with the proceeds from sales of books he wrote about his travels, including "Voyage of the Liberdade," published in 1889; "Voyage of the Destroyer" in 1894 and his best-seller, "Sailing Alone Around the World," in 1899. In 1909, he set sail again and was never seen again. He was declared lost at sea by 1924.
Zheng He
Location explored: Southeast Asia
Dates: 1405-1433
Sources of funding: Yongle Emperor
In 1400, the Chinese prince of Yan overthrew the previous emperor and took the throne in 1402 as the Yongle Emperor. As part of a larger move to demonstrate China's naval power in Southeast Asia, the new emperor enlisted Zheng He, a Chinese-Muslim eunuch in the court who had displayed great skills while in the army, to command a series of expeditions.
Between 1405 and 1433, He led several expeditions through the South China Sea, the Indian Ocean, Arabian Sea, Red Sea and the east coast of Africa. His explorations resulted in the Chinese colonization of Southeast Asia.
Hernan Cortés
Location explored: Central America
Dates: 1511, 1519, 1524
Source of funding: King Charles I of Spain
In 1511, Spanish explorer and conquistador Hernan Cortés joined Diego Velasquez's expedition to conquer Cuba. There, Cortés became a clerk to the treasurer and later the mayor of Santiago. In 1519, he sailed for the Yucatán with 11 ships at the behest of the Spanish empire.
Cortés used his savvy negotiation and warfare skills to conquer the Aztec empire ruled by Emperor Montezuma. He also founded Veracruz, shaking free from Velasquez's authority by claiming he was under orders from King Charles I of Spain.
In 1524, after years of working in political positions, Cortés set off to explore again and wound up in the jungles of Honduras.
Make Your Money Work Better for You
John Cabot
Location explored: Canada
Dates: 1497-1498
Source of funding: King Henry VII of England
John Cabot — aka Giovanni Caboto — was an Italian navigator and explorer living in the mid-to-late 1400s during the Age of Exploration. King Henry VII commissioned him for an expedition across the northern Atlantic. He left Bristol in May 1497 and landed in late June.
It's not certain where Cabot's ship landed precisely; historians speculate it may have been Newfoundland, Cape Breton Island or southern Labrador. However, the Cabot Strait — a 60-mile-wide channel that runs between southwestern Newfoundland and northern Cape Breton Island — was named after him.
Cabot set out on a second expedition in mid-1498 but is believed to have died by shipwreck along the way. His expeditions enabled England to make land claims in Canada, but more importantly, revealed a shorter route across the northern Atlantic Ocean.
More on Adventure and Travel
About the Author