Powerful Ways to Build Your Entrepreneurial Skillset in 2018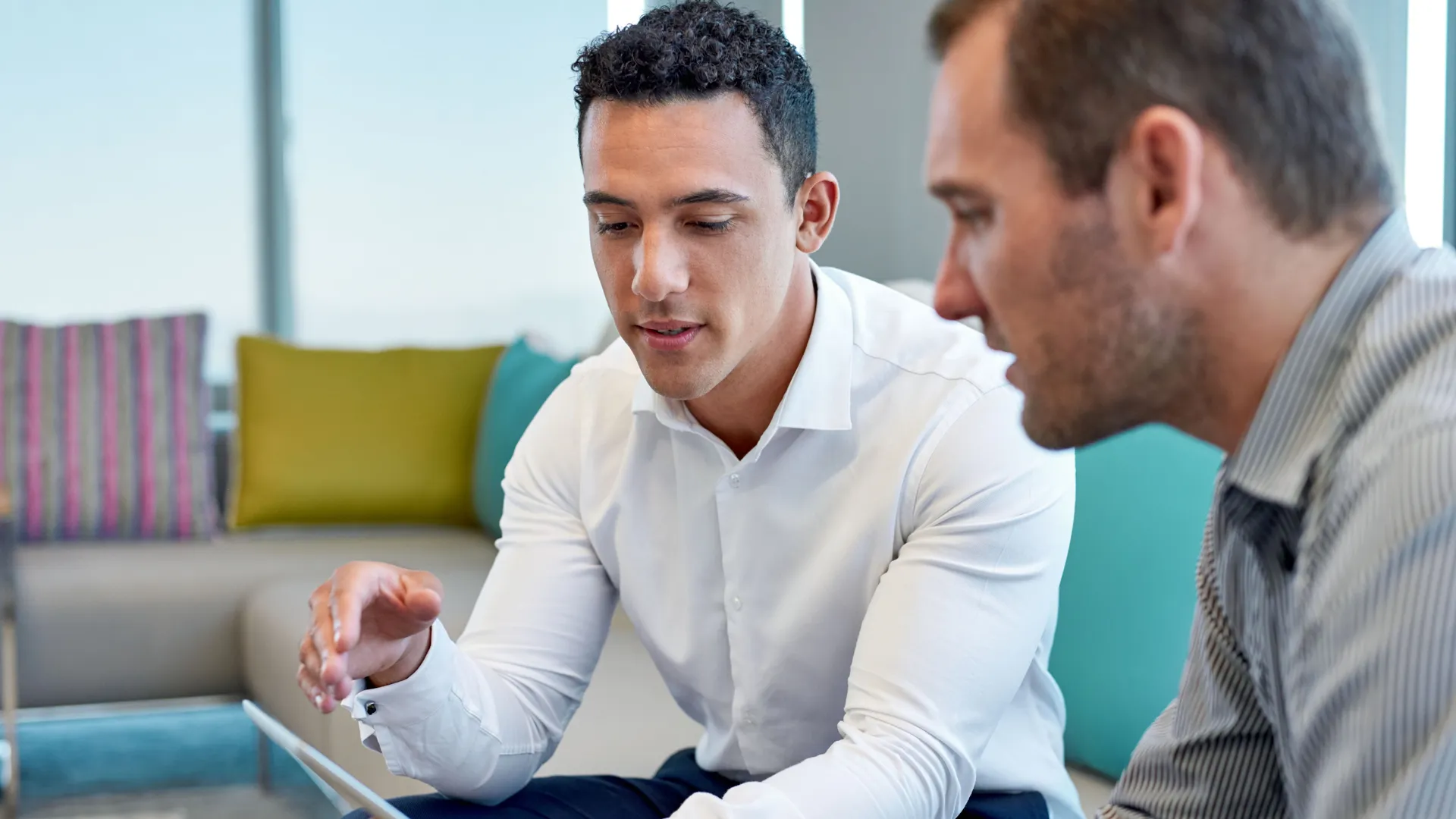 If you've always dreamed of being your own boss, there's no time like the present to make your mark. New changes in technology, energy and other industries make the 2018 business environment ideal for savvy entrepreneurs, but the success of your endeavor ultimately depends on your personal skills and abilities. GOBankingRates asked successful entrepreneurs about the qualities they feel are crucial to rising to the top, and for specific ways to improve them in 2018.
Click through to see what skills you need to be an entrepreneur.
1. Know How to Reach Your Customer
Millennials are the largest generation of consumers, surpassing the number of Baby Boomers since 2015, according to the U.S. Census Bureau. Reaching each of these generations varies greatly as millennials are more likely looking to their smartphones and social media for advice, but Boomers might rely more on traditional advertising. So how to best reach your target client if your client spans multiple generations?
"Take advantage of the free education to learn about advertising from Google and Facebook. Google lets you become a Google Partner and AdWords certified for free, while Facebook offers an educational platform called Blueprint," said Amanda Austin, founder and president of Little Shop of Miniatures, an e-commerce store specializing in dollhouse miniatures. "Facebook is limiting the reach of posts generated by brands, so now is the time to beef up on how to reach prospects in the most effective manner."
Click to discover the least expensive businesses you can start yourself.
Make Your Money Work Better for You
2. Empathize With Your Customer
Attracting and retaining a solid client base is the foundation of every successful business venture. To do this, an entrepreneur needs to understand their potential customers to anticipate their needs and any potential problems.
Jason Treu, an executive coach and author of the book, "Social Wealth," said you should ask yourself three questions: How is the other person feeling right now? What thoughts are probably running through their mind? And, how could I be helpful to them in this moment?
"You'll relate better [to] people, solve problems faster, understand clients' needs better and motivate your team," he said.
3. Build Your Team
The first step in building a successful team to support your business is to hire the right people.
"You might consider taking a class on how to recruit and onboard top talent," said Andrew Schrage, CEO and co-owner of Money Crashers. "Then again, you could just go with your gut. If you're a good judge of personality, sometimes that's all you need. Try to teach yourself this year to trust your instincts — a lot of the time they are spot on."
4. Trust Yourself and Your Team
At startup, entrepreneurs might find they need to wear many hats to get their venture off the ground. But as a business grows, it can be overwhelming, contributing to burnout.
"Entrepreneurs don't like to delegate because of the fear of making a mistake and loss of control," said Dina Lynch Eisenberg, legal operations strategist for Outsource Easier. "The key is to learn to trust yourself, and you can only do that by actually delegating. Identify, plan for and delegate one small, low-risk, disposable task each week. You'll learn the delegation process while actually getting more done. The first time you get a project back that's much better than you anticipated or could have produced yourself, you will be hooked on delegating."
Make Your Money Work Better for You
5. Delegate With a Process in Place
Brian Lim, CEO of iHeartRaves, a fashion company that reached revenues of over $15 million annually by its sixth year, takes delegating one step further.
"I believe in the importance of having a 'Do Not Do' list," said Lim. "In the beginning, I was the guy that tried to do everything on my own … Learning the art of delegating tasks has helped me today; I wish I knew that in the early years. Having processes and procedures in place is very important for developing these traits in the world of business."
6. Network
"Relationships will make or break you. Build great ones," said Treu. "You need to be in the right room with people who have the right mindsets." To do that, Treu suggests attending or even throwing charity events. "You get very high-level people who come together in the spirit of giving. You can make great business connections quickly."
7. Help Your Employees Connect
Even if an entrepreneur is incredibly skilled, they are only as good as the sum of their team effort. In his TEDx talk, "How to Get CoWorkers to Like Each Other," Treu pointed out that nearly 70 percent of workers are disengaged at their job. "The way that we connect and engage outside of work is different than inside," said Treu. "Employees with a close work friend are seven times more productive and loyal."
Although corporations can spend thousands sending employees to tailored teambuilding experiences, the small entrepreneur can't necessarily afford those activities. Treu's game, "Cards Against Mundanity" is designed to get co-workers to connect on a personal level and can be downloaded for free on his website. Treu suggests playing the game after a relaxing group activity such as a cooking class or wine tasting.
Make Your Money Work Better for You
8. Prioritize
Goal setting is basic to being an entrepreneur, but setting them is pointless if there's no way to reach them. Entrepreneur and educator Querida Lugo stressed the importance of establishing smart goals. "Plans often sit on the shelf and collect dust; people just never get around to doing what they want to do because they leave them too open for procrastination or interference," she said. "When you set a goal, you should make sure it's on a timeline that exists in reality, not just your head. Get the things you want to do written down, and then start putting in the work to get things moving."
9. Make a Difference
You might not feel like your small business makes a huge impact in the world, but that doesn't mean you can't make a positive impact to better your community.
"People are more likely to support a business that makes an effort to recycle, implement technology and business strategies in such a way that your business contributes in some way towards positive change or at least doesn't harm the environment further," Nate Masterson, marketing manager for Maple Holistics. "It's the idea that your business has some cause other than simply making money. That will enable people to support your business more easily."
10. Learn From Other Entrepreneurs
Going into business for yourself doesn't mean you have to figure out everything on your own. The quickest way to navigate the learning curve of working for yourself is to pick the brains of other entrepreneurs that have traveled the same road.
"The most significant lever in improving my entrepreneurial skills is joining mastermind groups in my niche or general business and entrepreneur groups," said Adam Watson, proprietor of the UK-based Hollywood Mirrors. "There are many of these on Facebook in addition to paid ones. People in these groups are likely to have solved the problems you need to resolve already, so you don't have to work it out on your own."
Find out what Nicole Lapin wishes she had done before she started her business.
Make Your Money Work Better for You
11. Stay Focused
It's easy to get sidetracked when you're caught up in the many tasks involved in running your business. "Your greatest danger is letting the urgent things crowd out the important," said the former president of Barrington College, Charles E. Hummel, in his book "Tyranny of the Urgent."
"Look into the various types of to-do lists you can create for yourself," Schrage added. "One that works well has three categories in mind — one for things that need to be completed that day, and a second for stuff that needs your attention but can wait. The third category is for smaller items you can knock out on slower days. Encourage your team to utilize the same type of list."
Click to see what successful entrepreneurs don't waste time or money on.
12. Improve Your Communication Skills
Much of your day as an entrepreneur is spent communicating in some way, whether verbally speaking with a customer or vendor, interacting on social media or tweaking the latest article on your blog. It can be difficult to master verbal, writing and even non-verbal communication, but chances are you're better at some forms of communication than others.
Pick one aspect of communication that you know needs improvement. Chances are, it's the one you dread most. Sign up for a class, join a group like Toastmasters that will hold you accountable to practice your skills and receive personal one-on-one feedback as you build your skills and confidence.
13. Compensate for Weaknesses
Although entrepreneurs have to wear many different hats, there are always a few that aren't a good fit.
"It's essential to know your own weaknesses as an entrepreneur," said David Nilssen, the CEO and co-founder of Guidant Financial, a small business financing company. "Hire a team that complements your skills by excelling in areas that might not be your best."
Make Your Money Work Better for You
14. Step Beyond Your Comfort Zone
What's standing between you and success is often the things that are most uncomfortable to do.
"As a lifetime entrepreneur, one of the lesser known secrets to becoming a successful entrepreneur is exercising your muscle to step outside of comfort zone," said Scott Amyx, author of "Strive: How Doing the Things Most Uncomfortable Leads to Success." "Capital, talent, product, network, partnership, customers and distribution take a leapfrog when we do the things most uncomfortable to stretch ourselves. This, in turn, leads to new spheres of influence, power and prestige."
15. Schedule Time to Reflect
With so much to do as an entrepreneur, it's essential to take time to just reflect. When you're scheduling your week, it pays off to schedule in time for reflection. But don't just use the time to beat yourself up for any mistakes you might make.
"There's nothing wrong with making mistakes," said Schrage. "The challenge lies in how you respond to them. Put plans into place so they don't happen again, and move on. Just as importantly, give yourself the due credit for the successes you've achieved. Treat yourself to a modest purchase or a night out when you've truly done a great job in a particular area."
Click to find out which states are the best and worst to start a business.