Essential Leadership Tips From Apple's Tim Cook and Steve Jobs

5 min Read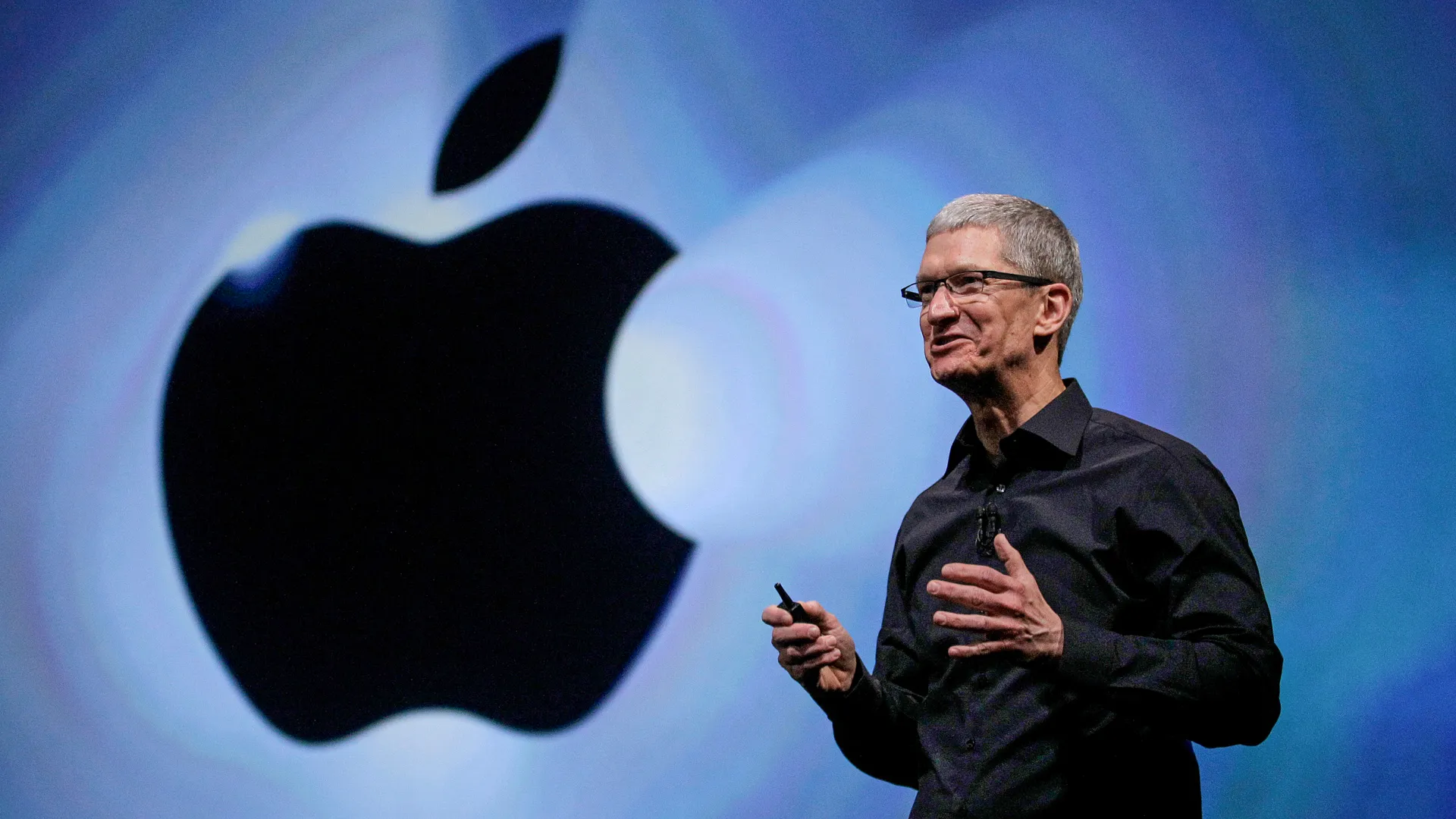 Current Apple CEO Tim Cook and former CEO Steve Jobs have both achieved levels of success most only dream about — but they reached that success through very different leadership styles.
At the time of his death, Jobs was worth $10.2 billion, and Cook is currently worth $800 million — a fraction of Jobs' worth. But there are certainly other measures of leadership success, including how much of an impact you make on your employees, your company and the world at large.
Click through to find out essential tips from Jobs and Cook on how to be an effective leader.
Make Your Money Work Better for You
Tim Cook: Trust Your Team
Compared with Jobs, Cook — who is one of the richest LGBTQ executives — has a more laid-back approach to leadership.
"He never tried to be Steve," Eddy Cue, senior vice president for internet software and services at Apple, told Fortune. "He tried to always be himself. He has been very good at letting us do our thing. He's aware and involved at the high end, and he gets involved as needed. Steve got involved at the pixel level."
Steve Jobs: It's Okay to Micromanage
Jobs was known to be a micromanager, and his tendency to want to control everything was very apparent when he left Apple to start his own company, NeXT Computer.
"In this period, Mr. Jobs did not do much delegating," the New York Times reported. "While a delegation of visiting Businessland executives waited on the sidewalk, Mr. Jobs spent 20 minutes directing the landscaping crew on the exact placement of the sprinkler heads."
Tim Cook: Major Acquisitions Can Propel a Company Forward
Under Cook in 2014, Apple acquired Beats for $3 billion, which ended up being one of the most lucrative collaborations of all time.
"We think these guys have a very rare talent," Cook told the Wall Street Journal about this decision. "We love the subscription service that they built. We think it's the first one that really got it right."
This was Apple's largest acquisition ever.
Steve Jobs: Acquisitions Are a Sign of Failure
During Jobs' reign as CEO, Apple did not make any large acquisitions. According to a Morgan Stanley banker who regularly worked with Jobs, Jobs viewed acquiring a company as a sign of defeat because it indicated a failure to innovate first, Forbes reported. Apple did purchase small companies, but grand-scale M&As were against Jobs' style. Meanwhile, Amazon has long taken the opposite approach.
Make Your Money Work Better for You
Tim Cook: Stability Is Key to Business Success
As CEO, Cook has focused more on operations than innovations. Apple is now largely reliant on a single product — the iPhone — for its profits, but under Cook the company has grown its infrastructure. Apple now has a strong supply chain and a large network of Apple Store distribution centers, plus, the company has grown into new areas like Apple Services. As Cult of Mac put it, "Stability can mean a lack of excitement, but the continually climbing stock price shows that investors remain keen to get on the Cupertino train."
Tim Cook's Leadership Is Paying Off: How Much Apple Is Worth
Steve Jobs: Taking Risks Pays Off
Jobs' focus was on constantly innovating.
"I think if you do something and it turns out pretty good, then you should go do something else wonderful, not dwell on it for too long," Jobs told NBC Nightly News in 2006. "Just figure out what's next."
Under Jobs, Apple launched a slew of new products: the colorful iMac G3, the iMac G4, the slab-of-aluminum iMac design, the iBook, the MacBook Air, the iPod, the iTunes Store, the iPhone, the App Store and the iPad.
But with innovation comes risk, and Jobs had his share of failures, too. Some of Jobs' failed product launches include the 20th Anniversary Macintosh, the iMac G3's "hockey puck" mouse, the G4 Cube, the iPod Hi-Fi, the ROKR phone, MobileMe and the Ping social network, Cult of Mac reported.
Tim Cook: Stand Up for What You Believe In
Since becoming CEO, Cook has publicly taken a stand for causes that are important to him, including human rights, access to education, female representation on Wall Street, immigration reform, privacy rights and racial equality.
"You want to be the pebble in the pond that creates the ripple for change," he told Fortune.
Make Your Money Work Better for You
Steve Jobs: Business and Philanthropy Don't Mix
Jobs did not publicly give money to charity. But one could easily argue that his innovations have changed the world for the better. In fact, this was his personal mission: to improve the world through design and technology. "I want to put a ding in the universe," Jobs said in 1981.
Tim Cook: Openness Is Key
Cook has given the press access to Apple and its top brass that was never allowed during Jobs' time as CEO.
"My objective is to raise the public profile of several of the folks on the executive team, and others as well. Because I think that's good for Apple at the end of the day," he told Fortune of his approach to the media.
Steve Jobs: Secrecy Is Essential for Big Innovations
Jobs kept the inner workings of Apple so secret that sometimes even its own employees didn't know what project they were working on. One former intern told Business Insider that Apple employees didn't know they were helping to create what would become the first iPad until Steve Jobs unveiled it on stage, because the teams had been separated throughout the process.
Click through to read more about what it takes to be the perfect CEO.
More on Entrepreneurship
About the Author