Ellen, Tim Cook and the Richest LGBTQ Executives

7 min Read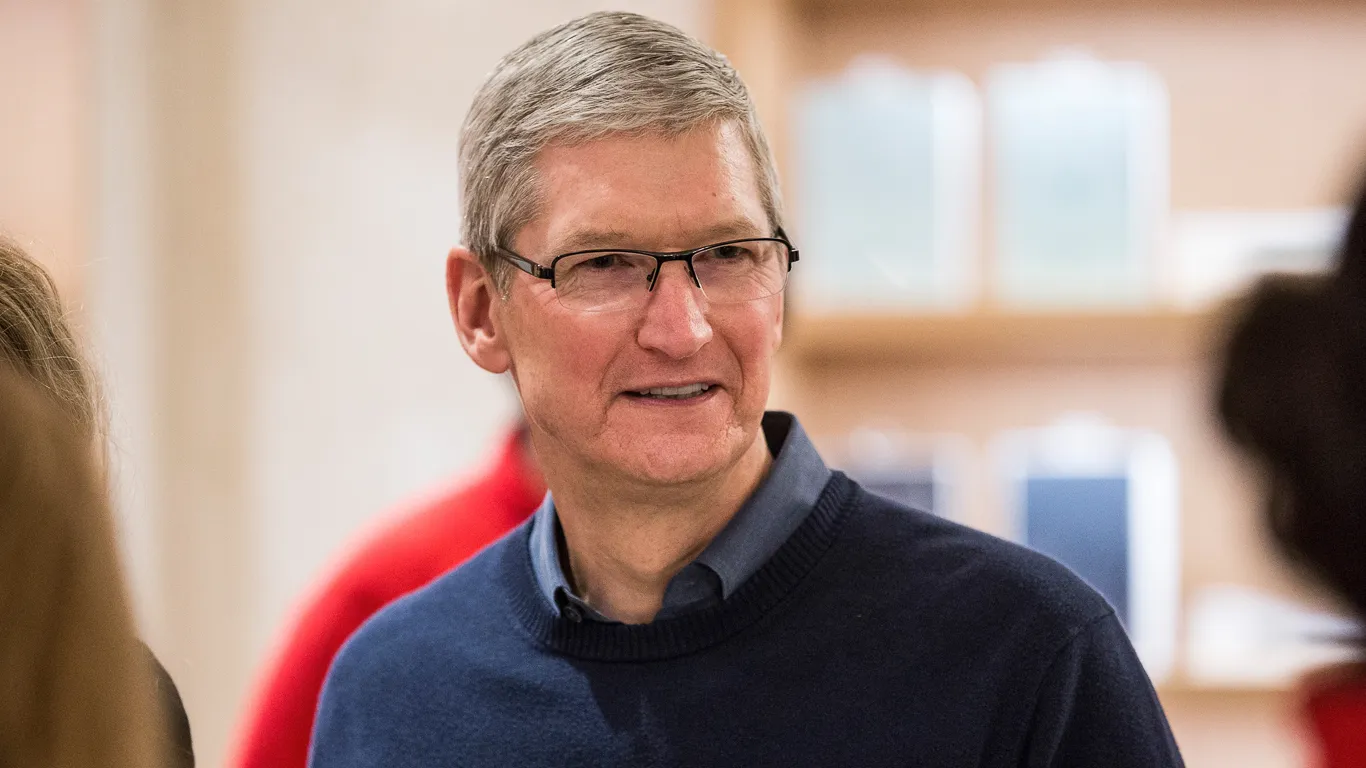 June is LGBTQ Pride Month — the perfect time to look at the advances of lesbian, gay, bisexual and transgender people in the workplace.
Though the "gay pay gap" is very real — the Atlantic reported in 2015 that Canadian gay men earn almost 5 percent less than straight men, while lesbians earn nearly 9 percent less than straight men — members of the LGBTQ community are blazing trails in the business world.
From building media empires to funding some of the technology platforms you use every day, see how these LGBTQ celebrities and executives have helped shape our culture and the way we do business.
Make Your Money Work Better for You
David Geffen Net Worth: $6.9 Billion
David Geffen is best known for his eponymous Geffen Records, which released John Lennon's iconic "Double Fantasy" album, along with releases from Donna Summer and Nirvana. Turns out, founding an uber-successful record company pays well — Geffen has accumulated a reported net worth of $6.9 billion.
Geffen has long been a prominent member of the LGBTQ community and made Out magazine's "Power 50" list of the most influential gay men and women in America in 2007. He dedicates his time to philanthropy and has become the largest single donor to the University of California system for his multimillion-dollar contributions to UCLA.
Peter Thiel Net Worth: $3.3 Billion
Thiel's business ventures, which include cofounding PayPal and providing venture capitalist funding for Facebook, have earned him notoriety in recent years  — alongside his more controversial efforts like funding Hulk Hogan's lawsuit against Gawker Media. Thiel is also known for his big and bold ideas.
His work as an entrepreneur, venture capitalist and hedge fund manager have earned him a net worth of $3.3 billion.
Thiel also donates his time and resources to charitable causes. The Thiel Foundation provides funding for young entrepreneurs in the science and technology fields, and he supports the SENS Research Foundation, which funds research to combat age-related disease.
Michael Kors Net Worth: $1 Billion
A fashion designer, business mogul and media personality, Michael Kors is a true triple threat. His successful business ventures — which include his Michael Kors Runway Collection and 10 seasons as a judge on Bravo's "Project Runway" — helped him accumulate a net worth of $1 billion.
Kors has designed for some of the most influential figures in pop culture and politics, including Heidi Klum and Michelle Obama. Kors also makes regular media appearances — even playing himself in an episode of "Gossip Girl." Additionally, Kors works closely with the United Nations World Food Programme to help end world hunger.
Make Your Money Work Better for You
Tim Cook Net Worth: $800 Million
Taking over for Apple's enigmatic founder Steve Jobs was no easy task, but Apple CEO Tim Cook has made the role all his own. After more than a decade of leadership at IBM, Cook became a chief operating officer at Intelligent Electronics and the vice president of corporate materials for Compaq before making his way over to Apple. His long, successful career has earned him a reported net worth of at least $800 million.
That money goes to good use, too. In 2015, Cook famously announced that he intends to use his entire fortune for philanthropy. He has also spoken out on key human rights issues, including the need to end HIV transmission and reform U.S. immigration policies.
Martine Rothblatt Net Worth: $380 Million
An accomplished lawyer and entrepreneur with a knack for medicine and technology, Martine Rothblatt founded the multi-billion pharmaceutical company United Therapeutics and has a reported net worth of $380 million.
Before founding her pharmaceutical company, Rothblatt made her living as a lawyer, worked on the Human Genome Project and created both Sirius Radio and GeoStar. An active philanthropist, Rothblatt's pharmaceutical company is using cloning techniques to develop organs to help patients who need transplants.
In a 2016 interview with Forbes, she said, "We're going to create an entire ecosystem of unlimited supply of hearts, lungs, kidneys and livers for patients everywhere in the United States and abroad."
Ellen DeGeneres Net Worth: $400 Million
Perhaps the most visible executive who is part of the LGBTQ community, Ellen DeGeneres' work on her eponymous sitcom, American Idol judgeship and daytime talk show have amassed her a reported net worth of $400 million — plus almost 30 Daytime Emmys. DeGeneres also plays an active role in running her lifestyle brand, ED by Ellen DeGeneres, which includes clothing, accessories, home goods and footwear.
DeGeneres is a dedicated philanthropist. According to Look to the Stars, a celebrity charity news source, DeGeneres has supported charitable efforts that include Stand Up To Cancer, The Trevor Project — an effort to help at-risk LGBT youth — and Habitat for Humanity.
Mind-Blowing Facts: How Steve Jobs and Other Multimillionaires Built Their Empires
Make Your Money Work Better for You
Perez Hilton Net Worth: $30 Million
The ultimate media disrupter, Perez Hilton was among the first to turn blogging into a serious business. His divisive, self-titled blog gets 6.34 million visits monthly. That, combined with his acting work, have allowed Hilton to accumulate a reported net worth of $30 million.
Hilton donates his time and resources to help the LGBTQ community, along with other charitable causes. Look to the Stars reported that Hilton supports PETA, GLAAD, Straight But Not Narrow and St. Francis Food Pantries and Shelters.
Sia Net Worth: $25 Million
Turn on the radio, and you're likely to hear the work of pop artist Sia Furler — best known as Sia. The singer-songwriter first caught audiences' attention with her song "Breathe Me" and has since topped charts with singles like "Chandelier" and "The Greatest."
Aside from her own music, Sia has penned hits for Rihanna, Katy Perry and Beyoncé. Sia's music career has allowed her to accumulate a reported net worth of $25 million.
Furler is also an outspoken animal rights activist, supporting PETA and The Humane Society.
Ellen Page Net Worth: $14 Million
Perhaps best known for her breakout role in 2007's "Juno," Ellen Page has earned her reputation as an award-winning actress. Her acting and directing work has lent her a reported net worth of $14 million.
Page is an active philanthropist and an outspoken advocate for the LGBT+ community. Her VICELAND series, "Gaycation," explored LGBT+ cultures around the world, including in India, France and Ukraine. She's also an outspoken feminist and has supported charitable causes, including the U.S. Campaign for Burma and the Food Bank For New York City.
Inga Beale Net Worth: Unknown
As CEO of Lloyd's of London, Inga Beale disrupts the "boy's club" image typically associated with financial institutions. Since stepping into the top job in 2013, Beale has helped make Lloyd's of London a runaway success, reporting approximately $37 billion in resources in its 2017 annual report.
Beale's net worth is unknown, but for her leadership in 2016, Beale took home a base salary of $936,079, according to the Financial Times. She has also taken on a role as patron to Insuring Women's Futures, an initiative aimed at broadening women's roles in the insurance industry.
Click to read about the richest women in history.
More on Celebrity's Net Worths
Figures for British executives and companies have been converted into dollars based on June 2018 conversion rates. All other net worths are according to CelebrityNetWorth.com and Forbes.
About the Author