8 Women Who Started Companies Because They Had No Other Choice — And Thrived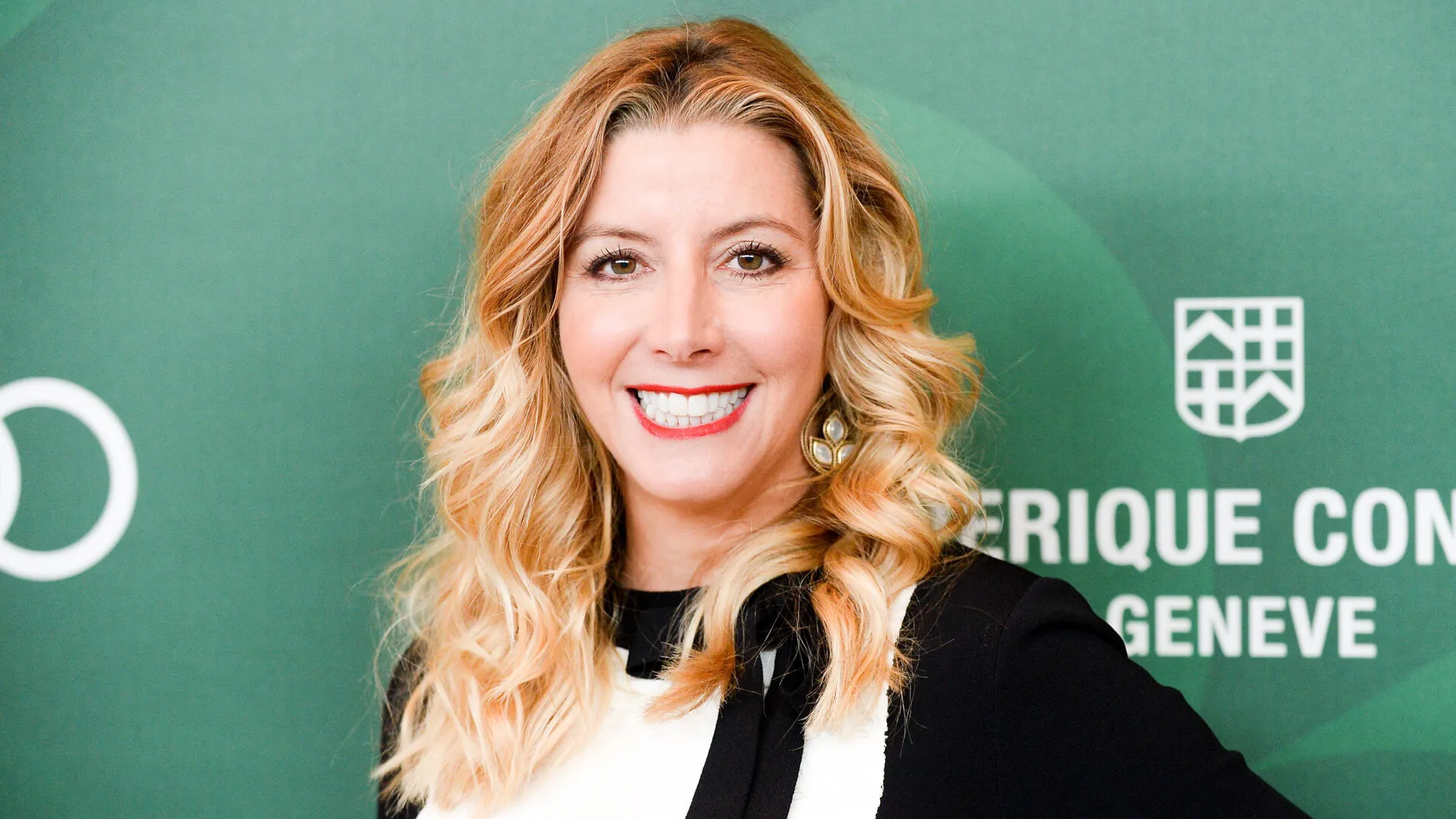 Everyone has their own pet peeves, a lack of critical workplace soft skills that silently bothers them day after day. In some cases, those anxieties rise beyond a simple annoyance, costing people money or making it significantly harder to do their job or care for their family.
Thankfully, a new generation of women founders has decided not to simply accept the world for all its limitations and craft a new path. These female-founded companies address the real needs of its founders' own lives. In creating something, they not only helped other women side-step the same pitfalls they faced, but they created jobs for countless other people and added a few zeroes to their net worth in the process.
So here's a closer look at some female founders who faced seemingly unsolvable problems and solved them. And as the companies they founded continue to thrive, they can take some satisfaction in knowing they were able to chase their dreams while also creating businesses that help improve the world.
The Problem: Multi-Vitamins Don't Actually Address Real Nutritional Needs
The Solution: Katerina Schneider — Ritual
Katerina Schneider was four months pregnant and working as an investor in Los Angeles when she encountered the issue.
"I took a look at my vitamins and I realized that they contained some of those same potentially harmful ingredients I was avoiding throughout my house," Katerina Schneider said in an interview with Forbes. "I began to question not only what was in my vitamin but if it was even working. After much research, I realized that the vitamin industry was simply opaque and full of pseudoscience and half-truths."
So naturally, Schneider did the obvious: she opted to found a company in the middle of her pregnancy. Today, Ritual is a vitamin company built around natural ingredients and actual science about what nutrients people were actually missing in their diets and how best to deliver that in a pill, all while striving for total transparency about what goes into their product and why.
Make Your Money Work Better for You
The Problem: The Right Women's Undergarment Didn't Exist
Nobody's clothes fit exactly the way they want them to, and sometimes that perfect pair of pants for the occasion will reveal lines from undergarments or just bulge where you would rather they didn't. And while there are options for shapewear to combat these concerns, they can be uncomfortably tight, too hot or a terrible combination of both.
The Solution: Sara Blakely — Spanx
It was that perfect pair of pants that got Sara Blakely thinking. She was working in sales and had the right pair of white pants, but she couldn't figure out what to wear under them as everything was uncomfortable or revealed lines. She cut the feet off of a pair of control-top tights and was placed on the path to inventing Spanx, a now-ubiquitous name for comfortable shapewear that can help women look and feel good without leaving them squished. Today, Blakely is one of the richest self-made women alive with a net worth of $1 billion.
The Problem: Childcare Is Too Expensive
The need for quality child care is paramount for working families. But choosing to continue pursuing career goals while raising children can be a "one step forward, two steps back" situation from a financial perspective. A 2016 report from New America found that the average cost of a full-time child care center for children aged 0-4 is $9,589 a year — about one-fifth of a median income household's earnings and almost two-thirds of a minimum wage household.
The Solution: Jessica Chang — WeeCare
Jessica Chang faced this issue first-hand when she was preparing to become a mother herself.
"I launched WeeCare because I struggled to find a good, cost-effective option for my son before he was born two years ago," she told GOBankingRates. "I was shocked by the high costs, limited availability of options and the long waitlists, so I tackled the issue head-on and began buying and investing in preschools."
Chang discovered that about 60 percent of the $50 billion market was at-home daycares and began building a technology platform to connect parents and operators. The end result is a system that brings organization to an otherwise chaotic and dispersed marketplace. WeeCare helps parents understand the options in their area while also helping daycare operators run, scale and streamline their business.
Make Your Money Work Better for You
The Problem: Designer Clothes Are Too Expensive for the Average Consumer
Maintaining a wardrobe that is as diverse as it is stylish can be an incredibly expensive proposition given how fashions are constantly in flux. You're going to pay full price for this year's styles this year, then full price for next year's styles next year, and so on and so forth until you're completely broke and staring at a closet full of clothes you can't really wear anymore.
The Solution: Jennifer Hyman and Jennifer Fleiss — Rent the Runway
The Jennifers, Hyman and Fleiss, met in 2008 while the two were at Harvard Business School and hit on a simple concept: If men can rent a tuxedo for a black tie event, why are women shelling out tons of money to buy a gown they probably won't wear ever again?
"Every woman has the feeling of opening up her closet and seeing the dozens of dead dresses that she's worn only once," Hyman told The New Yorker.
So they came up with Rent the Runway, a service that allows women to rent designer clothes and then send them back when they're done wearing them, giving them an affordable option to leverage their closet into a much larger wardrobe.
The Problem: Female Entrepreneurs Face Challenges That Men Don't
Though this list might not make it entirely clear, it is extremely difficult to found a company. Just putting together the sort of organization and infrastructure that can build success over time is incredibly challenging on its own, and that's without even considering all of the industry-specific issues you'll also face. And this is, of course, already assuming you can actually get the mountains of start-up capital necessary to keep the lights on while you're struggling through your lean, non-profitable early years.
And all of that is just that much harder when you're a woman trying to crack the traditional, largely-male start-up culture that tends to come with prejudice and misogyny. According to PitchBook, female-founded startups raised just 2.2 percent of venture capital invested in 2018.
Make Your Money Work Better for You
The Solution: Sophia Amoruso — Girlboss
Sophia Amoruso knows something about how hard it is for women to succeed in founding their own company. Her first company, Nasty Gal, grew out of her business selling vintage clothing online — which she detailed in her 2014 memoir "#GIRLBOSS" that was eventually adapted into a Netflix series. However, despite plenty of good press, Nasty Gal was not long for this world — it filed for bankruptcy mere months after it was featured on the cover of "Forbes." And the Netflix show? It was canceled after just one season.
However, from the ashes of Nasty Gal has risen Amoruso's newest project: Girlboss. Billed as a "community of strong, curious, and ambitious women redefining success on our own terms," Girlboss is focused on educating and entertaining an audience of young women interested in finding success in business. Amoruso has parlayed her new venture into a company that is part media, part social media and all things woman.
The Problem: People Don't Know How to Manage Their Money
If you're not confident in understanding how to handle your finances, don't worry: you're not alone. Financial literacy is an issue for a wide swath of the American public. In fact, a recent GOBankingRates survey revealed that just 2 percent of the 2,000 people polled could pass a quiz with basic financial questions.
The Solution: Alexa Von Tobel — LearnVest
Alexa Von Tobel understands where you're coming from. At age 26, she was working at Morgan Stanley and handling millions of dollars on a daily basis … but she also didn't really know how to sign up for a credit card. So, even after she got into Harvard Business School, she put it off to found LearnVest — a company focused on helping people understand their personal finances with everything from online boot camps to articles about budgeting and saving.
Make Your Money Work Better for You
The Problem: Men Are Pigs
Okay, so there are clearly plenty of men who are of the non-porcine variety, but as any woman who has tried online dating will tell you, there are more than enough creeps out there to create a flood of disgusting, insulting messages that can sour the whole experience. But, perhaps more importantly, the traditional approach to dating — where the social norm is that men approach women and not the other way around — creates an unfortunate power dynamic that can leave women with few avenues to choose their suitors.
The Solution: Whitney Wolfe Herd — Bumble
Whitney Wolfe Herd is no stranger to men behaving badly or online dating apps. She was an early employee at Tinder, but she eventually left in 2014, later filing sexual harassment claims against co-founder and ex-boyfriend Justin Mateen (she ultimately settled for $1 million).
However, she bounced back by founding the company that's geared toward helping women avoid harassment online while also tipping some of the power in dating back to their side. Bumble won't let men on the app message a woman unless they have already matched with her and she's sent them a message first. It's like the Sadie Hawkins dance of the dating app world — one that's valued at an estimated $1 billion, according to Forbes.
The Problem: Building a Wardrobe Is Time Consuming
A personal shopper is a luxury that is well, well beyond reach for, well, almost everyone. And for everyone else, not having a professional stylist catering to you means that not only are you spending hours online and in stores searching for the right clothes, but you're often just not that satisfied with the end results.
The Solution: Katrina Lake — Stitch Fix
Katrina Lake was familiar with the issue of struggling to find time to dress yourself, but she was lucky enough to have a sister who was a clothing buyer and would send her clothes and style suggestions. That was part of what led her to develop the idea for Stitch Fix — a personalized shopping service that combined data and algorithms with the suggestions of professional stylists to help people find clothes they like — in a class at Harvard Business School. The service delivers a number of options to your door, allowing you to simply keep what works for you and send back what doesn't in a prepaid envelope, only paying for the clothes you hold onto, helping deliver the personal shopper experience at a price the other half can afford.
The list of successful women entrepreneurs doesn't end there — here are more female founders killing it in business.
More on Entrepreneurship
We make money easy. Get weekly email updates, including expert advice to help you Live Richer™.