Mark Cuban to Entrepreneurs: 5 Keys to a Successful Sale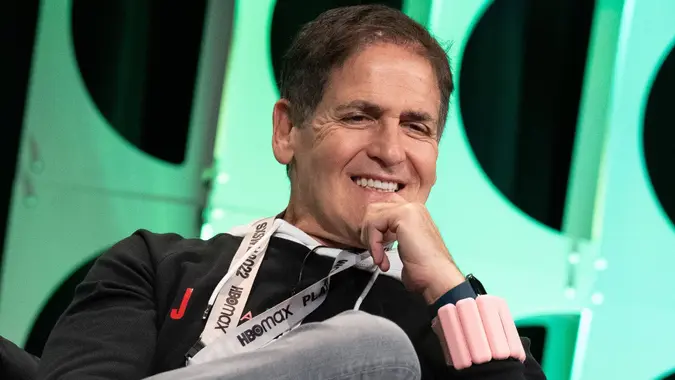 Suzanne Cordeiro / Shutterstock.com
Every company on the planet would like to know the "secret" to successful sales. In fact, there are as many books, courses and workshops as there are companies that claim to be able to do just that.
The best sources for sales advice, however, are the people who have been successful at it. Mark Cuban — billionaire entrepreneur, "Shark Tank" star and owner of the NBA's Dallas Mavericks — appears to have that answer. His incredible success is testament to how well he knows sales.
Help, Don't Just Hawk
Cuban recently told GQ magazine that the key to great sales is not to convince people to buy something, but to find a way to help them.
Such an important piece of advice seems like it must be the result of his years of experience, but it's actually one of the earliest lessons Cuban learned, at the tender age of 12, when he began selling garbage bags to customers door to door in a bid to earn money to buy sneakers.
Customers told him it made their lives easier. Cuban said, "That's when I learned selling was helping. Selling was not convincing."
Make a Value Proposition
Cuban quickly learned that he had to help customers see the value of what he was selling.
"It's all about putting myself in your shoes," he said. "I really think that this can be a better solution for you. And if I find you a better solution, will you do business with me?"
Make Your Money Work Better for You
When Cuban bought the Dallas Mavericks in 2000, the franchise was suffering from poor sales. One of the ways he convinced people to buy tickets was to show them that for the same amount of money as a McDonald's hamburger or similarly priced item, they could get an entire experience, make memories, connect with a child or family member.
Sell Outcomes, Not Products
That's a different way of selling than just saying: We need to fill seats, please come to our game.
Writer Paul Petrone, author of a LinkedIn article about Cuban, suggested, "I'd argue what Cuban did is slightly different. He sold the outcome, not the product — with the outcome being a great experience, not a basketball game."
Meet a Need
Another way to put this, Cuban told GQ, is to search for the need your customers have and try to meet it. "I always tell our salespeople, 'Put your customers in a position to succeed and you will be successful,'" Cuban said.
To be able to meet a need means actually having a worthwhile product, service or solution so it doesn't end up being lip service. For Cuban, that often means being "disruptive" — trying to come up with a solution that hasn't been seen or done before and which informs many of his business choices. He's a big believer in finding "a better solution."
So, find that need of the customer, figure out how to meet it by creating something valuable to them and then do it better or different than others out there.
Make Your Money Work Better for You
Appeal to Emotions
One way to go about this is to appeal to people's emotions. When trying to beef up the Mavericks' sales, Cuban didn't just farm out sales to others, he got right in there himself and made cold calls. He played to people's emotions, reminding them of how it felt to go to games as a kid, for example.
Most important: You should stop thinking of sales as being some kind of game or competition, Cuban suggested. 
You Are Your Biggest Salesperson
"The whole concept of being a great salesperson is not about who can talk the fastest," he said. "It's about taking the time to understand the needs of the person you are selling to. You have to be able to sell. And do you know who the biggest salesperson in your company has to be? You."
More From GOBankingRates