5 Things You Can Buy at Deep Discounts This November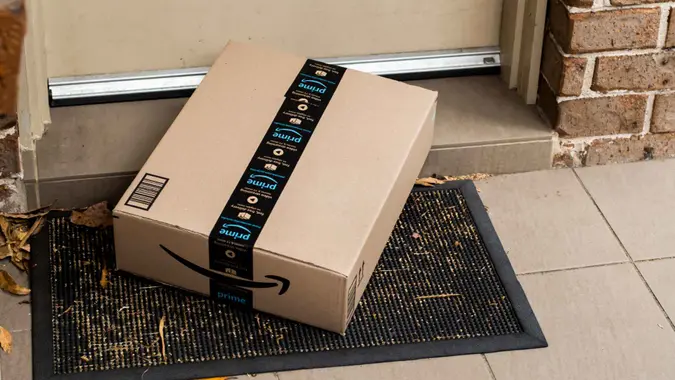 Daria Nipot / Getty Images
Black Friday is just around the corner. But as Consumer Reports noted, holiday sales have started earlier this year, with many retail stores offering pre-holiday sales and discounts.
As TechRadar pointed out, early Black Friday deals have arrived at several retailers such as Target, Best Buy, Amazon and Lowe's, "with impressive offers on TVs, kitchen appliances, laptops, vacuums, Apple devices, and best-selling gift ideas."
Stock Up on Amazing Christmas, Holiday Deals During November
November is traditionally one of the best months to find discounts on just about everything, according to Consumer Reports.
There are an estimated 132 million Americans who plan to shop pre-holiday sales such as Black Friday and Cyber Monday in 2023, according to research from Finder.
"And with an average spend of $708, Americans will part with roughly $60 billion this year trying to score a deal," Finder suggested.
Here are some of the most popular items on deep discount in November, per Consumer Reports.
Laptops and Computers on Sale in November
Not only do laptops and computers make great gifts, but this might be the time to get a new one for yourself or a loved one.
According to Consumer Reports, for instance, the Asus Chromebook (model CXB170CKA-BCL64N6) retailed at $399.99 and dropped to $246 on Amazon.
In addition, the Lenovo IdeaPad 3 (model 15ALC6) dropped to $374.48 from $418.50 on Amazon.
Air Fryers Make the Perfect Holiday Gift
Air fryers have been all the rage as of late, with fans praising the health benefits and ease of use of the appliances.
Make Your Money Work Better for You
So if you've been dreaming of buying one, now is the time. According to Consumer Reports, the Dreo Pro DR-KAF002 air fryer now retails at $69.99 on Amazon, down from $89.99.
Headphones a Perennial Christmas Favorite
Headphones are always a popular gift item, as Consumer Reports noted.
For instance, Bose noise cancelling headphones (model NCH 700), which retailed at a pretty steep price of $379, are now down to $279 on both Amazon and Best Buy.
Refrigerators Keeping Things Cool For the Winter Months
This is a much pricier item, so if you need to replace your fridge, November might be the month to do so.
For example, the LG LRFXC2416S fridge usually costs $3,799.99, but is now on sale at $2,899.99, a whopping 23% decrease.
Vacuums Can Be Handy Around the House
Additional items you can find deeply discounted in November? Vacuums.
The iRobot Roomba i4+ Evo, one of Consumer Reports' top-scoring iRobot models, now costs $415.65 (down from $599.99) on Amazon.
More From GOBankingRates