How To Check Your Cash App Card Balance Without the App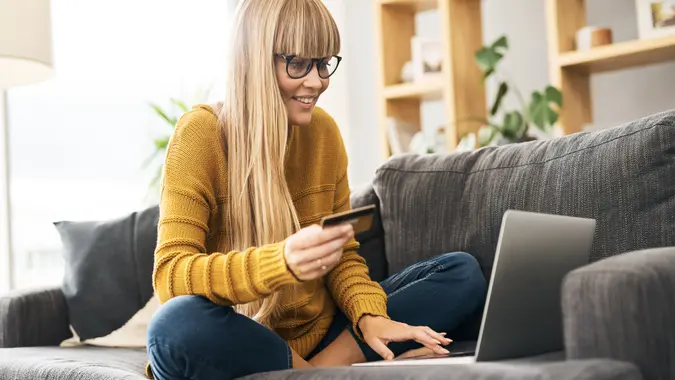 Hiraman / Getty Images
No one wants their debit or credit card to be declined because of insufficient funds. To minimize the chance of that happening when using your Cash App Cash Card, you should check your balance before making any purchase if you don't regularly track it. You can find your balance in the app, but you should also know the other ways to check it in case you ever find yourself without app access.
Checking Your Cash App Cash Card Balance Without the App
So how can you check your Cash App balance without the app? You have two options: calling Cash App support or logging in to the Cash App website.
Even though you can withdraw cash from an ATM with your Cash Card, you can't check your card balance at an ATM.
By Phone
Unfortunately, you can't get your Cash App balance by phone at certain times of the day or over the weekend, but support is available Monday through Friday from 9 a.m. to 7 p.m. ET. The phone number for Cash App support is 800-969-1940. 
According to Cash App, this is the only phone number used for support. Assume any other number you find online could be a fraudulent phishing line used to get your Cash App login information. The Cash App support representative must confirm your identity when you call, but this will never include your complete Social Security or Cash Card number or your Cash App PIN, password or sign-in code.
Make Your Money Work Better for You
Online
If you know your Cash App login information, you can go to the Cash App website to check your balance. You will need the same information that you use when logging in on your phone — the email address or phone number associated with your account and your password.
Once you log in, go to the Activity or Money tab to find your balance.
What Is the Cash App Cash Card?
The Cash App Cash Card is a Visa debit card that provides access to your Cash App balance. You do not have to get a Cash Card to use Cash App, but having a card comes with the following benefits:
Make online and in-store purchases using your Cash App balance
Get cash at ATMs and when making in-store purchases
Add your Cash Card as a payment method for Google Pay and Apple Pay
Have peace of mind knowing that your Cash App balance is insured by the Federal Deposit Insurance Corp.
How the Cash App Cash Card Works
When using the Cash Card to make a purchase or get cash, you have access only to your Cash App balance. The Cash Card doesn't automatically pull funds from a linked personal debit card or checking account. If you cash out your Cash App balance and transfer the funds to your checking account or personal debit card, you can no longer access those funds using your Cash Card.
How To Get a Cash App Cash Card 
You can order a Cash Card through the app. After logging in:
Select the Cash Card tab.
Tap the "Get Cash Card" button.
Select "Continue" and follow the prompts to complete your Cash Card order.
Make Your Money Work Better for You
How To Activate the Cash App Cash Card 
Like any debit or credit card, the physical Cash Card must be activated before use. You can activate the card via the app by scanning the QR code that comes with the card or manually entering the card verification value and expiration date.
Checking Your Balance on Cash App 
The easiest way to keep track of your Cash App balance is with the app.
If you're a new user, you might wonder, "How do I check my balance on Cash App?" To use the app to view your balance, log in and locate the Money tab on the home screen. This tab displays your available funds.
Takeaway
You don't need access to the Cash App mobile app to check your Cash Card balance, but if you need to access your balance online or by phone, be sure to do so safely. You should avoid logging in to your Cash App account on a public computer or over a public Wi-Fi connection because someone could potentially get your login information if you do so. If you must call Cash App support for your balance, trust only the support number listed on the Cash App website's contact page.
If you frequently use your Cash Card when you don't have access to the app, consider manually tracking your Cash App balance in a spreadsheet or note-taking app on your mobile device.
Make Your Money Work Better for You
Editorial Note: This content is not provided by any entity covered in this article. Any opinions, analyses, reviews, ratings or recommendations expressed in this article are those of the author alone and have not been reviewed, approved or otherwise endorsed by any entity named in this article.