Costco Execs Warn of Looming Recession Because of One Change Shoppers Are Making to Their Buying Habits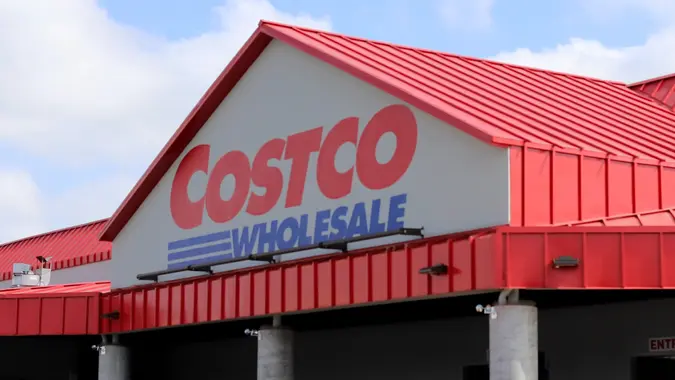 Laser1987 / iStock.com
In times of economic struggle, Americans tend to change their shopping habits. The "lipstick effect," where people will continue splurging on smaller items such as candles and cosmetics, but delay larger purchases, is one example. Costco executives have also spotted other consumer spending changes in their warehouse clubs' sales lately.
In a call with investors reported by Business Insider, Costco Chief Financial Officer Richard Galanti said he's seen some customers switching from purchases of beef products to less expensive choices, like pork and chicken. He said he's also seen this trend historically as the U.S. entered a recession in the past.
He added that some customers are purchasing canned meat and fish products, which cost less and also have a longer shelf life. In a situation of hyperinflation — or in the case of job loss sparked by a recession — consumers who stock up on non-perishable items will be able to stretch their savings and unemployment income further if they already have a well-stocked pantry.
A newly released report from the United States Federal Reserve found that 64% of Americans have switched to cheaper versions of products to make ends meet amid inflation. Meanwhile, 66% of those polled (respondents could choose more than one option) said they are using less of specific products or eliminating them entirely. That report tracks with Costco's data in a few ways, showing Americans choosing less pricey products across the board.
Make Your Money Work Better for You
Galanti also noted that sales of Costco's private label brand, which sell for less than national brands, had risen in the last quarter. Overall, Costco sales dropped by 4.2% worldwide, and 3.5% in the U.S., in the first quarter of 2023. A large percentage of that decrease, Galanti said, stems from consumers delaying big ticket purchases like TVs and refrigerators.
More From GOBankingRates