I Save $300 a Month Shopping at Costco: Here's How I Do It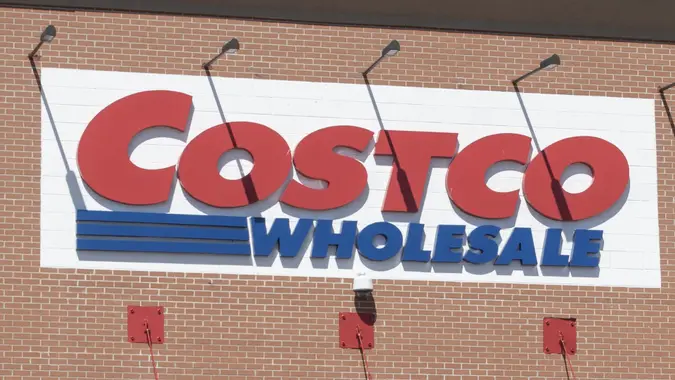 jetcityimage / iStock.com
It's no secret that grocery expenses have increased, and trying to find ways to save money in this area is more important than ever. While there are numerous options for cutting back on your grocery bill, from coupon clipping to switching up your diet, one of the best strategies remains to switch grocery stores.
Justin Brown-Woods, a financial coach at Price of Avocado Toast, said he and his family save $300 a month by shopping at Costco. Let's look deeper into how Brown-Woods and his family did it.
Also, see 20 ways to pay less at Costco.
Buying in Bulk
"The opportunity to buy in bulk at Costco can save you tons in the long run," Brown-Woods said. "You need some funds up front, but the products you'd store in a pantry can give you some serious bang for your buck in the future."
The initial investment in bulk purchases pays off in convenience also because you don't have to visit the grocery store for a small purchase when something runs out. 
Which products can you purchase in bulk? 
"Canned vegetables, beans and broth come immediately to mind," Brown-Woods said. "If you have space, those items can be used on short notice to put together a hearty dinner for a low cost per item."
Make Your Money Work Better for You
One of the best ways to save at Costco is to load up on your meal staples in advance so you always have something around the house when it comes time to prepare dinner. 
Cheaper Meal Options
"The famous Costco chicken is incredible, and it's $5 for a whole rotisserie chicken," Brown-Woods said. "If you're skilled in the kitchen, you can break it down for several meals, saving tons on protein cost. At most traditional grocery stores, the cost of a rotisserie chicken is typically $2 to $3 higher, and it isn't as large."
A unique benefit of switching to Costco is that you can find cheaper instant meal options. So you can save money on your overall food bill. 
A few other ways to find savings on food by shopping at Costco include:
Test out the samples to see whether an item could be a hit with your family  
Purchase the prepared meals so you save time on cooking
Base your meals around what you find on sale. 
Purchase Household Basics
You can spend a significant amount of money if you don't load up on household basics because these items tend to cost much more in smaller quantities from a local convenience store or grocery store. This is why many financial experts recommend purchasing household basics such as laundry detergent, soap and other essentials in bulk.
The occasional Costco shopping trip at the beginning of a season can help your family save money in the long term. 
Make Your Money Work Better for You
Review Major Purchases
A Costco membership can help you save money with major purchases. For example, if you're in the market for a new laptop or an entertainment set, you could save a hefty amount by making this purchase at Costco. It's essential that you review major purchases in advance to see whether you can find a cheaper option at Costco. 
Comparison Shopping
If you want to determine how much you can save by switching to Costco, it's essential that you try comparison shopping. The amount you can save by switching to Costco will depend on your family size, planning and shopping strategy.
While it may take more effort to conduct comparison shopping and to buy in bulk, it's often worth it when you realize how much you could save. 
Important Considerations About Shopping at Costco
As easy as it is to save money by switching to Costco, spending too much when you first start shopping at the mega-retailer is just as easy. 
Stick to Your Budget
Brown-Woods stressed the importance of sticking to your budget in general, but it's even more critical when you walk into Costco. While you can save money at Costco, you also can easily overspend if you don't walk in with a plan. You could tell yourself that you're purchasing a few household basics and then end up with a new furniture set. While this is an extreme example, you need to set a budget before entering Costco. 
Make Your Money Work Better for You
Ensure That You Have the Space
Before you load up on bulk purchases, it's critical that you ensure you have the storage space at home to hold all of this inventory. If you don't have the space to store everything correctly, you could create waste or overconsume to compensate for the lack of storage. You don't want your Costco bill to cost more than a grocery store trip. 
More From GOBankingRates