7 Money Traps That Are Keeping Boomers From Enjoying Rich Retirements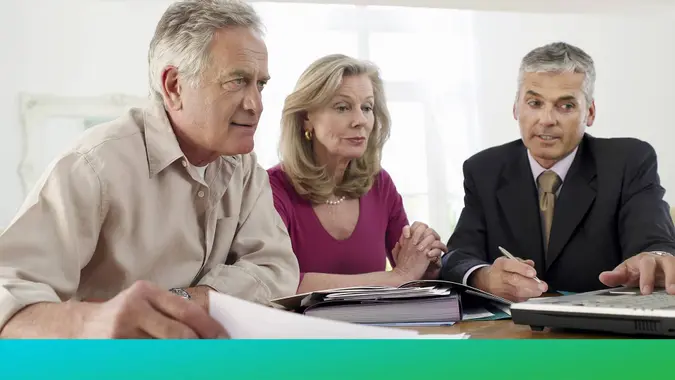 By the end of the decade, all baby boomers will hit retirement age. This year alone, millions will reach the age of 65. If you are one of the many boomers edging toward retirement, you will want to ensure you are taking the proper steps to ensure smooth sailing. Without solid planning, you might not be able to live the retirement that you have always dreamed of.
Retirees often fall into certain financial pitfalls. Fortunately, many of these wealth obstacles can be avoided. Starting early can help ensure that you live life to the fullest during your golden years. Here are seven money traps that are keeping boomers from enjoying a rich retirement. 
Refusing to Downsize
Selling a family home can feel overwhelming. Everywhere you turn, there may be memories of your children taking their first steps or getting ready for prom. Many people struggle with letting go of a house, even once their children have grown and started families of their own. 
Unfortunately, hanging on to a home due to sentimental value can be draining on your finances. It may cost a small fortune to maintain or need major upgrades due to its age. To ensure your financial stability throughout retirement, you might want to consider downsizing your home. Moving to a more affordable location can help to cut costs and keep you living the lifestyle you want when you finally quit your morning commute.
Make Your Money Work Better for You
Having a Timeshare
For retirees wanting vacation homes, the idea of a timeshare may initially seem enticing. But as most people discover, timeshares can become financial burdens. If you are thinking about investing, be sure to read "7 Things Everyone Should Know About Timeshares." 
Current or prospective retirees, in particular, should be wary about investing. Timeshares can be extraordinarily difficult to sell. They also frequently come with a number of fees that you will pay throughout your lifetime. 
Overspending on Others
While buying presents for others may feel great in the moment, it also can be a slippery slope. When you overspend on others at the expense of your own financial health, you may suffer during retirement. 
Keeping Two Cars
While two cars may have made perfect sense when you and your significant other were working full-time jobs on opposite ends of town, it may be less necessary during retirement. Keeping two cars may actually be a drain on your finances if you don't have a true need for them. Going down to a single vehicle can save money on gas, registration fees, insurance and more. If your car is paid off, you can stash the extra cash from the sale of your vehicle. 
Underestimating Healthcare Costs
Another common pitfall for retirees is underestimating the costs of healthcare. Healthcare can be extremely expensive and may only increase as you get older. Being ill-prepared for the rising costs can catch you off guard and leave you pinching pennies during retirement. 
Make Your Money Work Better for You
Retirees can expect to spend around $4,300 per year on medical expenses. Understanding how much money you will need to set aside for medical care can help you live comfortably for decades after you stop working.
Failing To Tackle Debt
One of the most important things you can do prior to retiring is paying off debt. Carrying lots of credit card debt into retirement can leave you in a less-than-desirable position. Working to pay off your debt can leave you with more discretionary income when you retire. You can use the extra cash to travel, spoil your grandkids or eat the finest steaks money can buy. 
Falling for a Scam
Retirees are often targeted in financial scams. In some cases, they can lose their life savings. One of the most frequently used scams involves a bad actor posing as a representative from your financial institution. If you receive an unexpected call, text or email from your bank, do not give your account information. Keep your data secure. You can opt to go in person to ensure that you are not giving information to the wrong person. 
Investment fraud is another way that retirees end up penniless. Remember, if the investment opportunity sounds too good to be true, it probably is. Always work with a trusted advisor, and never put too much of your portfolio in a single stock or industry. Diversification is often critical to ensure your financial health and stability.
More From GOBankingRates