7 Things Everyone Should Know About Timeshares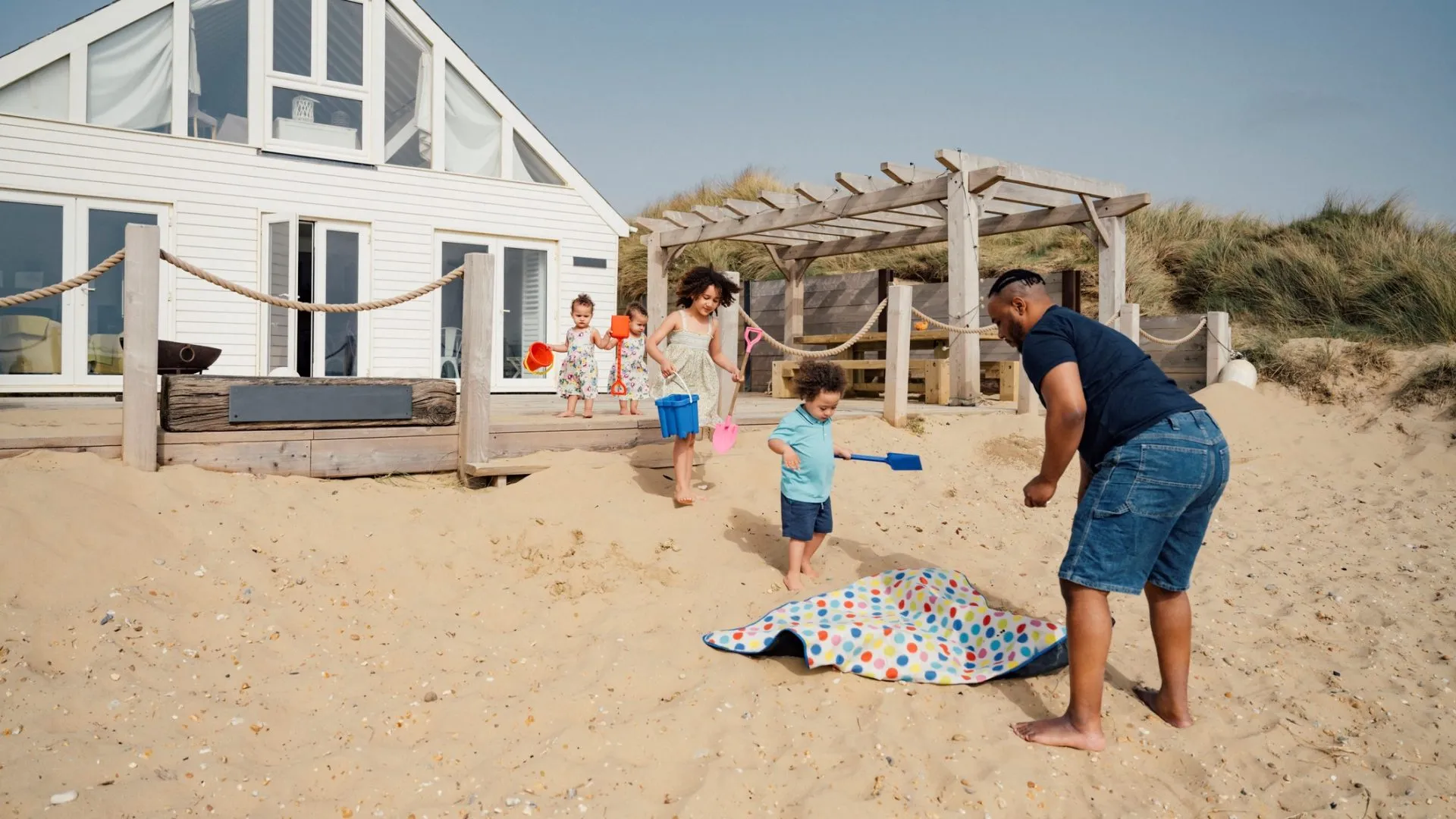 Timeshares have come a long way since their early days, when unsuspecting buyers took advantage of free food and lodging "trips" only to be cornered in a room for hours while being hounded by salespeople. Nowadays, the industry has — for the most part — transformed into a viable vacation option backed by some big names in the lodging industry, from Marriott to Disney.
There are still some details that aren't widely advertised that can make a timeshare a poor choice for a traveler, however. Here are some of the things that everyone should know about timeshares, including both positive and negative features.
You'll Pay Ongoing Fees
Most timeshares are structured so that a particular property is divided up into equal shares among a number of owners. This makes timeshares attractive to some travelers because the upfront costs seem relatively low.
For example, if you buy a timeshare in Hawaii, you might only pay $20,000 in upfront costs for a 1/52 share in the property. This can seem like a good deal for those who regularly visit the 50th state. But it doesn't factor in the ongoing costs for things like maintenance and property management. In many cases, these monthly costs can run between $500 and $1,000 per owner, and perhaps even more. These are fees that are ongoing in perpetuity, and they often increase annually.
Make Your Money Work for You
They Can Be Difficult To Sell
Although it may be easy to sell a luxury Hawaiian hideaway if you were the outright owner, the timeshare version of that lodging may be a tougher sell.
Buying a timeshare requires ongoing monthly fees and somewhat restrictive travel requirements, and many travelers don't want to buy into this type of commitment. As a result, your shares usually won't appreciate in value, and you'll often have to take a loss on your initial investment if you're eager to sell.
There Are Different Types of Usage
If you buy a timeshare, you're only allowed to use it for a specific period of time each year, depending on your ownership percentage. For example, if you buy a 1/52 share of a property, you can expect to have access to it for one week per year. What many potential timeshare buyers may not know is that there are four different types of timeshare usage:
Fixed week
Floating week
Right-to-use
Points-based
With fixed week ownership, you have to use the same week in the same property year after year. Floating week allows you some more flexibility in when you can use that week. A right-to-use program only allows you to lease the property for a set time period, after which ownership reverts to the original seller. Points-based usage, which is becoming more popular, grants you points to use as currency to stay at participating reciprocal lodging around the world. This last arrangement is also commonly referred to as a vacation club.
Timeshares Rarely Appreciate in Value
An important thing to understand about timeshares is that they are not the same as owning a vacation home outright. With direct ownership, you can modify, renovate, rent out or sell your property as you see fit. A timeshare, on the other hand, simply grants you access to the property during specified times.
All other times, it is used by other timeshare holders and overseen by a management company. While your initial cost is lower, ongoing expenses can be the same or even higher, but your ownership stake isn't likely to appreciate much in value, if at all.
You Are Essentially Prepaying for Years' Worth of Vacations
When you buy into a timeshare unit, you aren't investing in a property as much as you are prepaying for years' worth of vacations. The initial money you put into a timeshare isn't likely to appreciate, and may very well go down in value, so it's better to think of it as a sunk cost that you use to pay for your vacations in advance.
For example, if you put up $20,000 for a timeshare in Hawaii, and an average week at the unit costs $4,000, you're essentially prepaying for five years of one-week trips to Hawaii. Of course, this calculation doesn't include your other expenses, like airfare and food, nor does it include your ongoing annual costs. But it is a simple way of how you can think about timeshare ownership.
Make Your Money Work for You
You May Still Get a Hard Sell
Although the high-pressure sales tactics of the 80's and 90's may have mostly fallen by the wayside, salesmanship remains an important part of the industry. Typically, timeshare meetings occur in places where you can feel held hostage and almost "guilted" into buying.
For example, many timeshare resorts will offer you extremely discounted prices of say, $500 to $800 for a 4-night, all-inclusive stay in a luxurious Hawaiian timeshare resort, as long as you agree to attend an "orientation meeting." This extended sales pitch can subject you to hours of glowing stories about timeshare ownership and persuasive salespeople talking up only the best points of a timeshare, never the downsides.
Timeshares Do Make Sense for Some People
For all of the negative press that timeshares receive, they can make sense for some people. For travelers who like to visit the same place every year, for example, a timeshare can be a relatively hassle-free way to know where and what your accommodation is. Also, since your management company will take care of any issues with the place, it's easier to deal with than if you owned your own vacation home in another state.
It's also much more inexpensive than making a down payment and paying a monthly mortgage. As long as you fully understand both the pros and the cons of owning a timeshare, it may be a viable option for you.
More From GOBankingRates