Social Security Benefits: The Impact of Delayed Retirement on Millennials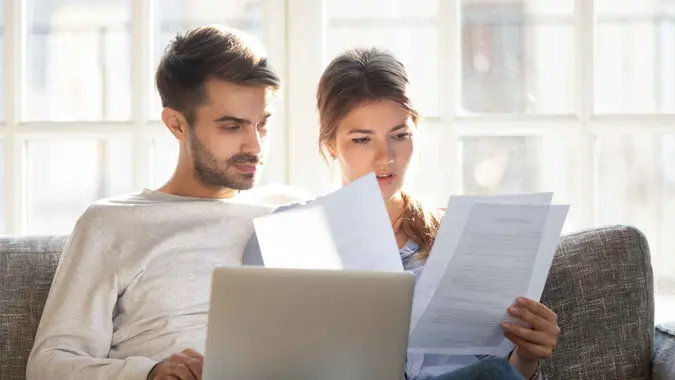 fizkes / Getty Images/iStockphoto
Social Security projections aren't looking great for millennials, but it's not all doom and gloom.
According to a 2022 report by HealthView Services, nearly half of millennials born between 1981 and 1996 strongly or somewhat agree with the statement that they "won't get a dime" from Social Security benefits, USA Today reported.
That's perhaps no surprise, especially considering millennials may lose hundreds of thousands of dollars in Social Security benefits based on the latest Social Security Administration's projection, noted HealthView Services. Unless changes are made to shore up the program before 2033, it will only be able to pay 80% of promised benefits. This means that an average 35-year-old millennial who earned $50,000 in 2022 will receive $13,500 less in annual Social Security income in the first year of retirement — and $365,000 less in lifetime benefits if they live to age 87.
Congress still has time to take action before Social Security's retirement trust fund runs out of money. Social Security is a pay-as-you-go program, so as long as people continue to work and pay payroll taxes, Social Security recipients will still receive benefits. Even if there is a benefit reduction, you have options to increase your future check amount.
One option is to delay claiming your Social Security benefits as long as possible. You can take retirement benefits at age 62, but you aren't eligible for the full amount until you're 67. If you delay claiming benefits even longer, you can earn 8% delayed retirement credits for each year you wait past full retirement age (FRA) until you reach age 70, USA Today pointed out.
Make Your Money Work Better for You
Assuming a retirement income replacement ratio of 80% at the current FRA, HealthView reported that the benefits would cover 30% to 48% of income needs in the first year of retirement. Early filing would reduce this to 20% for a high earner. For a millennial earning $50,000 today and filing at age 70, benefits would cover as much as 60% of income needs in the first year of retirement.
"These benefits will clearly be less valuable to them than past generations," said Ron Mastrogiovanni, CEO of HealthView Services. "What may be a surprise, is that even with a 20 percent reduction, Social Security will continue to be a significant source of retirement income in for members of this generation."
More From GOBankingRates