Social Security Overpayments Causing Major Problems — How It's Affecting Recipients as Funds Are Requested Back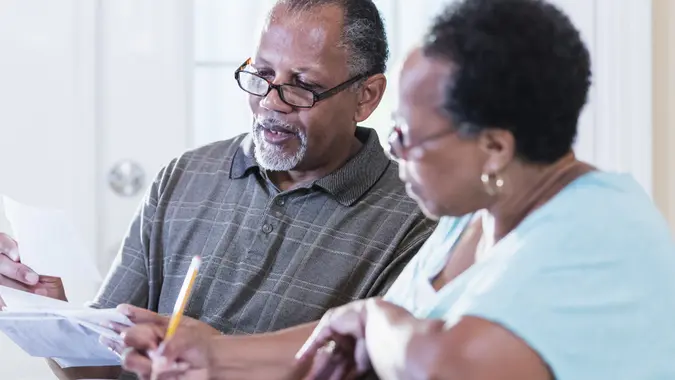 kali9 / iStock.com
Social Security overpayments add up to a substantial amount, creating administrative and fiscal management problems for the Social Security Administration. It's hard for recipients, too, especially if they need the funds to pay it back.
According to Boston 25 News, the government is requesting back $21 billion in overpayments nationwide. Records show that most overpayments are from Supplemental Security Income (SSI). This can happen when beneficiaries exceed asset or income limits, but if the agency makes a mistake, it will still demand the money back. These beneficiaries are typically low-income, 65 or older, totally or partially blind or have a medical condition that keeps them from working.
In a Sept. 14 statement, the SSA said the agency is required by law to adjust benefits or recover debts when people receive overpayments. The agency noted that overpayments can occur for many reasons, such as when someone does not report changes that can affect benefits on time or when someone chooses to continue receiving benefits during an appeal. The SSA handles overpayments on a case-by-case basis.
Lori, a central Florida resident, told Orlando News WFTV she received an overpayment notice that changed her life forever. "I went to my mailbox and a letter from Social Security and I opened it and it was a demand letter for $121,000, payable in 30 days. For the explanation was for overpayment," she said.
Make Your Money Work Better for You
Since 2001, Lori has been collecting $900 monthly in disability insurance benefits from Social Security. The SSA said she didn't disclose the workman's comp payments she was getting, but she did, and the system wasn't showing it. The agency started taking her checks as repayment.
And Lori isn't the only one getting a notice demanding tens of thousands of dollars be returned.
Addie Arnold, in Columbus, Ohio, is retired and the sole caretaker of her disabled adult niece. She relies on Social Security checks, but told the I-Team on WHIO News Center 7 that the SSA requested that she pay back over $60,000 in overpayments. The agency withholds some of their monthly checks to get the money back.
The SSA said that in the notices, the agency informs people of the overpayment amount, their right to appeal and the options to repay or receive waivers for the debt.
"Beneficiaries are generally some of the lowest income people in this country," Rebecca Vallas with The Century Foundation said to the WHIO I-Team. "And the agency knows full well that they don't have some pile of cash they're sitting on."
More From GOBankingRates
Make Your Money Work Better for You