3 Splurges Boomers Should Never Make in Retirement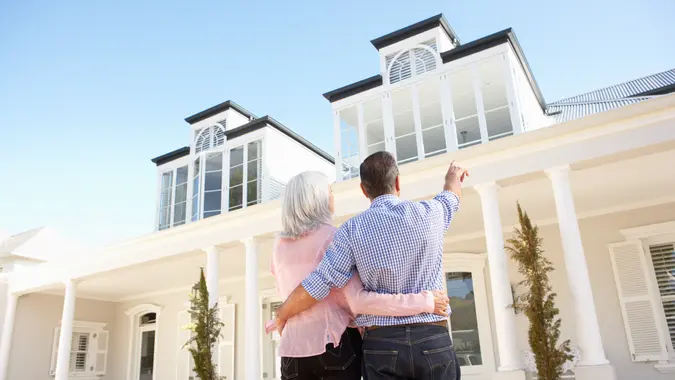 Monkey Business Images / Shutterstock.com
Everyone who reaches the milestone of retirement reacts to it a bit differently. Some retirees may continue good money habits they developed prior to retirement, carefully budgeting and saving. Others may see this as an opportunity to celebrate by investing in lavish purchases they've been wanting to make for a long time. 
As much as you may want to treat yourself to something wildly over the top, a splurge might wind up setting you back financially and lack a return on your investment. Think twice before making these splurges in retirement.
New Car
New cars are common retirement splurges, especially for baby boomers dreaming of traveling cross country or zipping around the neighborhood in a new set of wheels. 
Before you think about visiting a dealership, Khwan Hathai, CFP and founder of Epiphany Financial Therapy, cautions against splurging on such a depreciating asset. Putting a significant portion of your retirement funds toward a new car may not align with reaching the goal of sustainable financial freedom.
"While the prospect of driving a brand-new car off the lot may offer an immediate emotional high," Hathai said, "it clashes with the essence of a financially prudent money mindset." 
Douglas Goldstein, CFP at Profile Investment Services, Ltd., recommends retirees continue keeping a reliable car or look into other affordable transportation options. 
Make Your Money Work Better for You
Dream Home
Boomers who didn't get the chance to own their dream homes before retirement may be tempted to buy them when they retire. 
Many dream homes tend to be bigger, which presents an immediate expensive problem to retirees. According to Hathai, upkeep costs such as maintenance, property taxes and utilities can strain retirement finances.
If your retirement money mindset is focused on long-term financial stability, Hathai said the inclusion of these hidden expenses can throw a wrench into a carefully planned budget.
Instead of moving to a larger home, Goldstein said boomers may consider downsizing. This can help create a more manageable, cost-effective living arrangement during retirement years and free up money to pay for other needs like healthcare or travel.
Timeshare 
Retirees are recommended to proceed with caution when considering any timeshare investments. 
"While marketed as a luxury purchase, timeshares often come with high maintenance fees and limited flexibility," Goldstein said. "Boomers should carefully consider the financial implications before investing."
Pro Tip: Have a Solid Retirement Plan
Before indulging in splurge purchases, even smaller splurges you can treat yourself with, Goldstein recommends boomers focus on ensuring they have covered their basic needs first. These include healthcare, housing and daily expenses. 
Each one of these needs should be covered in your retirement plan. This plan, Goldstein said, considers future expenses and unexpected events, which can ultimately make it impossible or impractical to enjoy impulse splurges.
Make Your Money Work Better for You
More From GOBankingRates