Steal Mark Cuban's Trick That's 'Money in the Bank'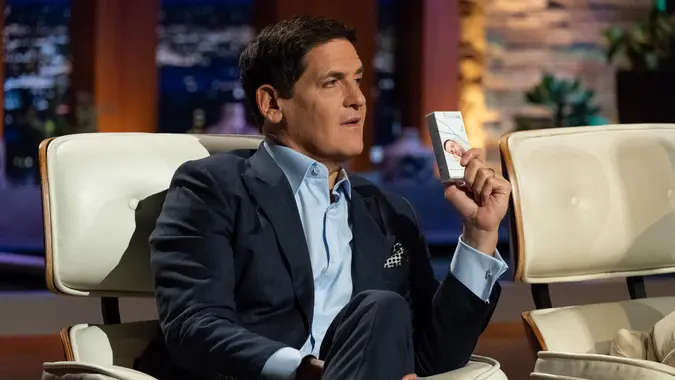 Tony Rivetti / ABC
Businessman and entrepreneur Mark Cuban likes to be quiet and listen on the hit TV series "Shark Tank."
In an interview on "Fireside" with best-selling writer Chris Voss, Cuban said his silence gets double-takes from the entrepreneurs and the Sharks. The entrepreneurs start looking at him because they've heard from everyone else except Cuban, and the Sharks wonder what he's doing because Cuban isn't afraid to pull the trigger on the deal. 
Cuban, who said his most valuable asset is his time, uses silence to his strategic advantage. Silence, Cuban said, is "money in the bank."
Silence as a Powerful Negotiation Tactic
Silence isn't golden, according to Cuban. It's "powerful." 
"Silence is money. Money in the bank. Most people don't realize that," Cuban told Voss. 
One of the most powerful aspects of being silent and listening during a negotiation is it gives you a chance to learn. Cuban uses the example of fellow Shark Barbara Corcoran, who often sits next to him. Cuban said Corcoran has incredible people skills and is "so good" at sizing up people. 
By listening to Corcoran, Cuban receives the rare opportunity to learn how she does it. "I want to hear what she has to say," Cuban said. "Just getting that input makes me smarter."
Make Your Money Work Better for You
Cuban also told Voss people will "freak out" in silence. A blog post from the Program on Negotiation at Harvard Law School confirms silence discomforts many people in Western cultures. However, those who practice listening and being silent will be better able to absorb what they are hearing. Often, many people try to have a response prepared immediately after someone finishes talking, but this can signal you were thinking instead of listening closely. 
Per the PON blog post, a helpful negotiation approach is to allow a few minutes to go by in silence before you respond. Doing so will help you to deploy active listening skills including paraphrasing, inquiring and acknowledgment. 
Acting Like a 'Sponge' During Negotiations
In the interview, Voss asked Cuban whether he was a sponge during negotiations. Cuban's response was you "have to be!" 
"What somebody says in a negotiation tells you everything," he said. "It tells you their strategy, it tells you what their mission is, it tells you what their aims are. The more you pay attention and the more aware you are, the better opportunity you have to get what you want."
More From GOBankingRates
Make Your Money Work Better for You