Traits Every Entrepreneur Must Have, According to Mark Cuban, Grant Cardone and Kevin O'Leary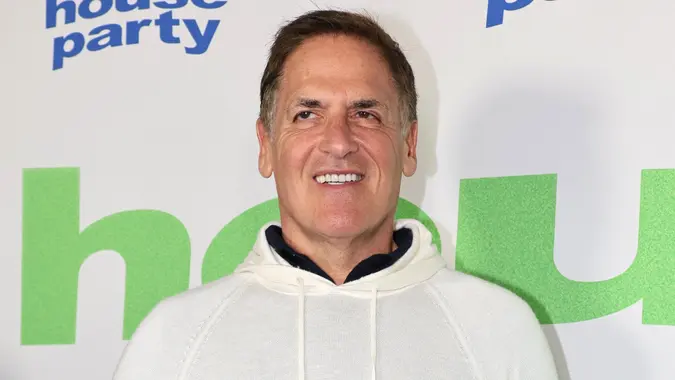 Eric Charbonneau / Shutterstock.com
In the ever-evolving entrepreneurship landscape, aspiring business owners face many challenges that demand unique qualities. From seasoned industry titans to accomplished entrepreneurs, valuable insights emerge from those who have navigated the treacherous waters of building a business.
Mark Cuban, Grant Cardone and Kevin O'Leary, each with their own thriving entrepreneurial journey, shared with GOBankingRates their perspectives on the essential traits every entrepreneur must possess.
1. Grant Cardone: Courage, Execution, Resilience
Grant Cardone, author of "The 10X Rule" and an accomplished entrepreneur, sheds light on the first cornerstone: "Speed at which you can execute an idea and the courage to start."
Entrepreneurs often grapple with a sea of ideas, but the ability to promptly act upon an idea and initiate action sets the tone for progress. The fusion of rapid decision-making and the audacity to embark on uncharted paths defines the entrepreneurial spirit. Cardone's insight underlines the importance of proactive decision-making, ensuring that ideas materialize into action rather than remaining stagnant.
Cardone added one more trait that's essential to the successful business owner's toolkit: "Resilience," he said. "The ability to continue until you achieve the target." Cardone's words echo the sentiment that setbacks are inevitable in the entrepreneurial pursuit. The tenacity to weather the storms, learn from failures and keep pushing forward defines an entrepreneur's path to success.
Make Your Money Work Better for You
2. Mark Cuban: The Ability To Sell
'Shark Tank' star and renowned entrepreneur Mark Cuban highlights a key trait that drives business: "The ability to sell," Cuban said. "No business has ever succeeded without sales."
Selling isn't just a facet of business — it's the lifeblood that sustains operations, fuels growth and propels innovation. An entrepreneur may possess many skills, but without the ability to sell, those skills remain dormant. Cuban's insight is a stark reminder that sales prowess isn't optional; it's a non-negotiable requirement for entrepreneurial triumph.
3. Kevin O'Leary: Know How To Pivot
Kevin O'Leary, known for his role on 'Shark Tank' and his track record as an entrepreneur, introduces a crucial trait — adaptability.
"Great companies, great CEOs, great founders, learn how to pivot," O'Leary said. "The economy changes dramatically. Nothing was a better example than that, than the last two years, three years of the pandemic and some of the greatest ideas that emerged from that stress, and these are companies that'll become very successful over the next three to five years."
More From GOBankingRates