Grant Cardone's Wealth-Building Advice: Skip Business Startups — Try This Instead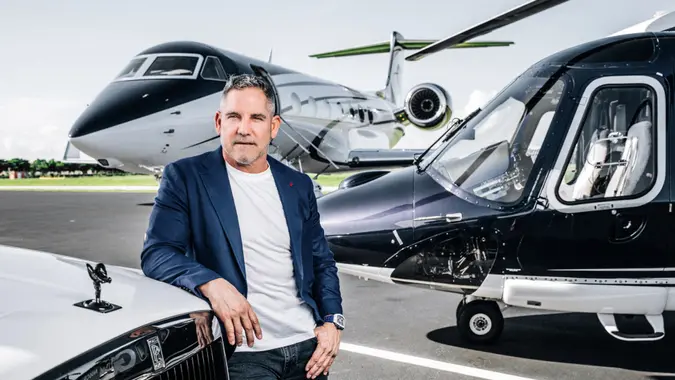 ©Grant Cardone
If you're considering taking the entrepreneurial plunge and starting a business, there's no shortage of advice. But when it comes to wisdom from the pros, Mark Cuban, Grant Cardone, Barbara Corcoran, Richard Branson and Oprah Winfrey are voices you should heed.
All successful entrepreneurs in their own right, these experts have offered invaluable insights that can steer your business toward success right from the start. Here are their best tips for business owners and aspiring entrepreneurs.
Grant Cardone: Don't Start a Business, Buy One
Cardone has a bold piece of advice: "Don't start a business — buy a business. There are 32 million small businesses in America, with 64% of them breaking even or losing money because it's being incorrectly run."
There are a number of reasons why someone would be willing to sell a business, and aspiring entrepreneurs should seize the opportunity.
"The COVID ordeal burned out a lot of business owners," Cardone said. "Add to that 10,000 baby boomers retiring each day, who are ready to turn their business over. Without exaggeration, there are millions of businesses available for sale today. [Buying an established business] will require little to no money [in startup costs], with branding in place, built-in customers, cash flow, operations in place, a name and a location."
Acquiring a business means you're not burdened with building everything from scratch, which can significantly reduce the time, money and effort required to become an entrepreneur.
Make Your Money Work Better for You
Mark Cuban: Know Your Business Inside Out
"Know what business you are in," Cuban said. "Most people think it's about a product or service. It's about the value your customers will get."
This advice underscores the importance of truly understanding your business's core purpose. Many aspiring entrepreneurs focus solely on the product or service they want to offer, neglecting the larger picture of how that offering addresses a genuine need or problem for their target audience.
To truly succeed, you must understand the value your business brings to customers' lives.
Oprah Winfrey: Stay Focused and Resilient
Winfrey, a media mogul and philanthropist, brings crucial advice to the table: "Stay focused and resilient."
Starting a business is a journey filled with highs and lows, and maintaining an unwavering focus on your goals while being adaptable to challenges is essential. Winfrey's success story is a testament to the power of resilience and determination.
In the face of obstacles, setbacks and even failures, staying committed and bouncing back sets thriving entrepreneurs apart from the rest.
Richard Branson: Screw It, Let's Do It
Branson, the founder of the Virgin Group, encapsulates his entrepreneurial spirit with the phrase, "Screw it, let's do it!" This quote is a testament to Branson's bold and daring approach to business. His philosophy involves taking calculated risks and embracing opportunities without hesitation.
Branson's quote reminds you not to let fear of the unknown hold you back. While careful planning and analysis are crucial, there comes a point where action must take precedence.
Make Your Money Work Better for You
Branson's fearless attitude encourages entrepreneurs to push beyond their comfort zones, seize innovative ideas and transform them into reality.
Barbara Corcoran: Embrace Your Fears and Keep Going
Corcoran, a real estate entrepreneur and "Shark Tank" star, said, "Embrace your fears and keep going."
Starting a business can be intimidating, with the fear of failure often looming large. However, Corcoran's insight reminds us that fear is a natural part of the entrepreneurial journey, and shouldn't hold you back from pursuing your dreams.
More From GOBankingRates