The 10 Top Cities for Military Families, According to Experts

10 min Read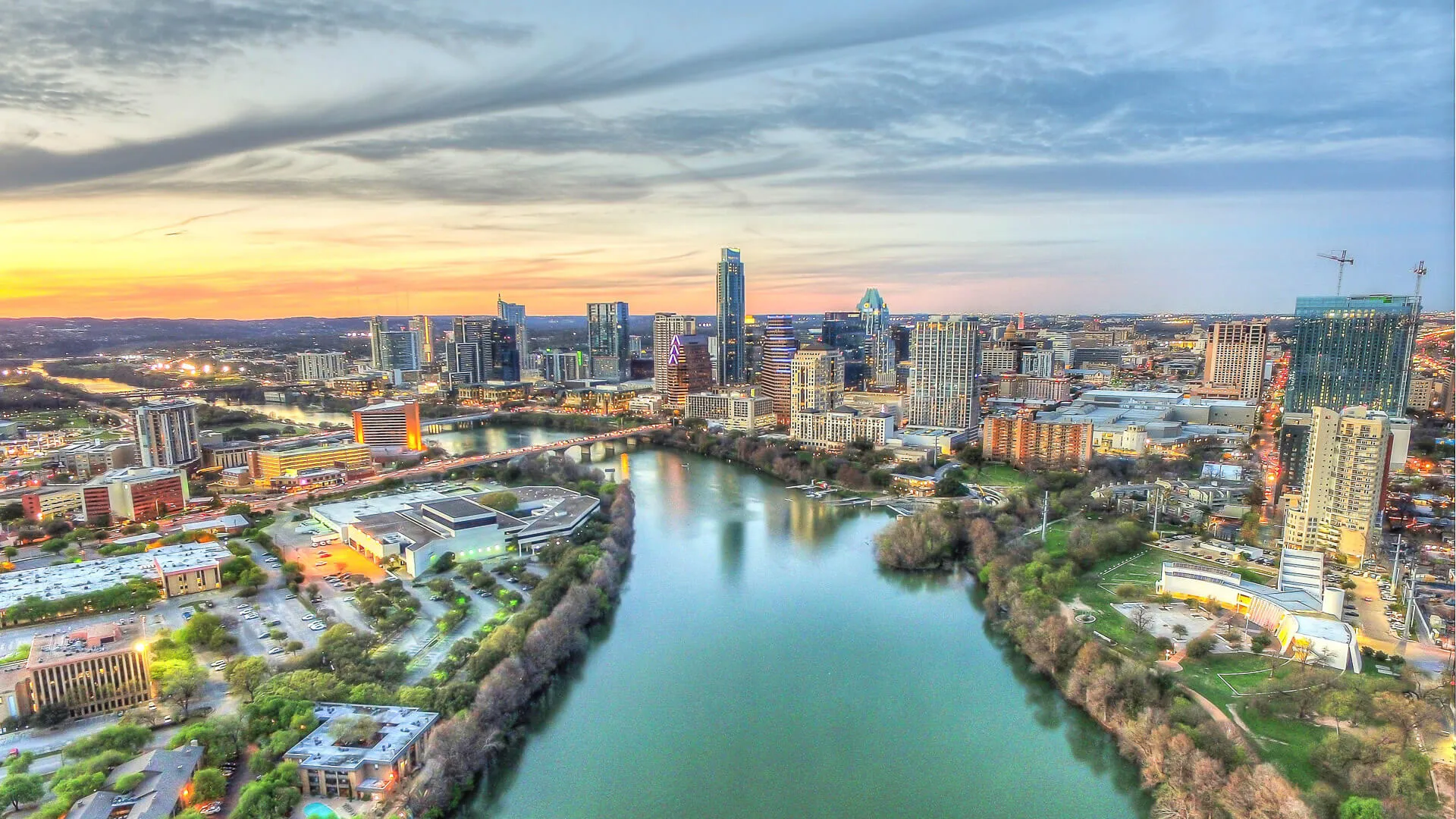 For civilians, choosing a new city is a fairly straightforward proposition. Pick a few places you like, figure out what you can afford, and decide which city has the right blend of pros and cons for you. For military families who have to deal with deployments, change-of-station orders and long periods of time apart where community support is critical, it's more complicated. 
Support Small: Don't Miss Out on Nominating Your Favorite Small Business To Be Featured on GOBankingRates — Ends May 31
As part of a larger series on military finances, GOBankingRates came up with a list of 10 cities that military families should consider if a move is in their future. In order to create the list, GOBankingRates conducted its own research and talked to a variety of experts from a range of backgrounds. Some are real estate professionals, others are housing experts and several are from military families themselves who know the ropes from firsthand experience. 
Variables like housing availability, housing costs and the cost of living weighed heavily into the ranking, as did access to healthcare, assimilation services and a strong pro-military culture. If you're in the service or you love someone who is, consider these 10 cities if you're looking to pull up stakes. 
Last updated: May 12, 2021
Chesapeake, Virginia
One of the best sleeper picks for military families isn't far from where America's first military hero, George Washington, earned his place on the dollar bill. 
"Chesapeake is one of the best cities for veterans, in my opinion," said Ni Wayan, editor and contributor at Balipedia. "Chesapeake, which is located in the Tidewater area of Southern Virginia, came out on top as the best city for veterans. New construction, as well as older homes, are available to those seeking to settle here. Take advantage of the numerous walking and running trails in the city, which often run alongside the tranquil wetlands to the north. With excellent schools and facilities, as well as access to beautiful area beaches, it's easy to see why so many families choose Chesapeake as their home."
Military Money: The Complete Guide on Benefits, Investing and More
Austin, Texas
According to Jeremy Scott Foster, founder and CEO of TravelFreak, any ranking of good military communities must factor in the availability of support and reassimilation services.
"Services to help the transition from military life, seeking jobs with military skills, and prospects for development are weighted in the rankings if a veteran is searching for a city to settle in," Foster said. "Access to VA facilities and utilities in these cities should also be investigated."
With that in mind, one place stands out to Foster as tops in the country. 
"If you're looking for the best, you'll be pleased to learn that Austin, Texas, came in first," Foster said. "Austin is at the top of several lists, and a house for veterans would be no exception. Although the city ranks 20th in terms of veteran health, the overall quality of life is very high."
Killeen, Texas
For those who want to live in the great military state of Texas but find Austin to be a bit too fashionable of a zip code, the nearby city of Killeen is the stuff of Army legend. 
"Killeen, home of Fort Hood, is one of the largest military communities in America," said Brian E. Adams of Hood Homes Blog. "It needs no introduction to the countless soldiers who have trekked through the Copeland Center during their assignment here. A huge fraction of those soldiers chooses to make Central Texas their forever home. The attractive home prices, proximity of quality hospitals, and on-post amenities make it appealing to veterans. The area continues to see rapid growth, increasingly fueled by its proximity to Austin. And while Killeen itself isn't exactly 'sexy,' its location in the center of Texas means that you're a three-hour drive from everything Texas has to offer."
Find Out: How the Work-From-Home Revolution Is Changing Real Estate
Washington D.C. Metro Area
Washington, D.C., can be an expensive city. There are plenty of neighborhoods that are beyond the reach of the average family — military or otherwise.
"The immediate area outside of Washington, D.C., has an extremely high cost of living and limited availability of housing but it is a very pro-military area," said Charlene Wilde, a veteran, military spouse and assistant secretary at the American Armed Forces Mutual Aid Association (AAFMAA), America's longest-standing military financial services nonprofit. "From my experience, if you're thinking about moving to the D.C. metro area, it's better for military families to live further outside of the city in order to maximize military pay."
The tradeoff, however, is that the very nature of the District puts people with military backgrounds in high demand for lucrative opportunities in both the public and private sectors. Yes, D.C. is expensive, "[h]owever, it is offset by a plethora of military-friendly jobs/second careers, which pay accordingly to match the cost of living," Wilde said.
Leavenworth, Kanasas
Wilde knows that D.C. is not within everyone's reach and not within everyone's choice of lifestyle. In that case, military families might consider looking to the west — and the oldest permanent settlement in Kansas.
"Fort Leavenworth is a great area if you're looking for a lower cost of living and gives you more choices when it comes to selecting homes if you choose to live off-post," Wilde said. "Since Leavenworth is home to several military schools, an appealing aspect for homeowners in the area is the fact that the community is filled with military members. With students constantly graduating and relocating from schools, the area is no stranger to turnover rates which helps in terms of availability for housing. The chances of getting on-post housing are also higher since these are military schools, which differs now from when we went there and lived off-post. Unlike Virginia, Kansas does not tax military retirement, so it's an appealing area for retirees.  The base is full service and, while Fort Leavenworth is a small town itself, it's only about a 30-minute drive to Kansas City, where there's plenty to do for entertainment."
Gulfport, Mississippi
Kaylie R. Holley is a tourism and hospitality professional in Gulfport, where she lives and where her father had been stationed during his time in the Navy. She has traveled around the world as part of a military family and is currently the owner of UP Travel Marketing. 
"I highly recommend Gulfport, Biloxi, and the surrounding coastal towns as some of the best military cities," Holley said. "Mississippi was No. 2 in 2020 and No. 1 in 2019 for the relative value of $100, so your money is going to go so much further here," she said in reference to a Tax Foundation study. 
She also points out that "Mississippi has the lowest cost of living out of all 50 states. Low rent, high land availability, and plenty of new construction make Coastal Mississippi a great choice."
She said that the region is an outdoor paradise that's outwardly pro-military.
Also, she said, "Mississippi does not tax retirement income."
Indianapolis
Nate Swick, communications manager for VisitIndy.com, is clearly a biased advocate for Indianapolis — but for both civilian and military families, the city sells itself. It consistently ranks among the top places in America in terms of liveability and it's one of the most military-friendly cities in the U.S. 
"While Indy is incredibly affordable and was named this year as a best place to visit by both Conde Nast Traveler and Travel & Leisure magazines, many people don't know that Indy devotes more acreage than any other U.S. city to honoring our nation's fallen, and is second only to Washington, D.C., in the number of war memorials," Swick said. "Indy is also home to the National Headquarters of The American Legion. This large four-story building is located near the Indiana War Memorial Plaza, a five-block area in downtown Indianapolis listed on the National Register of Historic Places. Lastly, Indy also has a nightly light show and signature salute on Monument Circle dedicated to our veterans and nations fallen called Shining A Light."
O'Fallon, Illinois
Orlando Miner is an Air Force veteran and a real estate professional who recommends a town in the heart of the Midwest that's a few hours' drive from Chicago; Kansas City, Missouri and Kansas; Nashville, Tennessee; St. Louis; Louisville, Kentucky; Memphis, Tennessee; and Indianapolis.
"O'Fallon is a great town for military families," Miner said. "It's just 12 miles from St. Louis. Also, Scott Air Force base is right next to the town. So the area is very pro-military."
Miner's sentiment is backed up by the town's website, which prominently features O'Fallon's memorials and tributes to the Armed Forces. 
"All the schools are rated 'A' in O'Fallon. The cost of living is great, which comes with living in the Midwest. The Town of O'Fallon is all and all is a great town for family, it's quiet and has a low crime rate."
Spokane, Washington
Just like Nate Swick in Indy, Kate Hudson is the public relations manager for VisitSpokane.com — it's her job to promote the city. But also like Indy, Spokane promotes itself as a primo military city.
"Spokane is home to Fairchild Air Force Base, which happens to be the city's largest employer," Hudson said. 
Hudson visits the base once a month to do a presentation about Spokane to incoming airmen and airwomen and their families.
"It's one of my favorite things to do," she said. "With 500,000 in the metro area, people stationed at Fairchild get that small-town feel with big-city amenities. The median home price in Spokane is $235,500. Most of all, it's the community that makes this such a great military town. The people who live here rally around its airmen and airwomen and appreciate the sacrifice they make."
San Diego
Any list of cities that military families should consider making their home must at least give a mention to San Diego, the greatest military city in America. About a quarter-million vets live in the beautiful and sunny SoCal beach city — pricey as it may be — and those veterans are younger and better educated than veterans in the larger population. There are 100,000 active-duty personnel in San Diego itself and 370,000 vets in nearby Los Angeles. About 13.5% of San Diego businesses are at least partially owned by veterans. About 1 in 4 jobs are military-related in San Diego, where 60% of the U.S. Navy fleet and one-third of active-duty Marines are located. The San Diego Military Family Collaborative is the greatest grassroots military family support organization in America.
More From GOBankingRates
About the Author