12 of the Bestselling Financial Advice Books of All Time

7 min Read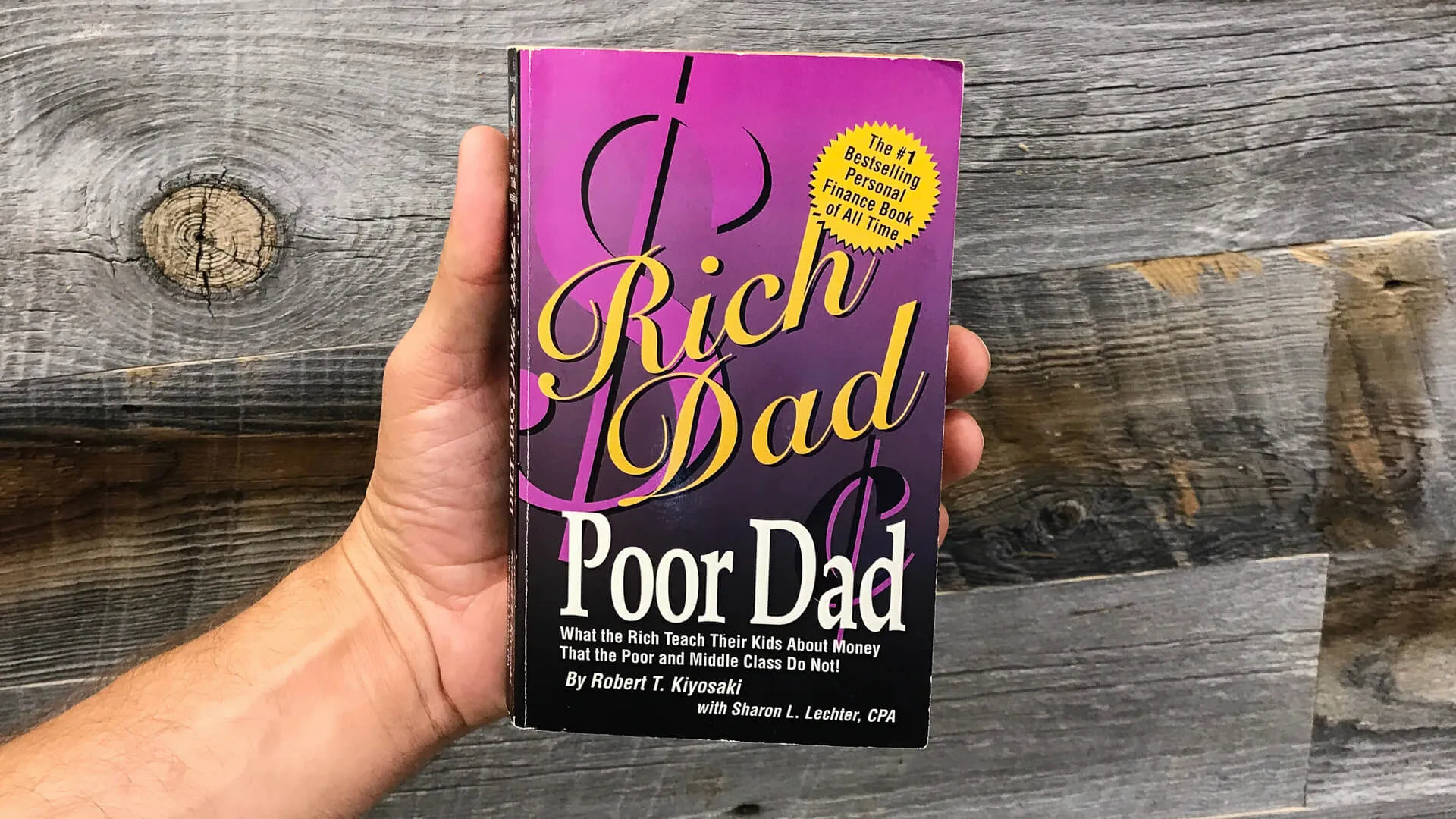 From Gen Zers just starting their first jobs to boomers calling last-minute audibles after years in retirement, everyone could stand to benefit from a little sound financial advice. The good news for the old, the young, the rich, the poor and everyone in between is that there's a money advice book for everyone. 
Read: Best Investing Advice From These Top 10 Experts
GOBankingRates used information from Book Authority and Amazon bestseller lists to pick a dozen of the bestselling financial books ever written. The oldest among them date back nearly a century, from before the Great Depression changed the nature of personal finance altogether. The newest are from just a few years ago, when digital technology continued to change it all over again. 
Some deal with investing and growing wealth, others with managing money and dealing with debt. All of them, however, have the backing of countless readers who came before you in search of wisdom, perspective and financial freedom.
Last updated: April 23, 2021
'The Automatic Millionaire'
Author:

David Bach

Year published:

2003
Nearly two decades ago, David Bach taught the world about the fundamentals of finance through a book that told the story of an ordinary couple that amassed extraordinary wealth. Today, "The Automatic Millionaire" remains one of the bestselling money advice books in history. According to Amazon, it's sold more than 1.5 million copies and counting.
'The 10x Rule'
Author:

Grant Cardone

Year published:

2011
Sales and business whiz Grant Cardone based the name of his book on his philosophy for success — he wants his readers to set goals that are 10 times greater than what they think they can achieve and put in 10 times the effort it should take to get there. In 2015, "The 10x Rule" became one of the 10 bestselling sales books of all time.
Check Out: Top Retirement Advice From These 10 Experts
'The Richest Man in Babylon'
Author:

George S. Clason

Year published:

1926
The oldest book on this list, George S. Clason's classic "The Richest Man in Babylon" is widely considered to be one of the founding volumes of the modern financial self-help movement. Its title comes from the Babylonians, who Clason argues discovered a series of universal laws of prosperity and wealth. Despite its ancient source material, it's packed with timeless lessons on things like keeping more of what you earn, investing wisely and getting out of debt.
'Think and Grow Rich'
Author:

Napoleon Hill

Year published:

1937
A little more than a decade after "Babylon" came "Think and Grow Rich." Napoleon Hill's classic remains relevant more than 80 years later thanks to tales of larger-than-life titans from the golden age of American industry, like Henry Ford, Thomas Edison and Andrew Carnegie. The book has sold more than 100 million copies, putting it up there with the most popular books of all time across all genres. If you're interested in reading it, consider an e-book instead of an original copy unless you're a collector with a big bankroll. Recently, a rare first edition sold for $22,500.
Expert Earful: 10 Must-Listen Personal Finance Audiobooks
'Rich Dad Poor Dad'
Author:

Robert T. Kiyosaki

Year published:

1997
Arguably the most famous, most influential and most widely cited financial self-help book ever written, "Rich Dad Poor Dad" remains at or near the top of the genre's pyramid to this day. Through a now-famous story of two fathers with two different perspectives on life and wealth, Robert T. Kiyosaki's seminal work inspired millions to stop thinking like a poor person and adopt a rich person's mentality — tens of millions, actually. The book has sold more than 32 million copies to date.
See: 10 Financial Books That Will Change Your Life (and Finances)
'Broke Millennial'
Author: Erin

Lowry

Year published:

2017
Tied for title of the most recently published book on this list, "Broke Millennial" snags a top spot despite an 80- or 90-year late start compared to some of its competitors. But unlike timeless tales from the Depression era, Erin Lowry's star-making work was written specifically for young people in the age of online banking and Bitcoin. The book has spawned a franchise, with one "Broke Millennial" follow-up book tackling money and another that deals with investing.
'One Up on Wall Street'
Authors: Peter

Lynch and John Rothchild

Year published:

1988
"One Up on Wall Street" was one of the first books to break down the complicated ins and outs of stock market investing in plain English without the muddled jargon of broker/trader-speak. Unlike so many philosophical and conceptually lofty self-help money books, Peter Lynch's and John Rothchild's masterwork is a nuts-and-bolts dissection of fundamentals like how to read a business's balance sheet.
'The Money Book for the Young, Fabulous & Broke'
Author: Suze

Orman

Year published:

2004
Arguably the most instantly recognizable money maven in America, Suze Orman is known for her no-nonsense approach to whipping her fans into financial shape. Although it was written for young people before the Great Recession, the lessons contained within "The Money Book for the Young, Fabulous & Broke" have stood the test of time and remain relevant for Gen Z today. A perennial bestseller, it's delivered in a unique format designed to let readers interact with Orman's website as they progress through the book.
Read: Suze Orman's Top 26 Tips That Will Save You From Financial Disaster
'The Total Money Makeover'
Author: Dave

Ramsey

Year published:

2003
"The Total Money Makeover" launched Dave Ramsey into money guru superstardom and he's remained one of the most trusted voices in the world of personal finance since. 
See: Fox News and 25 More Companies That Faced Public Backlash
Editor's Note: Ramsey Solutions, the company founded by Dave Ramsey, has recently faced multiple lawsuits over controversial internal policies.
'I Will Teach You To Be Rich'
Author: Ramit

Sethi

Year published:

2009
Ramit Sethi changed the game in 2009 with a book that outlined a six-week program designed for people who are "materially ambitious but financially clueless." The step-by-step plan is one of the most actionable you'll find in the entire industry. It deals with practical things like getting credit card fees waived, opening investment accounts and budgeting your household expenses. It's sold more than 500,000 copies worldwide.
'You Are a Badass at Making Money'
Author: Jen

Sincero

Year published:

2017
As its aptly named title implies, Jen Sincero's book takes an edgy but optimistic tone throughout. It's tied with Erin Lowry's "Broke Millennial" for the title of the most recently published book on this list. Also like Lowry, Sincero capitalized on her initial success with two similarly titled follow-up books that, together, form a franchise.
'The Millionaire Next Door'
Authors: Thomas J.

Stanley and William D. Danko

Year published:

1995
"The Millionaire Next Door" is based on the idea that successful, wealthy people all share seven common traits. The two authors have decades of experience studying the rich, and their efforts have paid off in spades. The book that William D. Danko and Thomas J. Stanley co-authored has sold more than 2 million copies after more than a quarter-century in print.
More From GOBankingRates
Methodology: GOBankingRates used Amazon's Best Selling Personal Finance Books for the week of April 12, 2021, as well as Book Authority's "100 Best Selling Personal Finance Books of All Time" for inspiration. All included books were given a brief description from various sources and GOBankingRates listed the year each book was published as reported by Good Reads. All data were collected and are up to date as of April 12, 2021.
About the Author