13 Best Fall 2021 Money Resolutions To Make: It's Not Too Late To Get Started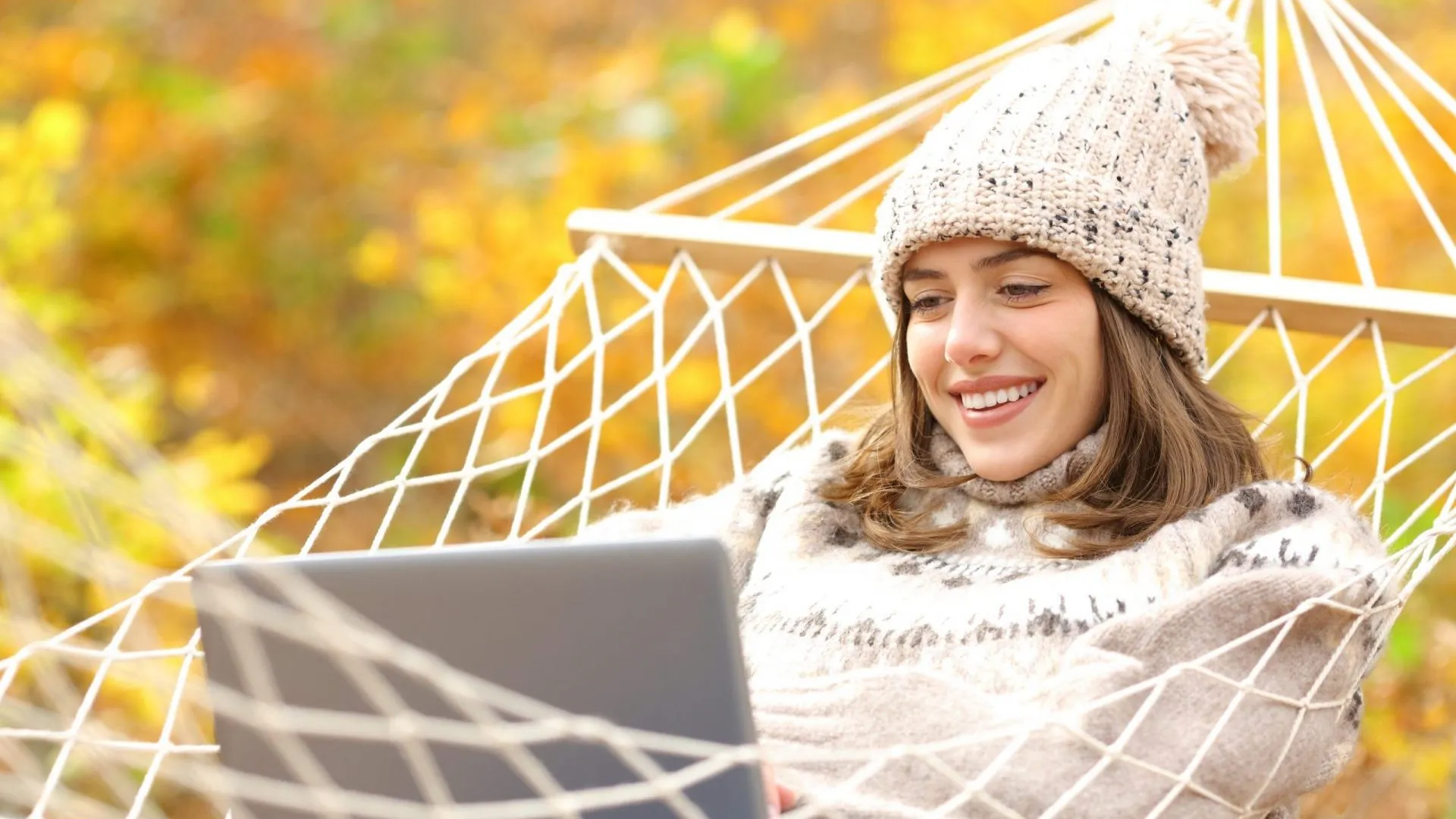 Typically we think of making resolutions at the dawn of a new year, but financial experts reason that autumn is actually an ideal time to work on new financial goals. 
Read More:
"The fall season is the best time to set goals because the summer is over, it's getting cool outside, and the Christmas season is just around the corner," said Chris Panteli, founder of LifeUpswing.com. "That means people are thinking about goals for the new year, so it's the perfect time to share your goals with others. When you plan your goals with the help of the right mindset, you set yourself up for success."
Fall is also a great time to review areas in which you succeeded or failed in meeting your 2021 resolutions. 
"If you failed to stick with your financial goals for a given month or year, you can either start working with them anew or simply give up on them," Pantelli said. "If you choose the first option, don't beat yourself up. In fact, this is a good chance to look at what you've been doing wrong and find ways to correct those mistakes."
Here's a look at 13 awesome financial resolutions to work on during this season of change.
Last updated: Sept. 23, 2021
1. Review Your Spending
"Write down a resolution that considers paying attention to your expenses," said Alejandra Rojas, finance professional and coach. "Fall is all about reflecting on what has happened  for the last seven-ish months, so a great resolution would be to know exactly what you are spending your money on."
Read: 
2. Establish Financial Priorities — and Reboot Gratitude  
"Because we tend to think of our blessings a bit more than usual as we approach the Thanksgiving holiday in November, fall is a great time to reconsider our personal finance priorities so we can adjust our spending and savings accordingly," said Todd Christensen, education manager at DebtReductionServices.org."Make a list of products and services you are grateful for. Consider assigning them a number from 1 to 10, with 1 being trivial and 10 being most appreciated. Then, compare those blessings to how you spend your money. If you're spending more on 1s and 2s than on 9s and 10s, you might consider eliminating them altogether and focus your finances on your more important and appreciated blessings."
Budgeting: 
3. Prepare For Holiday Spending
"A lot of people get themselves in debt by overspending in the holiday season," said R.J. Weiss, CFP and founder of The Ways to Wealth. "As it's right around the corner, now is the perfect time to start preparing your finances for the increase in expenses. One idea is to start setting aside savings, specifically for Holiday spending. If there's not a lot of wiggle room in your budget, consider selling items you no longer get a lot of value, with the money going directly into a holiday spending fund."
4. Build Up an Emergency Fund
Yes, you'll find this resolution on just about every list — but that's only because it's so dang important. 
"While we can't avoid some situations, we can help ourselves live through them with the help of an emergency fund," said Krzysztof Spyt, head of finance and operations at Tidio. "I can't stress this enough: even if you have a stable job, multiple sources of income, you invest, or you just feel comfortable spending exactly what you earn: you still need an emergency fund. Figure out the right amount for you to set aside: could be 5%, 10%, or 30%, but you have to aim for the same percentage monthly. Make yourself a promise not to touch this money even if you really want to: unless there is an emergency."
5. Eliminate Unnecessary Expenses
Alissa Krasner Maizes, JD, financial planner and founder of Amplify My Wealth, recommends resolving to review your last three months of bank and credit card statements so as to eliminate unnecessary expenses. 
"When reviewing [expenses], actively see what recurring payments can be eliminated or trimmed," Maizes said. "One way to simplify this process is to create a spreadsheet or list of the regular expenses and an accompanying description or highlight the online or printed version. I recommend repeating this quarterly and placing a reminder in your calendar. This quarterly review is an excellent financial resolution because it creates a regular checkup that helps decrease unintended waste."
Helpful: 
6. Trim 'Must Have' Expenses
"While you may have eliminated some of your providers, I am guessing there are still some that you are keeping, such as your cell phone, internet [service]," Maizes said. "Each of these providers likely has a retention or loyalty department. Please take the time to call them and ask them to look at your services and whether there are ways to save as you are thinking of changing providers." 
Maizes added that she is always surprised at how much money she saves from making these types of calls. 
"The last time I did this, I decreased my spending by $140 per month, amounting to $1,680 annually," Maizes said. "I recommend you set a reminder in your calendar for when any annual agreement expires and repeat this just before the expiration; There are always new promotions to retain customers. The resolution of contacting the loyalty departments of service providers before the promotions expire usually results in upgrades and lower expenses."
Good To Know: 

7. Pay Off Credit Card Debt
"The easiest and safest way to earn 14% to 16% on your money is to avoid paying 14% to 16% for your money," said Joe Taylor, founder, Oak Street Advisors. "If you carry credit card balances, pay enough extra each month to eliminate that balance in the next 12 months or so. Credit cards are only good for collecting points or cash back. They are not a way to finance your lifestyle."
Be Aware: 

8. Lower Discretionary Spending by Just 5% to 10%
"Too many people spend money without awareness. Be mindful of your spending," Taylor said. "I do not advocate for draconian lifestyles but be sure you are getting good value for your spending. If you eat lunch out every day, perhaps just once a week brown bag it; if you stop by Starbucks every morning, perhaps try skipping Wednesdays. Use the one percent rule. If you can reduce any excess spending by just 1% each month, at the end of a year you are spending 12% less and have funds available to achieve more important financial goals."
9. Max Out Your 401(k)
"Nowhere else can you find a deal like [a 401k]," Taylor said. "The most common match in 401k plans is a 'safe harbor' match. This is implemented in the plan to allow the business owner and highly compensated employees contribute at least $19,000 per year to the plan.
"But, for other employees, it usually means that your contributions are 100% vested from day one and the employer match is 100% yours from day one," Taylor continued. "Oh, and the match formula is usually 100% of the first 3% you save and 50% of the next 2% you save. So, saving 5% of your pay results in a 9% total contribution rate to your retirement savings."
10. Diversify Your Income Streams
"Being solely dependent upon a single source of income can be draining on one's mental health and make you feel trapped by your current employer," said Kyle Crawford, owner of The Inimitable Path, a personal finance blog. "Take this year to find a way to put your money to work for you. Whether you invest in stocks, real estate, bonds, or start a side hustle, finding a way to earn even a small amount of income away from your primary source can be freeing."
Also See: 
11. Get the Help of a Financial Advisor When Needed 
"Many individuals aren't equipped with the knowledge to handle their finances," said Paul Sundin, CEO, CPA and tax strategist at Estate CPA. "This is why there are financial advisors that are able to help them keep their finances organized. People should make it a point to consult a financial advisor, especially when they have financial concerns that they can't seem to solve on their own anymore; however, you don't need to be in a big financial problem to consult an advisor. It's best to avoid problems even before they happen.
12. Calculate Your Net Worth Monthly 
"Your net worth is simply the total dollar value of your assets minus the total dollar amount of your liabilities," said Thomas Creel, founder of Creel Financial, who recommends that people calculate their net worth monthly. "So let's say you own a car worth $10k and have $15k in retirement accounts. And you have $5k in credit card debt and $10k in student loans. Just take $25k (10k + 15k) in assets minus $15k (5k + 10k) in liabilities and you get a net worth of $10k. I want to write it all out at the end of each month so you can see line by line what changed in each asset or debt month to month. The goal is to always try to increase your net worth each month (even if it's a little bit)."
Find Out: 
13. Find Ways To Be Generous
"Being generous with your finances or your time and talents can add meaning and fulfillment to your life," said Mike Witkowski, field vice president at Thrivent. "Start by focusing on the needs of the larger community, such as making time to volunteer. This can help you stay grounded in what matters and bring clarity to what you want to accomplish."
More From GOBankingRates

BEFORE YOU GO
See Today's Best
Banking Offers