Applying for a Mortgage? Here's What Your Debt-to-Income Ratio Should Be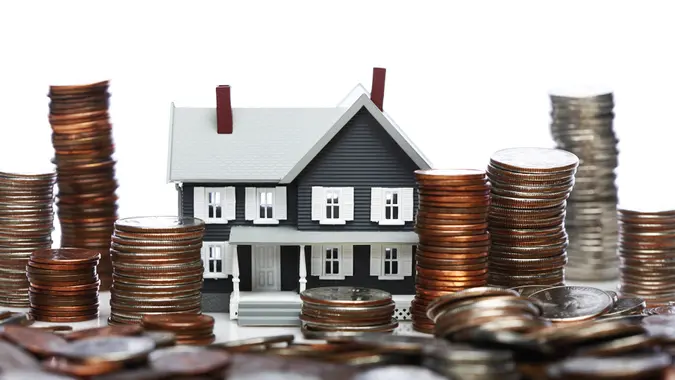 CHRISsadowski / Getty Images
Finding your dream digs is a whole process in and of itself. Then, when you finally hit the housing jackpot, you're faced with the daunting task of applying for a mortgage loan. Set yourself up for success by having your debt-to-income ratio ready providing yourself with an instant advantage in a competitive market. 
S


As the name denotes, your debt-to-income ratio is how much money you owe the world (debt) versus how much you take home before taxes (gross income.) Though it might seem like common sense, mortgage lenders prefer non-risky candidates which means a realistic balance between debt and income. You do not want to carry more debt in the form of credit cards, car payments, and student loans than you can afford. Otherwise, how could you add a mortgage to the mix?
To calculate your debt-to-income ratio, add up your total monthly debt and divide it by your gross monthly income. If your debt is $400 every month and your income is $3,000 then your DTI is 13%, which makes you extremely desirable. A good rule of thumb is to aim for 35% or lower is the best and 43% tops. Anything over 50% will most likely knock you out of the game. 
So, what do you do if you're worried about being declined? Lower your DTI before submitting through an income increase or debt consolidation program. Ask for that raise you've been dancing around, pick up a few side hustles, and ditch the Uber Eats. Streamline debt and lower interest with a personal loan or balance transfer credit card. 
Taking on a mortgage is a huge responsibility and, in a way, lenders are doing you a favor by taking a fine-toothed comb to your debt situation. Do your due diligence so you become the person they can greenlight in good conscience.
More From GOBankingRates