Get Richer While You Multitask: 10 Must-Listen Personal Finance Audiobooks

5 min Read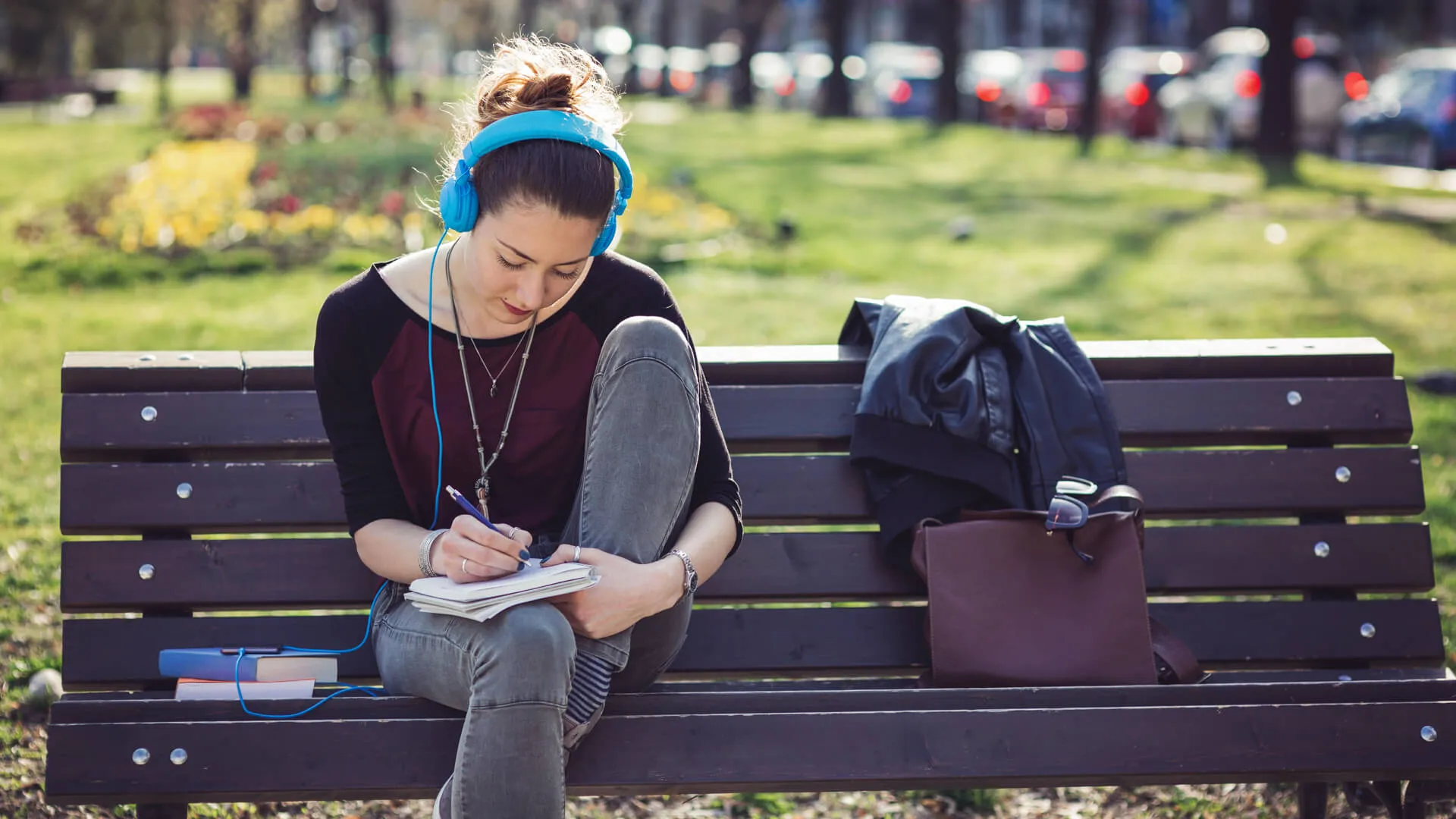 Whether you want to learn how to invest, how to balance your budget, how to perform better at work or how to build wealth, there's an audiobook for that. Many popular personal finance books are now available to buy or borrow in audio form, so you can get smarter about your money while you cook, clean, take a walk or go for a drive.
Discover: See the Full List of Money's Most Influential and More
GOBankingRates pulled from Amazon's ranking of bestselling personal finance books to find 10 audiobooks you should listen to ASAP. Your wallet will thank you for listening to these.
Last updated: April 20, 2021
Rich Dad Poor Dad
Robert Kiyosaki's "Rich Dad Poor Dad: What the Rich Teach Their Kids About Money That the Poor and Middle Class Do Not!" was released nearly 25 years ago, but it remains an extremely popular personal finance book. Now available as an audiobook, Kiyosaki makes the argument that you don't need to earn a high income to be rich, and teaches parents how to talk to their kids to set them up for financial success.
Related: 'Rich Dad Poor Dad' Author Robert Kiyosaki: You Should Never Say 'I Can't Afford That'
Indistractable
If you struggle with productivity, give a listen to "Indistractable: How To Control Your Attention and Choose Your Life." Former Stanford lecturer and behavioral design expert Nir Eyal shares his four-step model to overcome distractions that could be holding you back in your career and personal life.
See: Best Money Experts for Each Generation
Get Good With Money
Tiffany "the Budgetnista" Aliche's "Get Good with Money: Ten Simple Steps to Becoming Financially Whole" outlines her 10-step formula for achieving financial security and peace of mind. Aliche shares how to create a budget and how to be prepared for both your long- and short-term financial goals, including raising your credit score and protecting your beneficiaries' future.
Read: Where Do Americans Get Their Money Advice? Top TV Shows
The 10X Rule
Grant Cardone's "The 10X Rule: The Only Difference Between Success and Failure" lays out a path to "extreme success."
"Massive thoughts must be followed by massive actions," Cardone explains. "There is nothing ordinary about The 10X Rule. It is simply what it says: 10 times the thoughts and 10 times the actions of other people… You never do what others do."
The 5 AM Club
What do Apple CEO Tim Cook, Oprah Winfrey and Michelle Obama have in common? They all start their days at the crack of dawn (or earlier).
In "The 5 AM Club: Own Your Morning. Elevate Your Life.," leadership and elite performance expert Robin Sharma shares the morning routine that has helped his clients maximize their productivity and improve their mental and physical health. And don't worry if you're not a morning person — Sharma also gives tips for how to become one.
The 4-Hour Workweek
Tim Ferriss's ever-popular "The 4-Hour Workweek: Escape 9-5, Live Anywhere, and Join the New Rich" reveals how you can work less and make more. Sound too good to be true? You'll have to listen to decide for yourself.
The Psychology of Money
Author Morgan Housel notes that most personal finance decisions are made based on your views about money rather than actually sitting down to crunch the numbers, so he's aiming to change the way people think about their finances. "The Psychology of Money: Timeless Lessons on Wealth, Greed and Happiness" shares stories about how people think about money and how to make better sense of the topic for yourself.
The Intelligent Investor
Originally published in 1949, Benjamin Graham's "The Intelligent Investor" remains one of the bestselling personal finance books (and now audiobooks). In it, Graham elaborates on his philosophy of "value investing" — a strategy for investors to avoid errors and focus on long-term goals. If you're new to investing, listening to this audiobook is a good place to start.
Outliers
What differentiates super high achievers from the rest of us? This is the question Malcolm Gladwell attempts to answer in "Outliers: The Story of Success." If you want to become a high achiever — or find out why you aren't one — this is an entertaining and informative listen.
Soundtracks
Overthinking steals our productivity, which can be costly for both individuals and the companies they work for. In "Soundtracks: The Surprising Solution to Overthinking," Jon Acuff outlines a plan to get in control of your thoughts so that they stop controlling you.
More From GOBankingRates
About the Author