5 Best Ways To Make Passive Income This Winter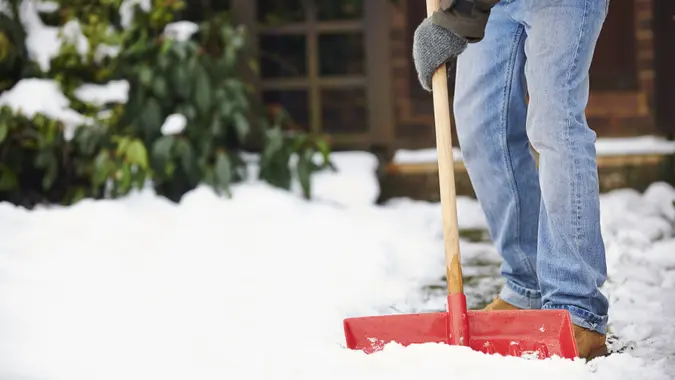 ©Shutterstock.com
Every season offers the opportunity to make passive income, even the winter months. While it may seem as though it's too cold to go out and work a side gig, there are plenty of opportunities to make passive income. These extra earnings can be put toward whatever you see fit, like building an emergency fund, paying off holiday debt, contributing to a retirement account or any other need. 
Ready to make some extra money? Here are some of the best ways to make passive income during the winter.
Rent Out Winter Recreational Equipment
If you're not planning to travel during the winter months but own plenty of winter recreational equipment, consider using an app like Spinlister to rent it out. 
While Spinlister does specialize in helping bike riders find and book a bike to ride, the app encourages sharing more equipment besides bicycles. The Spinlister website said those who share their snowboards or skis through the platform have the opportunity to make up to $500 each month.
Turn Empty Space at Home Into Self-Storage
With so many states experiencing severe winter weather, owners of boats, cars and other home items are seeking safe spaces to store their belongings. If you have extra space in your home, you can sign up to be a host with Neighbor and get paid for renting out the space to those who need it.
The process for getting started with Neighbor is easy enough. Hosts set fair terms and list the space they'd like to offer to potential renters. Interested renters who fit the description of the space may reserve it and schedule a move-in date for their items. A Neighbor representative told GOBankingRates that Neighbor pays out monthly, so hosts can rent out their spaces throughout the winter months and get paid. 
Best of all, renters can find storage options close to their neighborhoods.  
Sell an Online Course
Many people set resolutions for the new year to pick up a new skills, and you can be the person who teaches them through an online course.
Motion graphics artist Crissy Bogusz said selling an online course is a wonderful way to share what you have learned and earn extra cash — at a low cost for setting up the course. 
Start by picking a subject you love and are well-versed in but know not everyone else is. Next, Bogusz said to create a step-by-step how-to guide.
"You can do this via a few videos where you directly speak on this topic to the camera or create a PDF listing of all the steps somebody needs to follow to understand or learn this skill," Bogusz said.
Once you have this guide completed, Bogusz said, you can put it up on your website or market it on a social media account.
"Price the course and sell it to those who wish to know what you know," Bogusz said.
Sell Winter-Specific Stock Photos
If you like to take pictures, you may consider selling stock photos online as a way to earn passive income. This is a popular passive income stream with millennials, and it allows you to shoot stunning winter-specific images.
Snap photos of snowy forests or woods, frozen rivers or snow-covered mountaintops during twilight hours or as the run rises. Sell these stock images on platforms such as Pexels. Get even more creative in filming videos that can be sold at royalty-free stock image websites.
Start a Blog
There's a reason that blogging remains one of the most popular passive income streams. You can use your blog to write sponsored posts that tie in with the winter season, sell your products (like online courses you create) and use Google AdSense to run relevant ads on your blog.
Blogging can lead to financial independence, especially if you use your blog to share what you know with readers. Blogger Michelle Schroeder-Gardner started a money and lifestyle blog in 2011 to help pay off student loans. 
Over the past five years, her blog has grossed an average of $760,000 per year in passive income. Not only does Schroeder-Gardner's blog offer advice on how to start investing, it also shares financial products to use and more insight for tackling money decisions.
More From GOBankingRates