What Does Joe Biden's Presidency Mean for Your Bank Account?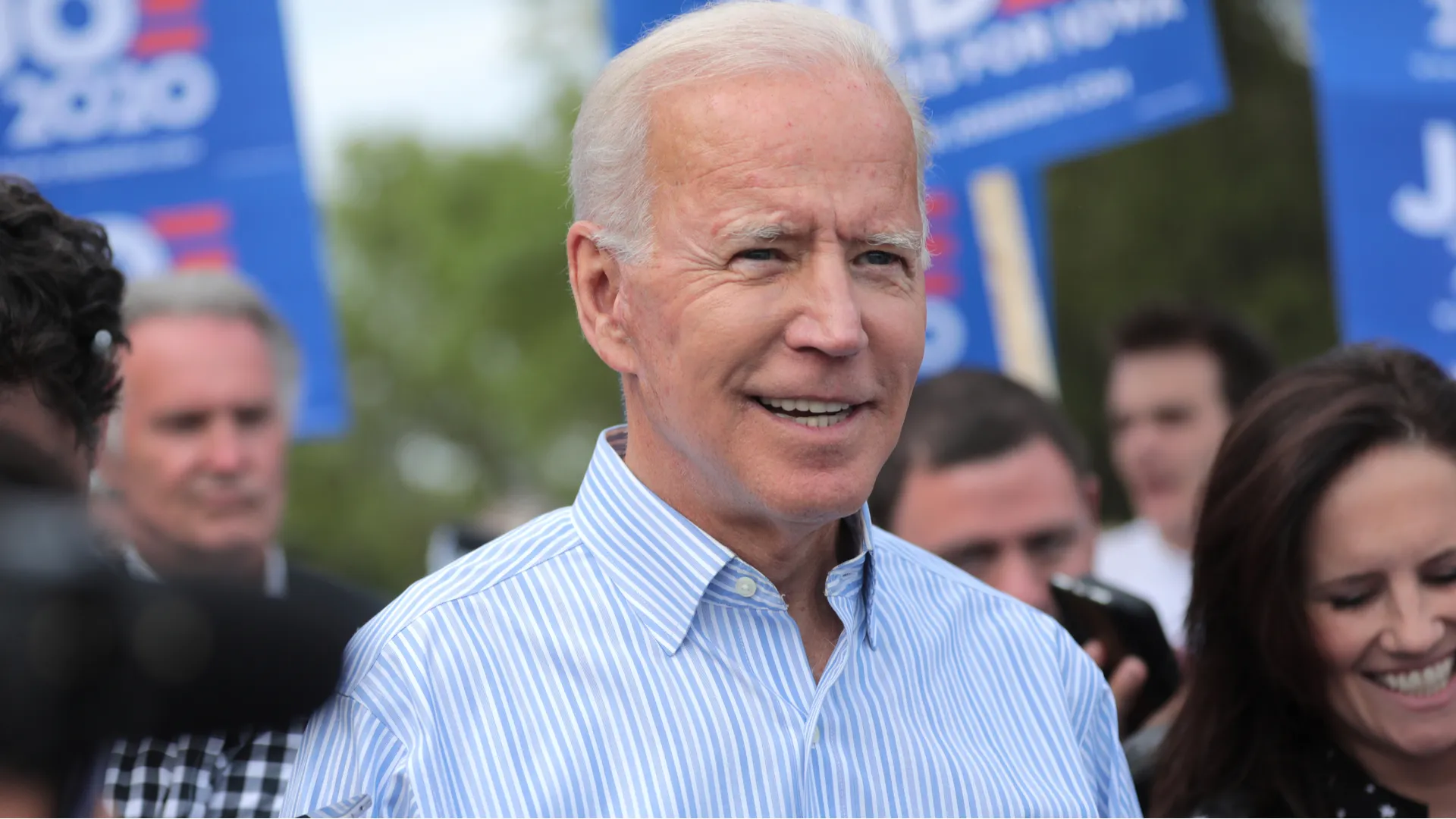 Though President Donald Trump has yet to concede, former Vice President Joe Biden was elected to be the 46th president of the United States. And come Inauguration Day on Jan. 20, he'll be sworn into the Oval Office. For the more than 75 million Americans who voted for him, Biden's return to the White House — this time as commander in chief — heralds the beginning of a national healing from both the pandemic and the political turbulence of the past four years.
Biden's nearing presidency also signifies a new chapter for Americans in the financial sense. Under his helm, significant economic policy changes are on the table — especially seeing as Democrats managed to take control of both the House and Senate.
These are some of the key policy changes he will likely implement, and how they'll affect the average American's bank account. Take a closer look at what it all means for your wallet.
Last updated: Jan. 19, 2020
Expansive COVID-19 Relief
The $2 trillion CARES Act provided Americans with some relief during the pandemic. But six months later, that $1,200 (roughly) per person is long gone and many of us are back in desperate straits — even with the extra $600 sent out more recently. On his website, the Biden campaign stated that it would "boost unemployment benefits," "spend whatever it takes" to keep small businesses in business and provide additional stimulus checks to families in need. Biden also intends to maximize work-sharing, a form of "employment insurance," as his campaign called it, that was advocated for during the Obama administration. Perhaps most importantly, Biden proposes full paid sick leave to people who are infected with COVID-19 and covered costs for medical expenses associated with the deadly virus.
So, if Biden gets his way, not only can Americans in bad financial shape expect some extra cash in their pockets, they can look forward to certain job protections should they get ill.  These changes alone are substantial.
Higher Taxes, but Only If You Make Over $400,000
Over the election season, there was rigorous speculation that if Biden became president, everyone's taxes would go up. This is not the case — at least, not for most Americans. The median household income in America was $61,937 in 2018, according to U.S Census data. The tax rate for earners in this income bracket is 22%. This cohort's tax onus either will not change under Biden or it will lessen. It will not go up, nor will any household making less than $400,000 annually, Biden has said. In fact, Biden's tax plan would give an average tax cut of $620 to middle-income earners. People in the top 1% who earn more than $788,000, would see an average tax increase of $266,000, while the most upper-crust earners, those in the top 0.1% — would see an average tax raise in the range of $1.6 million, CNBC reported.
More Social Security Benefits
Biden wants to increase Social Security benefits for the elderly, long-term low-wage workers, veterans and spouses of deceased workers. He also will seek to erase Social Security earnings penalties for teachers and other government workers, ultimately resulting in access to higher monthly benefits. According to an analysis by the Tax Policy Urban Institute, Brookings Institution, Biden's plan would reduce the Social Security's financial imbalance (the fund's assets are nearing depletion) by expanding Social Security's payroll tax base, now capped at $137,700 of earnings.
Tax Credits to Caregivers and, During COVID-19, Parents of Young Children
The Biden administration plans to provide tax relief to people taking care of aging loved ones via a $5,000 tax credit for informal caregivers. According to AARP, over 20% of Americans are caregivers and don't receive compensation for this unofficial but necessary job. If you've been taking care of a senior during the pandemic, or if you yourself are in need of a family member to step up as a caregiver, this planned tax credit could be of vital assistance.
Separately, Biden has a plan to enable families with young children to receive a monthly federal payment of $250 to $300, though just during the coronavirus pandemic.
$15 An Hour Minimum Wage
Though a number of states (including, most recently, Florida) have implemented initiatives to raise the minimum wage, the federal minimum wage has been frozen at $7.25 since 2009. This is the longest the minimum wage has stayed the same since the Fair Labor Standards Act was passed in 1938.
Biden will raise the federal minimum wage to $15 across the country; and although he previously planned to accomplish this by 2025, he's now rolling it into his stimulus plan as an effort to help hourly earners affected by the pandemic.
Some Student Loan Forgiveness
Biden's presidency is highly unlikely to wipe any and all student loan debt, but Biden supports a plan to cancel up to $10,000 in federal student loan debt. Biden also endorses free tuition and free college, under certain circumstances, as well as capping student loan repayment for federal student loans to 5% of discretionary income. People making less than $125,000 a year would benefit the most from Biden's plan in this area.
More Affordable Healthcare
The average American spends $10,000 a year on healthcare. As of 2018, 8.5% of people, or 27.5 million Americans, did not have health insurance, according to data from the U.S Census Bureau. As the pandemic has starkly shown, the need for healthcare reform in our nation cannot be overstated. As president, Biden will enforce and expand the Affordable Care Act, increase tax credits and lower premiums around healthcare. People making below 138% of the federal poverty level will automatically be covered. To date, America is the only large rich country without universal healthcare.
More From GOBankingRates