Florida Votes To Raise Minimum Wage to $15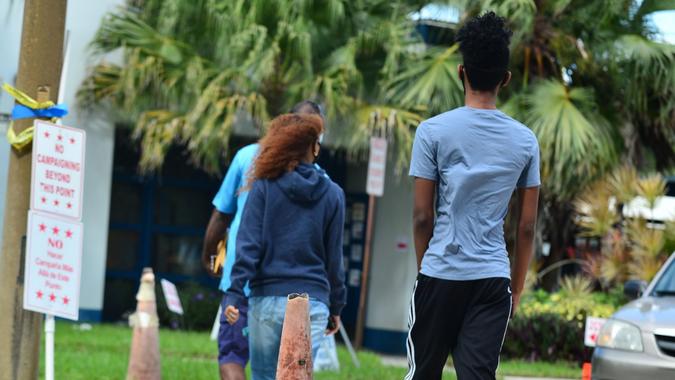 JLN Photography/Shutterstock / JLN Photography/Shutterstock
Florida may be going to President Donald Trump, but the state's vote to boost the minimum wage is right out of former Vice President Joe Biden's playbook. On Tuesday, the majority of voters in the Sunshine State supported Florida Amendment 2, an initiative to gradually raise the state's minimum wage to eventually land at $15 an hour. The measure would see the minimum hourly wage, which stands at $8.56, go to $10 in 2021. For every year after that, the minimum wage would go up by $1 per hour until 2026.
The ballot win was a victory for labor and minimum wage advocates. Some 200,000 Floridians live on the state minimum wage, which at $8.56 an hour works out roughly to a yearly salary of under $18,000 — less than the federal poverty level for a family of three.
Florida has become more expensive in recent years, and the cost of living will likely keep rising as more people flock there from the north. In September, The New York Times reported that home sales in parts of Florida have more than doubled. Still, it wasn't a landslide victory for the ballot initiative. It received the 60% support needed to pass, with endorsement from the Miami-Dade Democratic Party and Florida For A Fair Wage, but has no shortage of opponents. Americans For Tax Reform and the Florida Restaurant And Lodging Association oppose the new measure, believing that it will result in job loss and drive up costs for goods and services.
Take a look at what happened when these other places raised the minimum wage.
More From GOBankingRates