Can a Financial Planner Provide Help Buying a Home?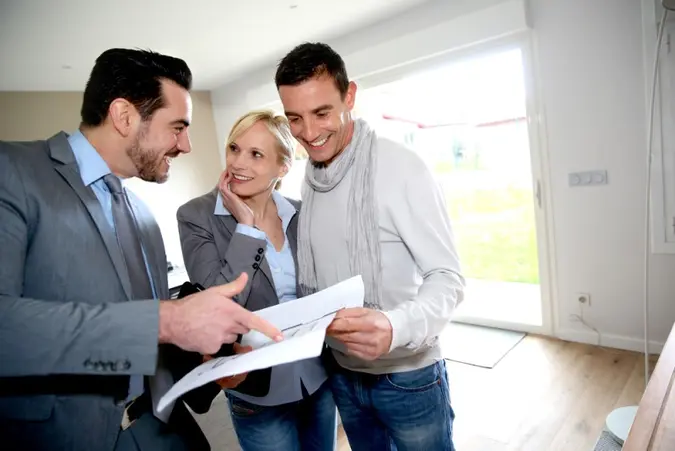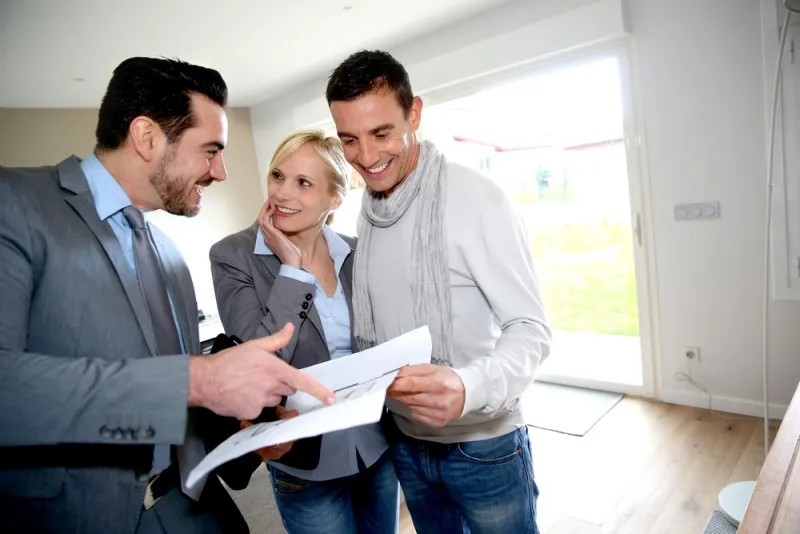 You probably already know that a financial planner can help you with budgeting, planning and saving for retirement. But you might be wondering, "Can a financial planner provide help buying a home?"
The answer is yes.
Financial planners work with individuals and families to meet their short- and long-term financial goals by taking a big-picture approach that incorporates everything from cash flow to investment analysis. Not only can they help you with buying a home and financial planning real estate, they can make sure you don't spend too much on the home or make questionable financing decisions. After all, you don't want your dream of home ownership to end up being a financial nightmare.
7 Steps to Get Help Buying a Home
Below are seven steps on how to get help with buying a home. When it comes to financial planning for home buying, you'll want to do the following:
1. Find the right financial planner.
The first thing you want to do is find a financial planner who has experience with people like you. So, you might want to look for a planner who specializes in millennials starting a family or baby boomers thinking about retirement.
Asking friends and family for referrals is a great way to start the search for a planner. If you don't come across a great planner that way, check out the National Association of Personal Financial Advisors for a list of fee-only planners in your area.
Read: Where to Find the Best Free Personal Financial Planning Software
2. Create a financial plan before you even begin looking at real estate.
One of the keys to getting the lowest mortgage rate is to have good credit. If you have a low credit score, a financial planner can help you make a plan to beef it up. For example, if your credit is bad because you have too much debt, a planner can help you manage your debt by giving you tips on how to budget and pay off your loans.
"It's nice to not have a lot of debt once you move into the house," said Phillip Christenson, a financial planner and portfolio manager in Plymouth, Minn.
3. Start working on that down payment.
Once you've got any outstanding debt under control and an improved credit score, you'll want to start saving up money for a loan down payment on your home. The more money you put down on the house, the less money you'll have to borrow. And if you can put down at least 20 percent, you won't have to pay private mortgage insurance.
Your financial planner can work with you when it comes to budgeting for buying a house. With his or her help, you'll be able to pay down debt and put away enough money to cover both the down payment and the closing costs associated with buying a home. The budgeting tool from LearnVest can also help you get started with that budget.
4. Figure out how much home you can afford.
While your lender will approve you to borrow up to a certain amount, borrowing the maximum is not always the most prudent financial move. Moving into a new home and discovering that you're suddenly house poor can making living there less pleasant. If you need help deciding how much money to borrow, ask your financial planner.
"It's not that the banker or broker has an incorrect opinion, but it helps to have somebody else take another look at it," said Craig Brimhall, vice president of retirement wealth strategies at Ameriprise Financial.
Your planner can work with you to go beyond the basic debt-to-income ratios to set a realistic price range in which you can comfortably buy a home and continue progressing toward other long-term financial goals, like retirement or paying for your kids' education. Remember that your home is a place to live, and the financial crisis taught us that it can't always be counted on as an investment.
Read: 31 Ways Financial Planners Can Make You Richer
5. Weigh your mortgage options with your planner.
Now that you've got a great credit score and money set aside for your down payment, getting that mortgage should be a breeze. But, you'll still need to decide which type of mortgage is best for you.
With mortgage rates still at historic lows and interest rates predicted to go up, it's probably a smart bet for most folks to stick with a standard 30-year fixed mortgage. Still, a financial planner can help you evaluate whether other options might be the best fit for you.
For example, boomers aiming to retire soon might want to trade higher payments for a lower rate and a shorter-term fixed-rate mortgage, while someone buying a starter home and planning to trade up in a few years might benefit from an adjustable-rate mortgage. "You can really save a lot of money on interest that way," said Keith Singer, a certified financial planner (CFP) with Singer Wealth Management.
6. Work out a budget for your new costs.
Don't expect to say goodbye to your financial planner once you've moved into that home. After a few months, you'll get a sense of your actual monthly costs for the home. You might have to include things you didn't factor in, such as pool maintenance and lawn care.
Your financial planner, however, can help you readjust your budget to account for those new costs while keeping an eye on the rest of your financial goals.
7. Check in with your financial planner before making any financing changes.
Even if you chose the right mortgage, your needs might change as you hit other financial milestones. A planner can help you decide whether it's worth refinancing in order to get equity out of your home or if it's a smart move to get home equity financing to make pricey improvements, such as putting on a new roof or renovating your kitchen.
"I wish more clients would come and talk to me about those things before they do them," said Aaron Hatch, a CFP and co-founder of Woven Capital. "Sometimes if we just adjusted some things on their financial picture, we could get them a better rate on a line of credit, or they would be in a different position to leverage what they already have."
Keep reading: 5 Reasons Millennials Don't Trust Financial Planners
Working with a financial planner can provide you with an objective and an informed third-party opinion on what might be the biggest purchase of your life.
"The financial planner doesn't care whether you buy this house or that one, but hopefully they can help you find a home that fits in the financial context of your life," said J.J. Montanaro, a CFP at USAA.