Cost of Living Keeps Rising, but Your Paycheck Isn't — Here Are Expert-Approved Tips Just for You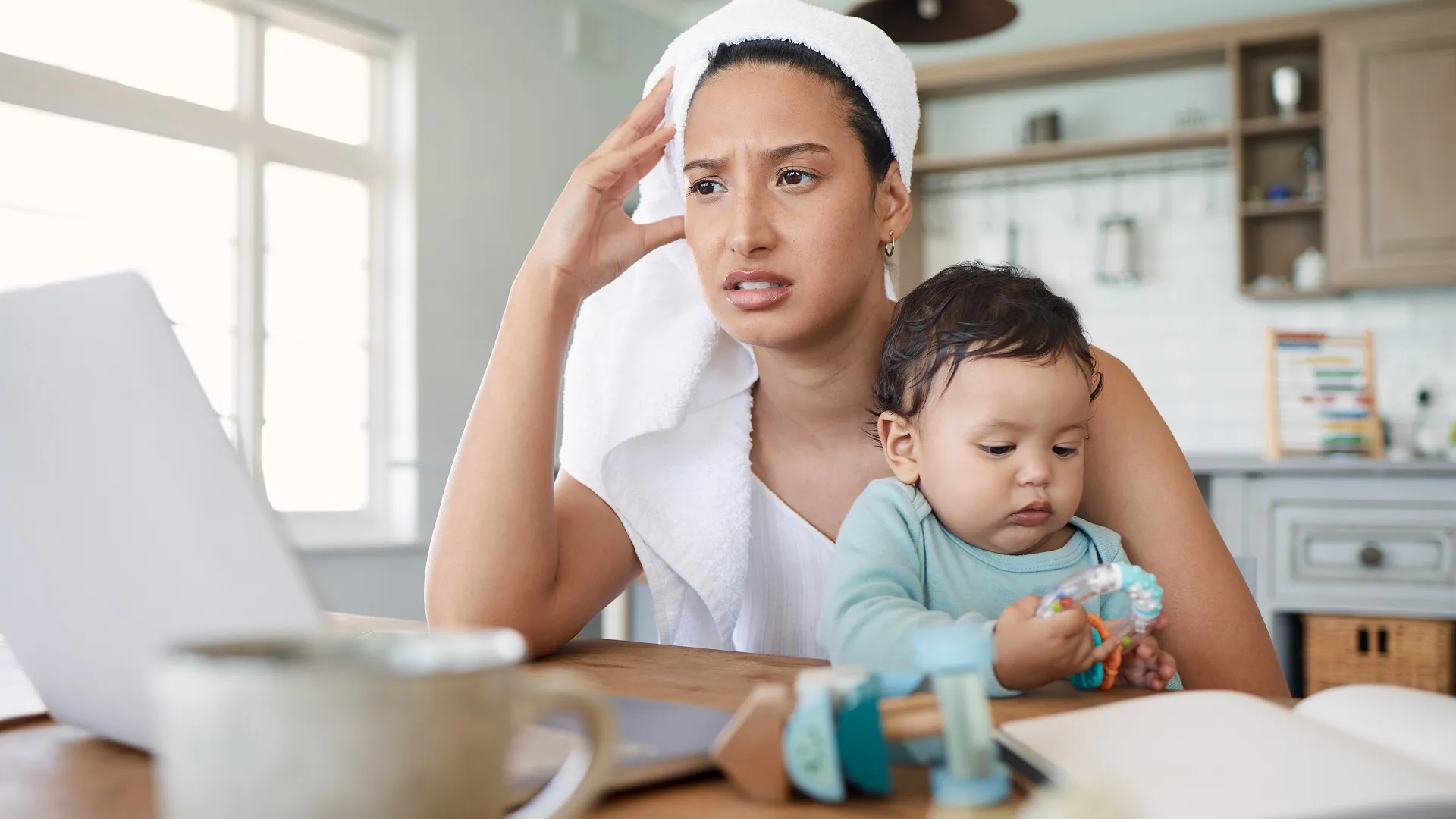 Although inflation is finally cooling down, that fact provides little relief for anyone who is currently struggling to make ends meet. Prices have increased 17% over the past three years, so if your paycheck has remained the same over that time period, it's been getting increasingly more difficult to afford everyday essentials.
If this situation is all too familiar for you, you may be wondering how to cope. GOBankingRates spoke with two financial advisors to get their best tips for dealing with rising living costs on a stagnant paycheck.
Track Your Money
Taylor Kovar, CFP, CEO at TheMoneyCouple.com, believes the first step you should take in this situation is to make yourself aware of exactly where your money is going.
"I am a big believer that you can't manage what you can't measure, so the first way to stretch your dollars is to ensure you know how much you have coming in and where it is currently going," he said. "Print out a copy of your recent banking and credit card statements and make sure you have a good understanding of where every penny has gone recently."
Look for Ways To Cut Costs and Bring in Extra Funds
If your income isn't covering your expenses right now, you will need to make some changes.
"In times of economic uncertainty, cash is king," Kovar said. "If that means downsizing apartments, selling stuff that has been laying around the house for years, buying a cheaper car or cutting out Starbucks, do it."
Negotiate With Service Providers
You may be able to save on services like your mobile phone and internet by simply asking for cheaper plans.
"One of the best ways to quickly see savings in your expenses is to pick up the phone and call each and every one of the companies that you pay monthly," Kovar said. "Ask them for a discount for the next six to 12 months, or if they have a reduced plan that they can [offer] you. You will be surprised just how many companies will gladly give you a discount in order to not lose your business. Remember, the person on the other end of the phone is human too."
Prioritize Paying Off Debt
Getting serious about paying off debt will help you both financially and emotionally, said Adam Puff, financial advisor and founder of Haddonfield Financial Planning.
"Paying off debt is important because it relieves financial stress, improves credit scores, and frees up money for saving and investing," he said. "To pay off debt, focus on budgeting, reducing expenses and allocating extra cash to pay off any debt as soon as possible."
Improve Your Financial Literacy
Taking the time to learn more about your finances can help you to thrive, even in challenging circumstances.
"Enhancing your financial skills and knowledge is valuable because it allows you to make informed decisions, build confidence, and set and achieve financial goals," Puff said. "In addition, it helps you avoid costly mistakes, maximize wealth accumulation, adapt to changing financial landscapes and communicate effectively with professionals. Continuously improving your financial literacy is a lifelong journey that empowers you to take control of your financial future."
Look for Ways To Increase Income
Inflation is difficult to deal with when your paycheck doesn't increase with costs, so it may be time to consider how to increase your paycheck.
"Increasing income is the obvious way to improve your financial situation and fight against inflation, but it can be challenging to do so," Puff said. "Some innovative ideas to consider while trying to increase income could include seeking job promotions and raises, exploring new job opportunities with higher salaries and growth potential, investing in your professional development by acquiring new skills and certifications to add value for yourself in the job market, starting a side business, and investing in income-generating assets such as stocks, real estate and dividend-paying funds."
More From GOBankingRates