4 Pieces of Dave Ramsey Money Advice That Might Not Apply to You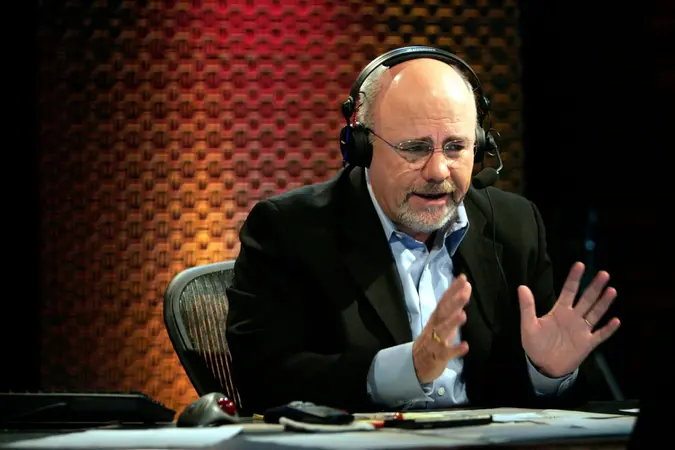 Mark Humphrey/AP/Shutterstock / Mark Humphrey/AP/Shutterstock
Personal finance expert Dave Ramsey has plenty of money advice to help you at every stage of life. From using his money management plan Dave Ramsey's 7 Baby Steps to advocating the debt snowball method as a key debt reduction strategy, he champions making savvy moves to get in control of your money and reach your financial goals.
There are some scenarios, however, where Ramsey's advice isn't always applicable to every unique financial situation. Here are four pieces of Dave Ramsey money advice that might not work for your situation.
Don't Use a Credit Card
Longtime fans of Ramsey are likely familiar with his thoughts on using credit cards. Or more specifically, why you should never use credit cards. 
In the past, Ramsey has talked about how excessive credit card use hurts your chances to build wealth. Instead of using a credit card and accumulating debt, he has recommended using cash or a debit card to pay for what you need. Despite the good intentions behind this advice, those who practice responsible credit card spending habits and pay off their card balance in full each month don't need to worry too much about their credit card usage.
Use Debt Snowball To Pay Off All Debt
The second step in Dave Ramsey's 7 Baby Steps encourages using the debt snowball method to pay off all debt, except what you owe on your home. Debt snowball prioritizes paying off debt with the smallest balances in full first while contributing minimum payments toward other debts. This allows for "snowballing" and gaining more momentum to pay off debt with the biggest balance.
It's OK to ignore the debt snowball method if you are already utilizing a different method, like debt avalanche. This approach goes the opposite way of debt snowball. It targets debt with the highest interest rate first and paying this debt in full while making minimum payments on all other debts. The final piece of debt paid off using debt avalanche has the smallest interest rate. While this approach lacks the quick wins associated with debt snowball, it helps save more money and time.
Young Adults Shouldn't Live With Their Parents
Ramsey's advice is more specific to generations like millennials and Gen Zers who move back home so they may have a bigger budget for discretionary spending on luxury items.
Here's where you're free to ignore Ramsey's advice: in situations where a young adult is facing financial hardship, like sudden job loss. If you lose your job or are not yet employed, young adults should live with their parents until they're able to get back on their feet again and move out.
Pause Retirement Contributions To Pay Off Debt
A post on Ramsey Solutions from 2022 reads, "If you're paying off debt, you should pause any contributions to your retirement so you can put more of your paycheck toward your debt."
While paying off any debt you have should be priority No. 1 in achieving financial freedom, this advice also means potentially missing out on employer match opportunities. If you focus on paying off debt first, and it takes years to get fully out of debt, you will have also missed out on years where your investments could be experiencing the power of compound interest.
More From GOBankingRates