Essential Money Tips for Surviving the 'Pandemic Spiral'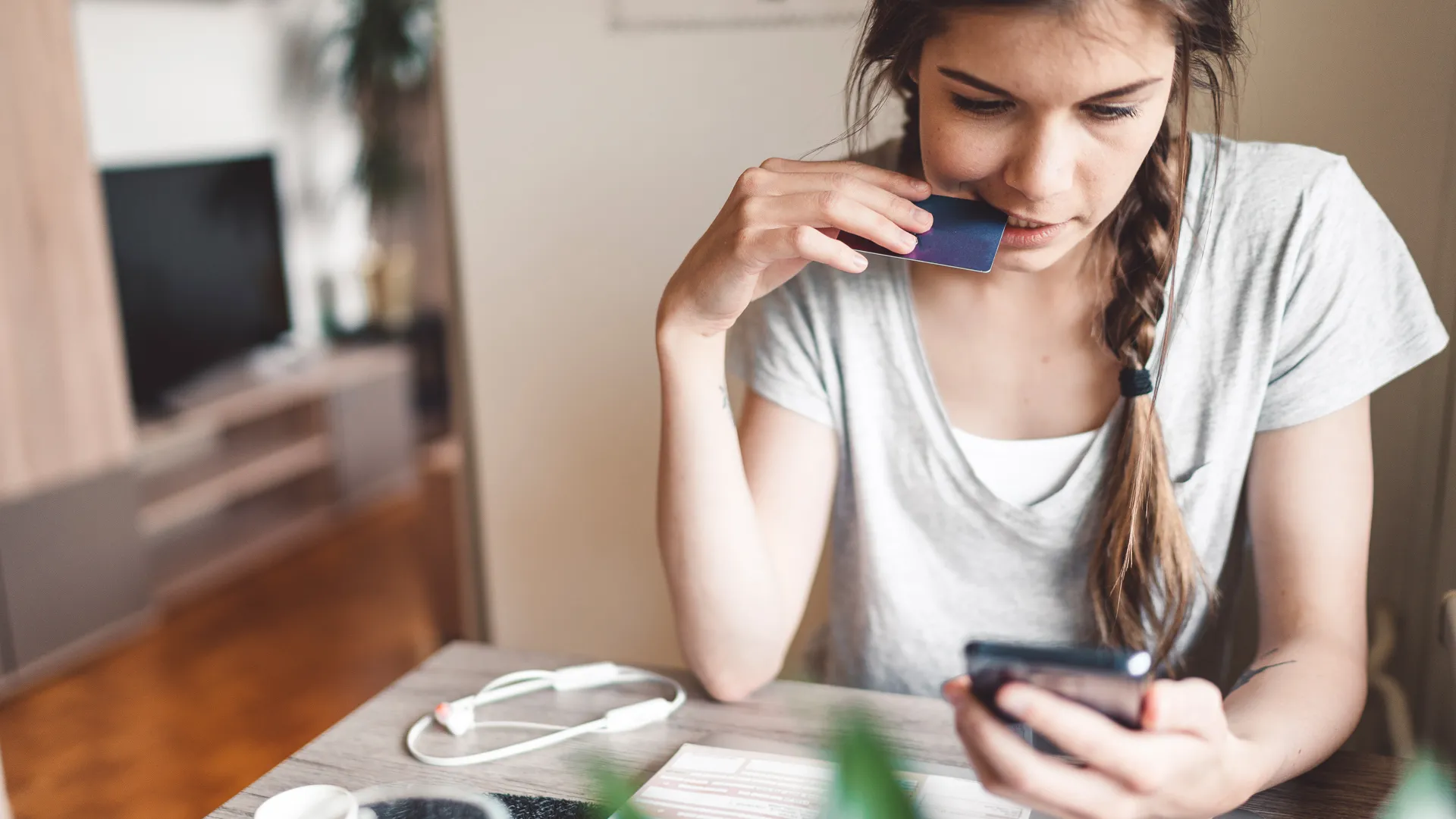 In a story for The Atlantic, writer Ed Yong put forth the idea that, thanks to the coronavirus, America is stuck in a "pandemic spiral" that's destroying, among many things, their budgets.
"Many Americans trusted intuition to help guide them through this disaster," he wrote. "They grabbed onto whatever solution was most prominent in the moment, and bounced from one (often false) hope to the next. (…) The country is now trapped in an intuition nightmare. (…) Americans are walled in by their own unhelpful instincts, which lead them round and round in self-destructive circles."
While trusting your instincts can be productive, it can also sometimes be disastrous — leading to financial ruin if you're "going with your gut" with every money decision amid the pandemic. Here are a few money tips that may go against your gut reaction, but that can save you from ending up broke by the end of the coronavirus pandemic.
Prioritize Emergency Savings
Yong said it's easy to fall into a "normality trap" when dealing with a crisis, as people want to return to "normal" ASAP rather than facing the uncertain world we are now in. Put into financial terms, you may be maintaining your normal spending behaviors if you're not one of the millions of Americans who have lost their jobs due to COVID-19. But just because you haven't lost your job doesn't mean that you won't, as the economy is still rocky for many sectors. Given this uncertainty, it's important to prioritize your emergency savings.
"As the COVID-19 pandemic makes clear, financial stressors can strike with minimal warning," said Greg Klingler, CFP, ChFEBC, director of wealth management for the Government Employees' Benefit Association. "An emergency fund is a crucial part of your budget, and you may need to contribute a bit less to your savings (retirement or debt payments) and/or wants (entertainment, clothes, etc.) to establish and fund it. All Americans should maintain three to six months of expenses in liquid cash."
Cut Costs Where You Can
In order to save more, you will likely have to spend less. If you're saving money by not commuting, not traveling and going out to eat less, save that money rather than blowing it on online shopping or panic buying.
Put Your Savings Into a High-Yield Savings Account
With the economy in its current state, you may be wondering if your money is still safe in a bank. Do not panic — the Federal Deposit Insurance Corporation covers up to $250,000 in each bank account, which means that even if your bank fails, your money is fully protected by the U.S. government.
"Keep your savings in an account where your money is liquid, such as a high-yield savings account," said Aly Russo, senior outreach specialist at FinanceBuzz. "These accounts typically have higher interest rates, so your money does some extra work for you."
Diversify Your Income
Yong posits that "serial monogamy of solutions" has led to America being stuck in a pandemic spiral. By that he means we have only concentrated on one possible solution at a time — closing businesses, wearing masks, etc. The better option is to combine multiple solutions at once.
To put a financial spin on this, you should no longer be relying on a single source of income. "Having a few different income streams means you have other options to fall back on when one becomes hit during a recession," said Andrea Woroch, a consumer and money-saving expert.
"There are so many options for earning extra income," she continued. "You can become a virtual tutor through sites like Varsity Tutors online or make up to $1,000 extra a month by pet sitting and dog walking through sites like Rover.com. There are plenty of people, such as healthcare workers and first responders, who are putting in extra hours right now and need help caring for their fur babies, so this is a viable option for anyone who likes animals. Other ideas include freelancing through Flexjobs.com or becoming a virtual assistant. You can also find remote jobs via Remote.co."
Keep Investing If You Can Afford It
Market volatility can lead panicky investors to withdraw their funds, but this isn't necessarily the right move.
"While you and your financial advisor should periodically assess and carefully consider rebalancing your portfolio, it's essential to remind yourself that you're not playing the day traders' game: you're investing for the long run and your long-term financial security," Klingler said. "Patience is truly a virtue when facing the ever-present volatility of the stock market. Unfortunately, I've seen a great number of clients make emotional, rash decisions during market turbulence, only to see them quickly backfire, undercutting their long-term financial security and putting them on a very difficult path to recovery."
Keep Contributing To Your 401(k) Plan
Although it's important to have liquid emergency savings, this doesn't mean you should stop contributing to your retirement funds (as long as you can still afford to). If your employer has temporarily stopped matching contributions, your instinct might be to stop contributing — but this isn't necessarily the right call.
"If an employer has chosen to suspend its match, it is likely prudent to help weather the storm and maintain its current employee base," said Chad Parks, founder and CEO at Ubiquity Retirement + Savings. "Reduction in a long-term benefit is worth the short-term trade-off. For individuals, this loss of a company match should not modify your savings strategy. It will not make or break your retirement."
"Even if your employer is not offering a match, if you are saving in your 401(k), you are gaining a government match," he continued. "Those tax dollars are going out the door one way or another. By saving in your 401(k), you are diverting those tax dollars from the government to your retirement savings."
Don't Assume Early Retirement Is Your Best Option
With the world in a state of upheaval, you may be tempted to retire earlier than previously anticipated. However, depending on your current financial situation, this might not be the best choice. If you're wondering if you should retire sooner rather than later, schedule a meeting with a financial advisor to develop a retirement plan so you can get a clear picture of what that would look like.
"That starts by understanding your values, vision and objectives," said Mark E. Bradford, CFP, senior vice president and wealth director of Bryn Mawr Trust Wealth Management in Berwyn, Pennsylvania. "What does retirement look like? It is different for everyone. Once the goal is qualified and quantified — what spending looks like today and what it will be in retirement — it is important to align resources such as investments, pensions, 401(k) (plans) and Social Security, then determine the gaps that exist. It requires a holistic approach."
Don't Buy a House Just Because Mortgage Rates Are Low
Every day there seems to be a new report about record low interest rates, which may tempt you to buy a home — especially if you, like many other Americans, are looking for more space as we spend more time home than ever before. Although mortgage rates are low, it's currently a seller's market — meaning, it's not a great time to buy. With home prices high, it's better to just wait it out for now.
Plus, now might not be the best time to make any long-term financial commitments given the uncertainty of the job market.
"Now is not the time to sign a new car lease, move to a more expensive home or make any long-term financial commitments," said Meredith Stoddard, experience lead, life event planning at Fidelity Investments. "During these times, it's vital that you take care of yourself and make time for what is most important to you — family, friends, simple pleasures."
Avoid Taking On More Debt
Yong discusses "the habituation of horror" as one of the reasons we may remain stuck in a pandemic spiral: "The U.S. might stop treating the pandemic as the emergency that it is. Daily tragedy might become ambient noise. The desire for normality might render the unthinkable normal."
If you're in a bad financial situation right now, you shouldn't assume this will be your new normal, specifically when it comes to being in debt. Perhaps you lost your job early on in the pandemic and had to rely on credit cards and loans to make ends meet. If your financial circumstances have since changed, so should your reliance on credit to get by. Just because you've gotten into debt doesn't mean you should keep piling it on. Make every effort to live within your means and pay down the debt you have now.
Ask For Help
If you're panicking about finances or have found your money situation spiraling out of control, seek professional help from a financial advisor.
"There is no shame in asking for financial help or guidance," said Jean Wilczynski, CFP, senior wealth advisor at Exencial Wealth Advisors in Old Lyme, Connecticut. "Most financial advisors who I know are happy to act as a sounding board even for folks who are not clients, so don't hesitate to reach out to one in your area — we are all hard at work and willing to help."
More From GOBankingRates