Extra Costs To Prepare For When Living on Your Own for the First Time

5 min Read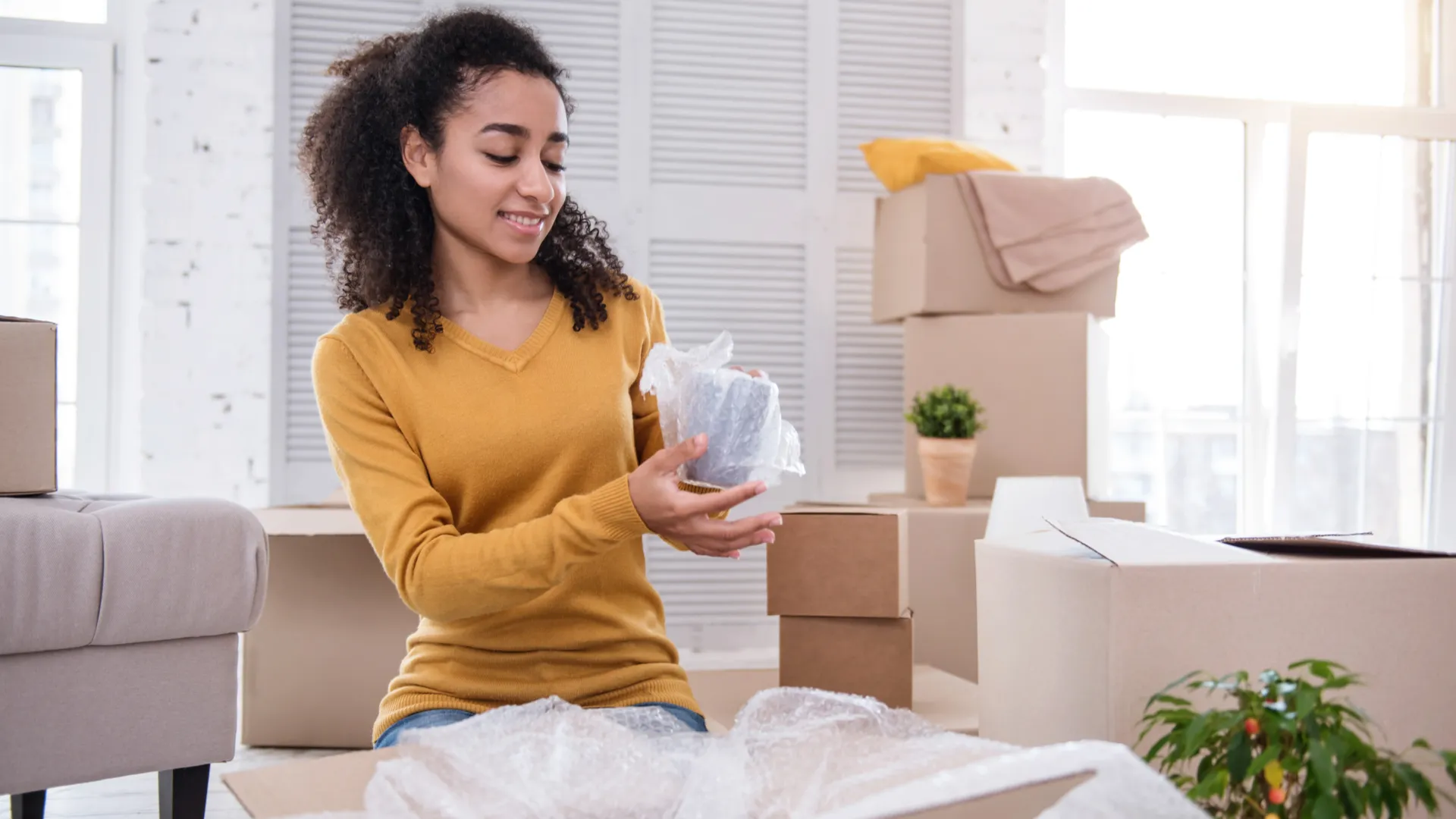 Rent and Security Deposit
Most experts recommend that you pay no more than 30% of your monthly income on rent. With today's soaring rents, you'll need a significant income in some locales to fit that target. According to Rent.com, one-bedroom rent nationwide went up 22.2% between March 2021 and March 2022, with the average monthly rent standing at $1,697.
POLL: Do You Think States Should Suspend Their Gas Taxes?
Before getting the keys, you'll need to pay a security deposit to the landlord to protect against damages. Typically, you'll pay a deposit equal to one month's rent, but some states allow landlords to charge twice the monthly fee. So, if your apartment costs the national average, stand prepared to pay about $3,400 — or more — before unloading your first box.
Moving
If you're moving locally and hauling the contents of a one-bedroom apartment, the cost might not be astronomical — maybe a few hundred dollars to rent a truck, fill it with gas and buy pizza for the friends who helped you. If you have to hire movers, Apartment List estimates the cost at $401 to $732 — more for a long-distance move.
Utilities
At Mom's house, or in your college dorm room, all you had to do was flip the switch and the lights came on. At your own place, you'll need to arrange for electric and gas service and — in some cases — water, trash or even sewer service. A recent report from Apartment List said monthly utility costs for a one-bedroom unit average $126, with the bulk of it ($84) for electricity.
Keep your budget fluid, however. As with everything else in 2022, energy costs are rising. The World Bank projects energy prices will rise 50% this year.
Internet
Internet service is as necessary today as electricity, with the quality and speed especially vital to customers, consumer-insight firm J.D. Power says. Expect to pay around $60 for high-speed internet each month.
Streaming Services
Once you have that great internet, you can run your favorite streaming services. In June 2021, J.D. Power reported that viewers were signed up for an average of 4.5 streaming providers at a monthly cost of $55.
Insurance
Even though you're just starting out, you might want to consider purchasing renters insurance to protect your valuables. If a thief broke in and walked off with your electronics, clothing, golf clubs and jewelry, for example, your loss could be significant. Renters insurance costs between $15 and $20 a month, insurer Nationwide estimates.
Parking
Before renting your apartment, verify whether it comes with off-street parking. If you have to fight for on-street parking, you might wind up having to pay for garage parking. And it can be pricey. In Boston, the cost averages about $255 per month; in San Francisco, it's about $340, SpotHero reports.
Furnishings and Accessories
Friends and family might have some extra furniture or kitchenware for your first pad, but you'll find you need more things the longer you live in your apartment. Room-darkening blinds? A shower curtain? A desk chair? Set aside something in your budget each month for essentials. (Check out Facebook Marketplace or your local thrift shop for some items to help stretch your budget.)
Groceries
You might have chipped in on the food bill when you lived under your parents' roof, but the responsibility for filling the fridge falls fully on you when you live on your own. The U.S. Department of Agriculture estimates a woman from age 19 to 50, living alone, will spend $268 a month on food if she follows a thrifty food plan. For a man of the same age, groceries will cost $335 per month. Budget up if you plan to entertain friends — or ask them to chip in a dish to share.
Living on your own is exciting, for sure. But remember it involves paying more than just rent. The extra costs will add up quickly and could bust your budget if you're not prepared.
More From GOBankingRates
About the Author