Is Your Financial Future as Bright as Most Americans'?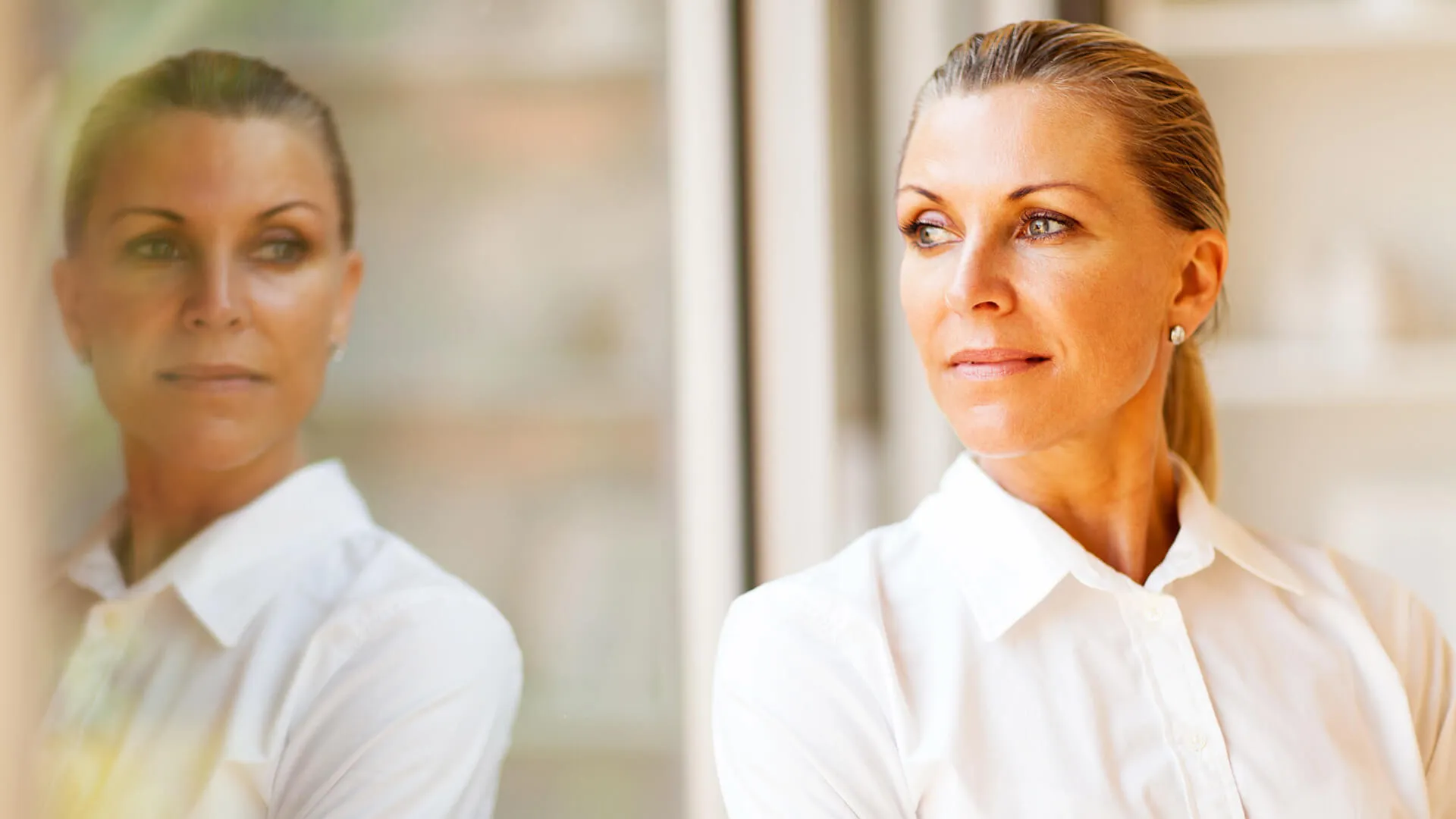 What are your money goals, fears and concerns this year?
GOBankingRates partnered with mobile personal finance platform MoneyLion to survey nearly 1,000 Americans about their financial concerns, outlooks and goals for 2018 — and the responses might surprise you.
Click through to see how your financial outlook compares to other Americans'.
Most People Believe Their Finances Will Improve in 2018
Most of the Americans surveyed (about 67 percent) believe they will be better off financially in 2018 compared to 2017. Approximately 28 percent believe their overall financial outlook will be the same, while only about 6 percent think they will be worse off this year than last.
Improving Credit Is Americans' No. 1 Financial Concern
Americans were asked to identify their top three financial concerns going into 2018, and 73 percent said improving credit is one of their biggest concerns.
Their next biggest concern is managing debt (50 percent), followed by saving more money (41 percent) and making enough money (37 percent). Meanwhile, Americans are least worried about taking care of parents (7 percent), saving for retirement (12 percent) and job security (14 percent).
What Will Affect Americans' Personal Finances Most in 2018?
In the MoneyLion survey, Americans were asked to explain why they believe their finances will improve, stay the same or be worse off in 2018 compared to 2017.
Those who believe they will be better off financially said it's because they will be making more money, managing their money better, saving money or relocating and starting a new job, among other reasons.
Meanwhile, some respondents who believe their finances will be the same said it's because their expenses and income are not changing this year. And those who believe they will be worse off said they have too much debt, their expenses increased or they experienced a job loss, among other reasons.
Most Americans Believe Their Income Will Increase in 2018
Survey respondents were asked how they expect their income to change in 2018 compared to 2017, and about 63 percent responded that they expect to have more income. Thirty-one percent said they expect to have the same income, and about 6 percent said they expect to have less.
Economists believe that a tightening labor market will lead employers to pay their workers more in order to retain them. Economists predict that the average annual wage growth will exceed 3 percent this year, reports USA Today.
How Will Living Expenses Change in 2018?
Although most Americans surveyed believe their income will increase in 2018, most believe their expenses will stay the same.
Survey participants were asked to estimate how their expenses will change in the following categories: home, car and transportation, healthcare, education, travel, entertainment, food, gifts, taxes and unexpected expenses. For each category, the majority of respondents said they do not expect their expenses to change from the previous year.
Most Americans Plan to Pay for Expenses With a Higher Income
When asked how they plan to pay for their expenses in 2018, the majority of respondents (65 percent) said they plan to cover costs with a higher income from their job. Survey participants were allowed to choose as many answers as applicable.
The next most popular response was "getting a personal loan" (19 percent) and "using my savings" (18 percent). The least popular response was "earnings from investments" (11 percent).
Optimistic or Anxious: How Do Americans Feel About Their Finances?
Although most Americans believe they will make more in 2018 and expect their expenses to stay the same, 28 percent of survey participants said they feel "anxiety" when asked which emotion best describes how they often feel about their finances.
The second most popular answer was "optimistic" (19 percent), followed by "depression" (13 percent) and "hope" (12 percent). The least popular responses were "jealousy" and "envy," which each had about a 0 percent response.
A previous GOBankingRates survey found that the biggest causes of financial anxiety among Americans are never being able to retire, always living paycheck to paycheck and living in debt forever.
Many Who Feel Optimistic About Their Finances Cite Better-Paying Jobs
People who said they feel optimistic about their finances were asked to explain why they feel this way. One of the most common answers: They will be making more money this year through a new job, promotion or pay increase.
Other reasons included having a positive outlook, becoming better at managing finances and getting positive returns from investments.
Most Americans Track Their Income and Expenses
Over three-quarters of Americans surveyed said they do track their income and expenses, while only 24 percent said they don't. Creating and sticking to a budget is a smart way to achieve your financial goals this year.
"The first step to really improve financial health is knowing what you're making and how much you're spending, which then leads to understanding whether you're spending too much according to your income," said Tony Ouyang, director of marketing at MoneyLion. "Once you've gotten this basic knowledge of your financial situation, that's when you can start planning for tomorrow through saving and investing."
Manual Methods vs. Apps: How Are People Tracking Their Budget?
Although there are various online tools and apps available to help people track their income and expenses, the majority of Americans (67 percent) still rely on their own spreadsheets or manual methods to keep track of their spending.
Survey respondents could select all the different ways they track their budgets. About 30 percent use the MoneyLion mobile app, 17 percent use online tools such as Mint, and roughly 10 percent use another method.
People Who Don't Budget Don't Know Where to Start
Survey participants who said they don't track their income and expenses were asked to share the main reason why they don't — and nearly half (47 percent) said that they don't know where to start.
The next most popular reason for not tracking income and expenses was "don't have the time" (31 percent), followed by "other" (9 percent) and "too difficult" (7 percent).
For budgeting beginners, try the 50-30-20 rule: Use 50 percent of your income to cover needs, 30 percent to cover wants and put 20 percent toward savings and debt.
Majority of Americans Have Fair or Poor Credit Scores
Most Americans surveyed (about 59 percent) said their credit score is between 500 to 600. Those whose FICO scores range from 580 to 669 are considered to have fair credit, while any score below 580 is considered to be very poor.
About 16 percent have credit scores ranging from 300 to 499 (poor credit), and about 15 percent have scores ranging from 601 to 660 (fair credit). Less than 6 percent of those surveyed have scores in the good to exceptional range (670 and up), and about 5 percent don't know their credit score.
Improving Scores Is Still the Biggest Credit Challenge Among Americans
Over half of the people surveyed (55 percent) said their biggest challenge when it comes to their credit, credit score and credit report is improving their credit score.
The second most common credit challenge is fixing errors related to their credit score and report (13 percent), followed by accessing affordable credit (9 percent) and understanding what actions affect their credit score (8 percent).
To improve your credit score in 2018, review your report to find and correct errors, avoid making late payments and pay off big credit card balances.
But Some Americans Say Their Credit Scores Are Improving
When it comes to Americans' credit scores, there is some good news: About 43 percent of Americans who took the survey said their credit scores increased between 2016 and 2017, while about 39 percent said it decreased.
Approximately 14 percent said their credit score remained the same between 2016 and 2017.