Gen Z vs. Millennials: Their Spending and Saving Habits Examined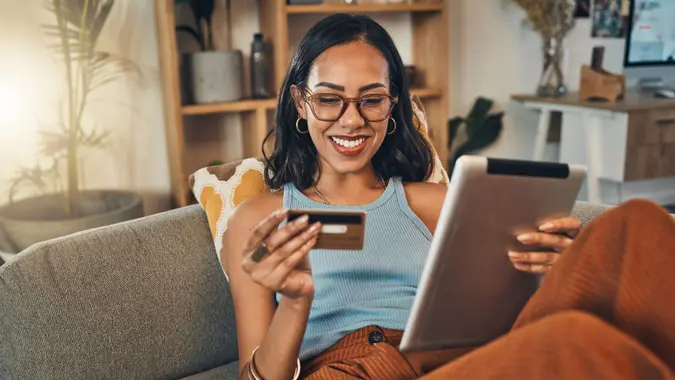 PeopleImages / Getty Images/iStockphoto
Those who came of age during the 21st century experienced some of the biggest economic ups and downs in history. Namely, millennials and Generation Z have lived through the Great Recession, followed by an incredible 10-year bull market, then an unprecedented global pandemic and historic inflation. Not surprisingly, these events had a huge impact on how each generation spends and saves.
Save More: 10 Things To Stop Buying in 2023
See: 3 Ways Smart People Save Money When Filing Their Taxes
Smart Shopping: 10 Best New Items Coming to Dollar Tree in 2023
Gen Z encompasses anyone born in or later than 1997, making the oldest age 26, according to Laura Adams, a personal finance expert with Finder.com. Millennials (also known as Gen Y) are the next more senior generation, she said, born between 1981 and 1996 and aged 27 to 42. "Because of the broad age range between the generations, it makes sense that their spending and saving habits vary considerably," Adams said.
Spending and Savings Habits That Gen Z and Millennials Share
Despite their differences, there are some similarities between millennials and Gen Z. For one, both generations prioritize sustainability and environmentally friendly brands when making purchases, according to Laura Sterling, vice president of marketing for Georgia's Own Credit Union.
"Both are digital shoppers and prefer brands with a large online and social media presence," Sterling noted, adding that both generations make up a large percentage of online shopping. 
They're also suspicious of credit cards and prefer "buy now, pay later" programs. 
Additionally, Sterling pointed out that a large percentage of millennials and zoomers have side hustles.
"While both generations tend to dislike budgeting, both generations are aware of the importance of saving," Sterling said. "Student loan debt is the biggest obstacle to saving for both Gen Z and millennials."
Take Our Poll: What Are Your Financial Priorities in 2023?
How Gen Z and Millennials Differ With Money Habits
Even though both generations value saving money, Gen Z is far ahead of millennials in terms of how much they're putting away. According to Finder's Consumer Confidence Index, Gen Z saves an average of $857 per month, while millennials save $294. Gen Z also has an average of $10,062 in savings compared to $7,165 for millennials. 
"The reason that millennials don't save as much as Gen Z is likely because they have more financial responsibilities," Adams said. "For instance, many are homeowners, have families and pay higher ongoing expenses, such as groceries, clothing, insurance and medical costs."
Sterling added that having lived both through a recession and in an era where families could no longer rely on pensions has made Gen Z more savings-focused. 
When it comes to spending, Sterling said that millennials and Gen Z have very similar habits. However, millennials are more likely to spend more for a great customer experience, where Gen Z is more likely to switch to a lower-priced alternative. Additionally, she said that Gen Z spends a lot on electronics, technology and health/wellness, while millennials prioritize spending on travel and experiences. Further, Gen Z is more likely to shop secondhand and resell items. They also have less credit card debt than any other generation.
More From GOBankingRates