How To Get Going on Your Financial Resolutions If You Haven't Started Yet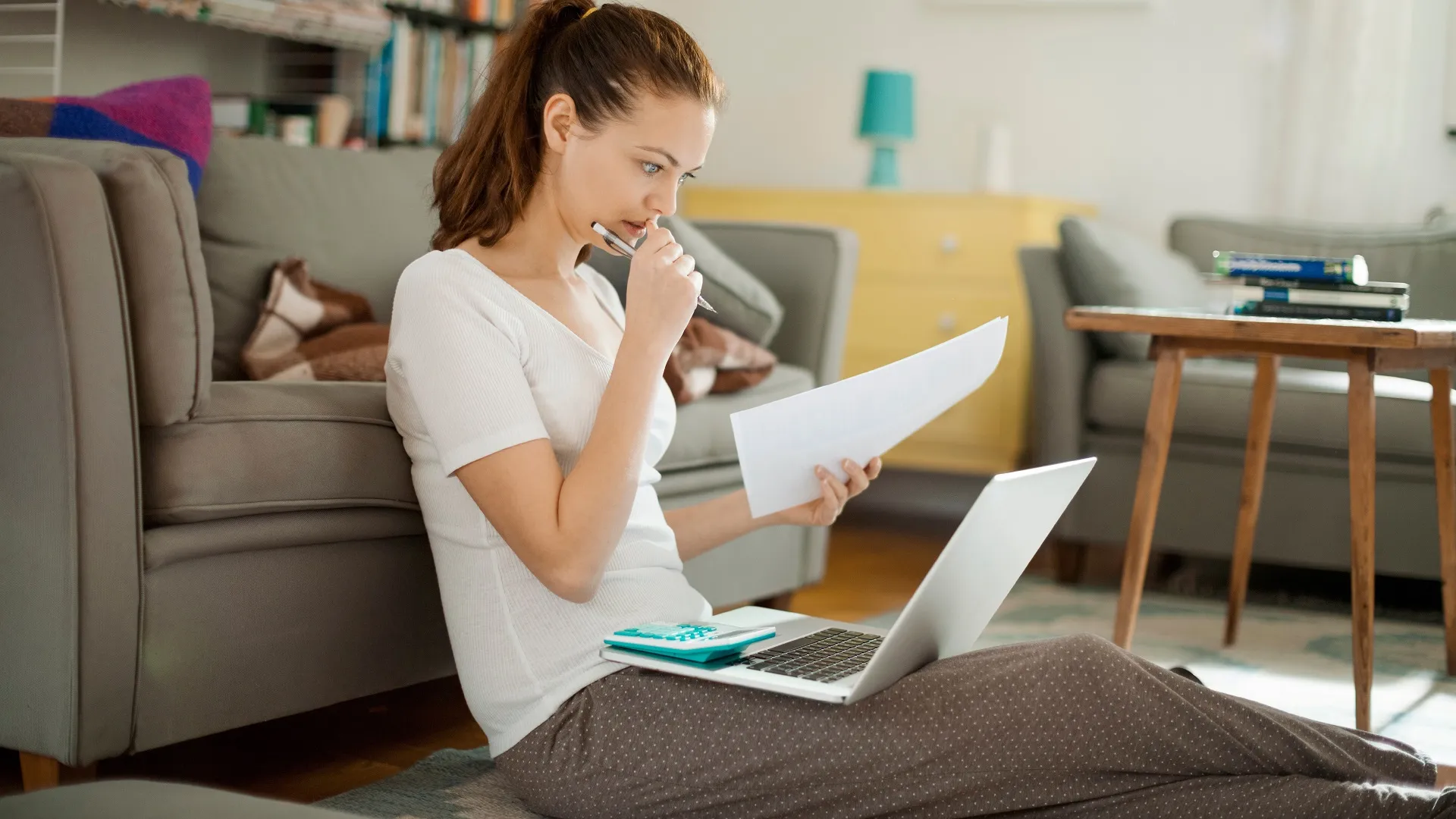 We're only a couple of weeks in, but so far, 2023, hasn't exactly been the light at the end of the tunnel we were all hoping for in the gallows of 2022.
If you're delayed in kickstarting your financial New Year's resolutions, you're certainly not alone. But if you're feeling like it's too late to start your resolutions or that you just lack the willpower, we've got tips that might help you to feel differently. 
"As with any personal goals for a new year, a late start is better than no start," said Dr. James Philpot, a certified financial planner and associate professor of finance and general business at Missouri State University.
Here's a look at 7 expert-backed ways to get to work on your New Year's financial resolutions.
1. Get Specific
Like Philpot said, it's OK to get started late, and if you do, you'll want to get specific about your goals.
"Every new year, people typically set financial resolutions that we think we should work toward like 'save money' or 'spend less,'" said Cara Pace, a former personal finance blogger at Squeeze. "While these are great goals, they're hard to get motivated for and it's not always easy to figure out how to get started on such a broad goal. Instead, I like to frame resolutions around what I want to do instead. Having a specific goal makes it more relatable – and attainable. If your financial resolution is to 'save money,' think about something you specifically want to save.  Even if it's a long-term goal like adding more money to your retirement account, give it life by adding a specific want to it."
2. Place Your Goals Where You Can See Them Daily 
"The first step is to write down your goals if you haven't already," said Joey Ruffalo, Ramsey Solutions Master Financial Coach. "I tell my clients to print them out and put them in places you frequent like on the fridge or bathroom mirror. If your goal is to pay down debt, make a fun game out of it. For example, write a word and color in a little bit each time you lay down a certain amount. Visually seeing your progress will motivate you to continue towards your goals." 
3. Start Small
"Sometimes a goal can seem quite impossible to reach," said Brannon T. Lambert, owner of Canvasback Wealth Management. "Let's say you have very little put away and little extra cash flow but you would like to save for a down payment on a home. This scenario would cause most people to not even try. That is the wrong mindset. Begin small. Even if you think it won't help, just get in the game. Start with whatever amount you can afford to save. Then over time increase that amount little by little, and raise it, again and again, every so often."
4. Focus On Behaviors Instead of Numbers — and Make It Easy
"My number one tip to get started on your financial goals is to focus on behaviors instead of numbers and to make it as easy as possible for yourself," said Marjolein Kok, simplified personal finance coach and educator. "Instead of saying 'I want to save $5,000 this year,' which can feel so daunting, it's hard to even get started, set yourself a goal based on how you will get there, like 'I will transfer $100 to my savings account every week'."
Kok reasons that not only does this approach give you the joy of accomplishment every week, which in turn creates momentum, but it also helps build good habits. "To make it even easier for yourself to achieve your new goal you can also set your transfers on auto-pilot," Kok said. "All you need to do is check in every week to make sure it went through, and experience the feeling of accomplishment, knowing you are heading towards achieving your goal."
5. Make a Visual Timeline
"Most people are visual and they understand more if they actually see where they are when it comes to achieving their goals," said Anton Konopliov, CEO and founder of Palma Violets Loans. "To do a visual timeline, draw a straight line and divide it into 24 sections, each section representing half a month in the calendar. Shade the elapsed time and then take a look at the remaining time for you to achieve your goal. It is getting shorter by the second, which should create a sense of urgency and make it easier to get going on your financial resolution."
6. Get Inspired With Books
"If you'd like to earn passive income or start investing — research books, advice and online courses you can take to learn more," said Jessica Warren, ACA, chartered accountant and personal development guide. She recommends "Think and Grow Rich" by Napoleon Hill, "Rich Dad Poor Dad" by Robert T. Kiyosaki and "The Four Hour Work Week" by Timothy Ferriss as some of her favorite inspiring books on personal financial freedom. 
7. Remember That It's Not About What You Make, It's About What You Do 
"Focus on the areas you have control over: Budgeting, spending and saving," said Sarah Blanchfield, financial therapist and founder of My Bulletproof Budget – now called Leo & Vern. "What happens most often is people focus on income, an area they typically have very little control, and then they feel helpless because they don't feel they can affect real change. Make the most with what you have now and then when you have more you will know what to do with it."
More From GOBankingRates

BEFORE YOU GO
See Today's Best
Banking Offers