Biden, Vaccines and Interest Rates: What's Next for Your Money in 2021?

7 min Read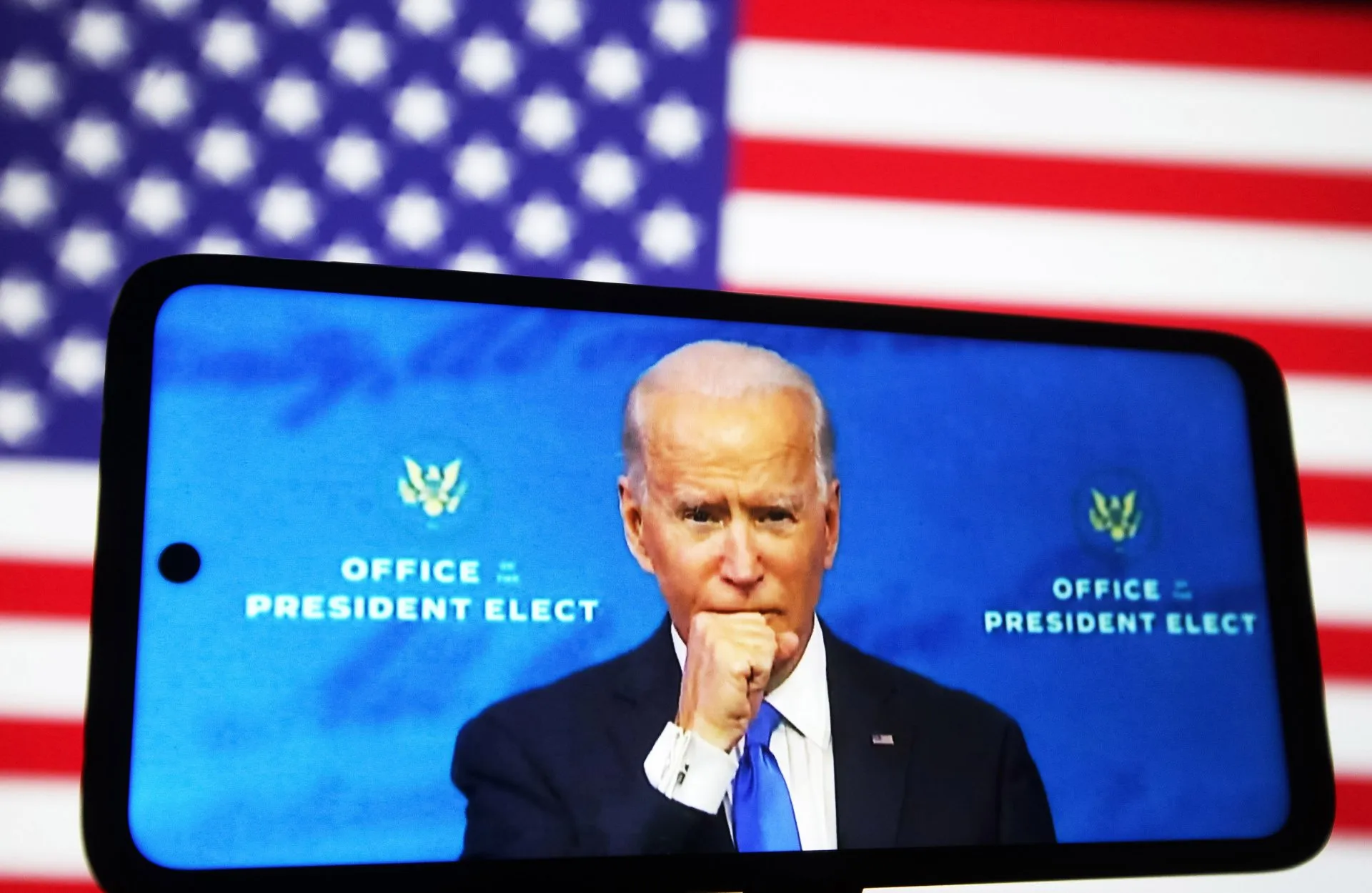 What to Expect in 2021
Capital Group economist Darrel Spence said the U.S. economy is in unchartered territory. Although there have been pandemics before, the U.S. has never reacted in a way that it has during the COVID-19 pandemic by shutting down large parts of the economy. So predicting when the economy will recover is more challenging. "Economics doesn't have a lot of good tools for analyzing a pandemic," he said.
The Economy Will Recover in 2021 – If Most People Can Get a Vaccine
Spence said he isn't thinking of when the economy will recover in terms of calendar years but rather in two periods: pre- and post-vaccine for COVID-19. That said, he does expect to see improvement in 2021 once a vaccine for COVID-19 is widely available. That will allow consumer behavior to return to normal and boost the economy.
Doses on Pause: With Speedy Delivery a Sticking Point in Vaccine Negotiations, Pfizer Stock Plummets
Wall Street Will Recover Before Main Street Does
The stock market already has recovered since the big selloff in response to the pandemic. In fact, there might be too much optimism on Wall Street. Spence said the market doesn't seem to be taking into consideration that many Americans still are struggling. "The technical recession is over, but the real recession is about to begin," he said.
Big Bets: Biggest Stock Climbs and Falls of 2020
There Will Be More Pain Before the Economy Recovers
Before the economy recovers, Spence said many Americans will continue to struggle financially. The labor market still is weak, and consumers are facing a lot of financial obligations they might not be able to pay, such as rent that is owed. The amount of damage that has been inflicted by the pandemic will make a recovery more difficult. Spence said he expects the economy to come out of the pandemic limping rather than moving ahead at a full sprint.
'3+ Years' Until Normal: Job Growth Falls Sharply While COVID Cases Spike
The New Administration Won't Have a Big Impact on the Economy
Spence doesn't expect there to be sweeping changes once President-Elect Joe Biden takes office in January. If Republicans maintain control of the Senate, the government will remain divided, and there will be gridlock. Spence also said that, despite popular belief, whether a Democrat or Republican is president has little impact on the stock market and economy.
New Administration: What a Biden Presidency Means for Your Wallet
Interest Rates Will Remain Low
Interest rates should continue to remain very low in 2021, Spence said. That's good news for borrowers. In particular, low mortgage rates could help continue to fuel home sales.
However, low interest rates can create challenges for older adults whose retirement savings are in conservative investments. There's the risk that their investments won't grow enough, and they'll run out of money in retirement. Spence said this highlights the importance of saving for retirement from a young age to give your savings more time to grow.
How to Manage Your Finances in 2021
Planning for the year ahead is challenging, considering that so much economic uncertainty remains. "We don't know what is going to happen," said Capital Group wealth strategist Leslie Geller. That's why she's been advising people to focus on what they can control. That means getting back to basics.
Explore: 11 Basic Money Moves Everyone Should Make During Hard Times
Assess Where You Are Now Financially
"The first thing to do is take a step back, be realistic, be kind to yourself," Geller said. Before trying to make a plan for your finances for the New Year, assess where you are now financially. "Get an understanding of what your assets are, what your debt is—what's coming in, what's going out," she said.
Once you know where you stand, it will be easier to move forward.
How to Do It: 12 COVID-Proof Money Tips From Financial Planners
Get Your Financial House in Order
Geller said the pandemic has led to an increased willingness among people to discuss topics they typically want to avoid: money, mortality, estate planning and family dynamics. However, their willingness to have discussions hasn't necessarily prompted them to take action to get their financial house in order, she said.
Make sure you actually mark off things you've had on your financial to-do list, such as drafting a will, buying life insurance or creating a financial plan based on the information you have. "To keep putting things off is not healthy anymore," Geller said.
Talk Now: How To Talk to Your Parents About Their Estate Plan (Without Making It Awkward)
Make a Plan to Tackle Debt
If you have federal student loans that have been suspended as part of the pandemic relief, be aware that loan payments will resume after January 31, 2021. Geller recommends that you start finding room in your budget now to make student loan payments again. If you won't be able to afford your payments, look into the federal student aid's income-driven repayment plans or deferment or forbearance options.
Learn More: What If Biden Can't Cancel Your Student Loans?
Focus on Saving
If your job hasn't been impacted by the pandemic, make an effort to boost your retirement savings. Geller said it's especially important for higher-income earners to contribute as much as possible to a workplace retirement plan to reduce taxable income. If tax rates do rise under a Biden administration, saving more for retirement could help reduce the taxes you pay.
Find Out: How to Protect Your Retirement Savings During the Coronavirus Pandemic
Don't Alter Your Long-Term Plan
If you already have a financial plan and a diversified investment portfolio, don't alter your long-term plan. Spence said that if you're wondering what you should do in 2021, "Sometimes the answer is, 'Nothing.'"
More From GOBankingRates
About the Author