Here's Why This Former Advisor Says Asset Class Investing Is Better Than Picking Individual Stocks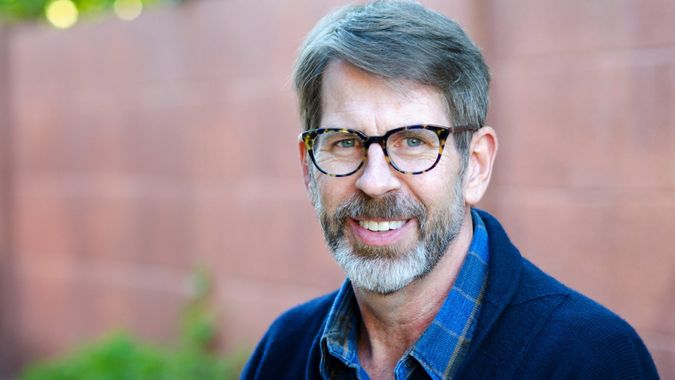 ©Bret Stein
David Stein is the founder of the personal finance site Money for the Rest of Us, which helps people learn to invest for the long term. Prior to launching the site, Stein worked for close to two decades advising and managing assets for institutions and financial planners. He served as chief investment strategist and chief portfolio strategist at FEG Investment Advisors, a $15 billion investment advisory firm. Stein now uses the investment insights and tools he learned and developed as an institutional investment advisor to help individuals save and invest for retirement.
Learn: 13 Ways To Invest That Don't Involve the Stock Market
GOBankingRates had the opportunity to chat with Stein about his 'asset garden' approach to investing and why you shouldn't bank on NFTs to make you rich.
What advice would you give your younger self about investing?
Focus on asset classes rather than trying to pick individual stocks. Asset class investing can be just as interesting as researching companies — and certainly more rewarding, as it isn't dependent on outsmarting other investors.
See: 26 Best Ways To Invest Your Money Right Now
What is the best thing you did to boost your own portfolio?
I use an "asset garden" approach. Flower gardens aren't optimized but have a variety that suits the gardener's taste. Likewise, my portfolio isn't optimized but has a dozen or more different asset classes with varying return drivers that aren't dependent on accurately predicting the future.
When it comes to investing for the long-term, what should people focus on?
People should focus on asset classes. An individual stock will only outperform the market if the company does better than the consensus view reflected in the stock price. Most individuals (including most professional investors) don't have the informational edge to identify stocks where the consensus is wrong, and the stock is mispriced.
Find Out: 7 Best Ways To Start Investing With Little Money
What is the biggest mistake people make when it comes to investing?
The biggest mistake individuals make is confusing speculation with investing. Investments such as stocks, bonds and real estate have positive expected returns, usually because there is a cash flow component, whereas the returns of speculations, such as cryptocurrencies, NFTs and art, are much more uncertain because there is no cash flow. The returns depend entirely on others paying more in the future. Most of your portfolio should consist of investments complemented with a few speculations.
More From GOBankingRates
Jaime Catmull contributed to the reporting for this article.