I'm a Financial Advisor: Here's How Often You Should Review Your Financial Plan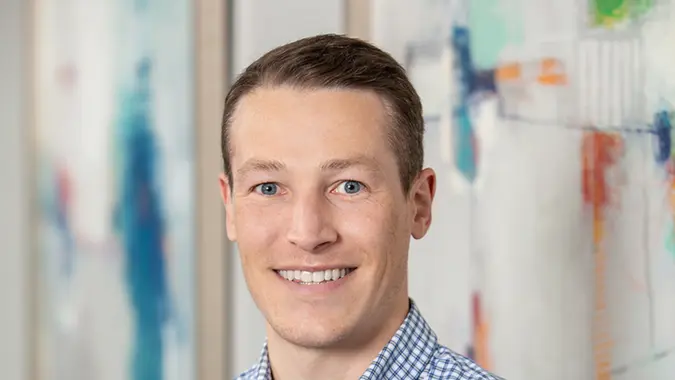 ©Jordan Patrick
A financial plan is a smart way to document your goals — such as purchasing a home, saving up for a vacation, building an emergency fund or funding your retirement — and how you're going to make progress toward those goals. But, just like a New Year's resolution you set in January but forget about by March, these plans are worthless unless you actually review them to make sure you are staying on track.
GOBankingRates spoke with Jordan Patrick, CFP at Use Commas, about how often you should be reviewing your plan and signs that your financial plan may need an update.
Review Your Plan at Least Once a Year
Patrick said that you should do a formal review of your financial plan "at least once a year, but you can review this a few times throughout the year too."
"I don't think you have to do this on a weekly or monthly basis," he continued, "but as life changes and as your goals begin to change and evolve, you can reevaluate your situation and see if what you're doing still makes sense."
Why You May Want To Review Your Financial Plan More Than Once a Year
As Patrick noted, there are some life changes that would warrant a review of your financial plan, even if you haven't hit the year mark.
"All throughout life, things are going to change," he said. "You're going to have different desires. You're going to have different priorities. You'll want something that you didn't want in the past, or vice versa — you'll not want something that you did want before. It could be losing a job. It could be growing your family. There are a number of things that could change over time."
In addition to a change in goals or life circumstances, sometimes external events can be a cause for an extra review of your plan.
"I've worked with people who, nothing's really changed in their life and their goals haven't changed — nothing that would indicate a red flag that it's time to take a look. But maybe external circumstances have impacted the plan in ways that they didn't even realize," Patrick said.
He gave several examples of external events that would warrant a review: "Maybe their investment returns were either higher or lower than they planned. Or they got some kind of big bonus through work or some kind of windfall that added to their savings."
In these cases, a review of your plan will often help you realize that your goals may have changed.
"They might realize, we can actually retire earlier now or we can afford to purchase that home a little sooner," Patrick said. "Once you're in a rhythm of looking at it at least on an annual basis, you might identify those opportunities to say, we're ahead of schedule or behind schedule, and we can adjust things accordingly."
2 Tips for Creating a Financial Plan That Can Adapt to Your Changes
Because circumstances can change — both within and without of your control — it's important to create a financial plan that is flexible.
"Most people don't know what they want life to look like next week, let alone 20 years from now," Patrick said. "Creating a plan that's flexible and then consistently reviewing it can allow you to both stay on track and make adjustments as needed."
Patrick also recommends automating as much of your plan as possible, which could mean setting up automatic transfers from your checking or savings account to an investment account or retirement account, depending on your goals.
"I personally don't have the willpower to constantly remember what's on my financial plan, so setting up automations, where the stuff is just happening for you without having to think about it, is key to success," Patrick said. "Then, revisit those automations and the plan on an ongoing basis to make sure that what's happening still aligns with your goals and objectives."
More From GOBankingRates