How To Recover From a Summer of Spending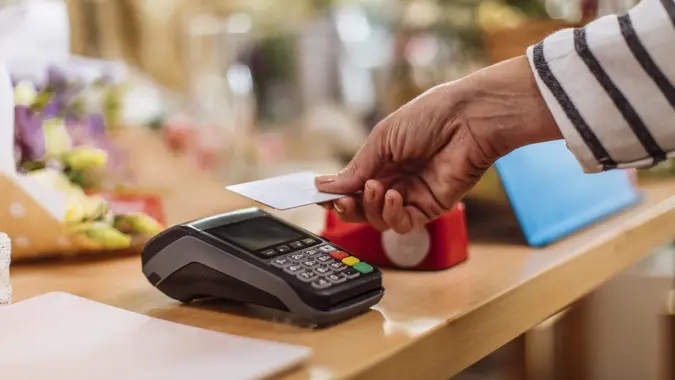 September is here, which means the end of all summertime fun and the start of a new school year. Several financial areas of concern may be magnified as people begin to find a new routine that creates steadiness and consistency. 
'Get Rich Slow': Dave Ramsey Offers the Key to Lasting Wealth
Find Out: How To Save $200 on Your Grocery Bill Every Month
During the summer months, it is easier to grab food on the go or have weekend excursions that come at an additional economic cost that may not have been properly budgeted for. What does a family do to get back on track managing their finances after a summertime of enjoyment? At the same time, if there are school-age children, what additional resources must be allocated to ensure your children are adequately prepared for class?
Here are some things you should do to get back on track after a summer of spending.
Review Monthly Summer Spending
Review your monthly statements for June, July, and August to determine what were one-time expenditures versus regular spending. 
Oftentimes, people will not exercise discipline or careful monitoring of their spending as prudently as they would when they maintain a routine or schedule.  A dinner out one evening, a trip to the beach, or a weekend getaway with friends may be spur-of-the-moment opportunities to relax and enjoy.
Assessing what you spent to determine if you have detrimentally impacted your overall financial goals and objectives is critical to your overall economic success.  
Take a Financial 'Fast'
Go on a financial fast. Simply put, a fast is to abstain or monitor one's eating habits for a certain period, so apply this to your finances.  A financial fast is making a commitment to purchasing the things one needs versus what one desires. It is a perfect way to offset potential overspending and minimize any existing deficits one may have established. 
Create a Back-to-School Budget
If you're a parent, September has unique expenses. Create a back-to-school budget for your children's school supplies and enlist their help in looking for discounts and sales. Most schools will provide a list of essential items necessary to help students optimize their learning experience for their specific grade level.
Allowing your children to be actively engaged in purchasing the supplies will also give you the chance to teach them basic financial literacy principles. 
Make a Budget for Summer 2024
Include increased summer spending in your overall annual budget moving forward. Many people recognize that December is a time when one may withdraw money for holiday spending. Adopt the same principle. If you reflect upon your summer and you can determine there are consistent activities for your family, begin to create a line item for summer expenditures as well.
For example, if you are known for hosting one amazing barbecue for friends and family, or you take the children to spend the summer with their extended family members, or you travel at least one week out of the summer months, evaluate how much money is generally spent and spread out the expense over time.
Avoid the pitfall of a financial hangover caused by the desire to create summer memories. What most people don't recognize is that when you plan, you can pay less for many seasonal activities simply because you made the purchase ahead of the scheduled trip. To illustrate the point, many states offer significant discount passes for attraction sites based on the number of days a family is staying in the significant state. 
They offer steep discounts to attend museums, local restaurants, and even amusement parks. You can create an entire itinerary of festivities at a fraction of the cost. So now that September is here, as the weather shifts and you find yourself settling back into a familiar schedule or new routine, today is a great day to consider what the summer of 2024 will bring!
More From GOBankingRates